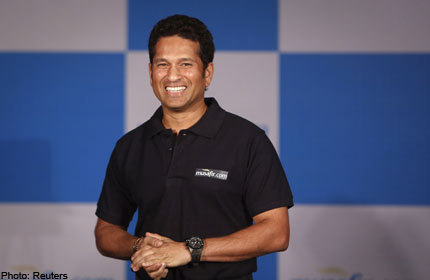 INDIA - My introduction to Test cricket was way back in 1967 at the Chepauk Stadium in Madras (now Chennai).
It was a memorable baptism to spectatoring big-time cricket when, unlike today's kaleidoscope of colours, omnipresent white flannels were a must.
Perched atop a high seat in the temporary stands, there was this fear that the wooden stands would collapse under the weight of over-exuberant fans.
Gary Sobers led the West Indies, the Nawab of Pataudi skippered a star-studded Indian side.
Awesome was it when Windies' pacemen Wesley Hall and Charlie Griffiths started the run-ups from near the boundary line before tossing the balls at high speeds. But gutsy Chandu Borde and gallant Farokh Engineer withstood the onslaught.
Spinner Lance Gibbs was occasionally unplayable, but the Indian triumvirate of B Chandrasekhar, E Prasanna and Bishen Singh Bedi were just as menacing as Rohan Kanhai and Conrad Hunte just about faced up to them.
Sobers was stopped at 95 runs in the first innings, then was 74 not out in the second, as the match ended in an exciting draw. I revelled in seeing the best of cricket from two competitive teams many of whose protagonists made it to the Who's Who of cricket subsequently.
Cricket viewing later took me to Lord's and The Oval in London, the Brabourne in Bombay, Waca in Perth and the MCG in Melbourne. And despite the arrivals of luminaries such as Alan Border, Greg Chappell, Dennis Lille, Sunil Gavaskar, Kapil Dev, Sanath Jayasuriya, Javed Miandad and the likes in near-invincible teams, my belief was that nothing compared with the 1967 Madras Test.
Then came Vivian Richards, who cover-drove, straight-batted, swooshed his bat and raised the roof with his fours and sixes to every angle of the pitches.
He had a subsequent "clone" in Brian Lara, who teased and tormented bowlers with his magical swing of the bat.
Watching Lara at Lord's, I thought I was seeing the best cricketer ever born, far surpassing my original heroes Sobers, Kanhai and Clive Lloyd.
But questions arose about that judgment with the arrival of a diminutive (just 1.65m) stocky Indian, who made his Test debut 24 years ago to this November date in Karachi as a 16-year-old.
That Sachin Ramesh Tendulkar had played his way into the history books over a long 24 years is in itself a bold statement of his extraordinary aura.
It is hard to compare cricketers of different generations and pick out the best of all time.
CLOSEST
Popularly, Tendulkar is the closest thing to Sir Donald Bradman, the Australian batting wizard recognised as the greatest cricketer ever.
If records are the indication, then the 40-year-old lends credence to that belief of standing alongside Sir Don.
He is the first player to score 100 international centuries, the first to score a double-century in a One-Day International and the only player to complete 34,000 runs in international cricket and more than 50,000 runs in the game.
And he is retiring from the game that gave him worldwide fame, in his 200th Test match (coincidentally in his birthplace, Mumbai) today against the West Indies at the Wankhede Stadium.
Nicknames he has had a few; Master Blaster, Little Master, Tendlya are the most common.
Awards and endorsements he has aplenty, notably the Sir Garfield Sobers Trophy, Bharat Ratna, Padma Vibhushan, Rajiv Gandhi Khel Ratna, Wisden awards.
He was also the first active cricketer to be nominated to the Indian Upper House of Parliament, strangely juxtaposed against that was a role in Bollywood and an appearance in a TV serial.
Also, Tendulkar was ranked 51st in the Forbes list of world's highest-paid athletes this year, with a net worth of US$160 million ($200 million).
Google his name, and you will be captivated by the lavish prose and commentaries about him.
I had seen Tendulkar in action a handful of times. And even when he failed to deliver, his acceptance of defeat and quiet mannerisms captivated me. And like all great sportsmen, he enjoyed the best and endured the worst of times.
In February 1992, in Perth against Australia, he hit a magnificent 114, spiced by smashes to the boundary, but India still lost. Two months earlier in Melbourne, he flopped with 15 and 40 and bagged no wickets from his spin bowling as India crashed.
But where Tendulkar scored was in taking victory and defeat like a true sportsman; the raising of his bat and arms signalled triumph, a bowed head (no temper tantrums) accompanied defeat.
And unlike Mike Tyson, Lance Armstrong and Diego Maradona, Tendulkar was a dignified sportsman with no scandal or misdemeanour to scar a glittering career.
Dogged in his application, the dignified batsman also displayed some guile in his bowling. He has an appreciative work ethic ringed in his god-given ability.
He had rescued India from the depths of despondency many times; that alone is reason for a billion thanks.
Today, the world bids farewell to the superhero at the Wankhede Stadium and as the lucky thousands among the 1.2 billion Indians occupy expensive seats worship the man they call "god", how would we like to remember Tendulkar?
HOPE
Maybe as someone who had given hope to those youngsters toying with makeshift bats and manufactured balls on parched grounds and slum perimeters in a country where cricket is religion and he a deity.
Or as a model sportsman held in high regard not just by teammates but opposing sides as well.
Best of all, as a gentleman cricketer who achieved lofty goals but kept his feet on the ground.
With his chiselled face screaming out of posters not only at the Wankhede Stadium but the rest of India as well, we also know that unlike the greatest heavyweight boxer Muhammad Ali or tennis superstar Roger Federer, Tendulkar knows when to call it a day.
In his usual high-pitched voice when speculation arose about his retirement on the very day of his 100th ton, he said: "Critics haven't taught me my cricket, and they don't know what my body and mind are up to.
"When I am unable to serve India, I will stand down and give it all up."
That time has come, and as tributes pour in, a ground has been renamed after him, a stadium bears his name and a postal stamp has his picture.
Billions of fans will stand up to salute the cricketing genius as he makes his final walk to the pavilion. You are a legend of legends. Dhanyavad (Thanks in Hindi), Sachin.
What they say
I saw him playing on the TV and I was very, very struck by his technique. I asked my wife to have a look at him. Because... I feel that this fellow is playing much the same as I used to play.
BY THE NUMBER
24
Retires at the age of 40, after 24 years in the game, long beyond many of his peers.
100
First player to score 100 international centuries, just before his 39th birthday last year.
200
Net worth on Forbes' list is $200 million.
200
Playing in his 200th Test match today.
34,000
Only player to complete 34,000 runs in international cricket.
50,000
Has scored more than 50,000 runs in the game.

Get The New Paper for more stories.