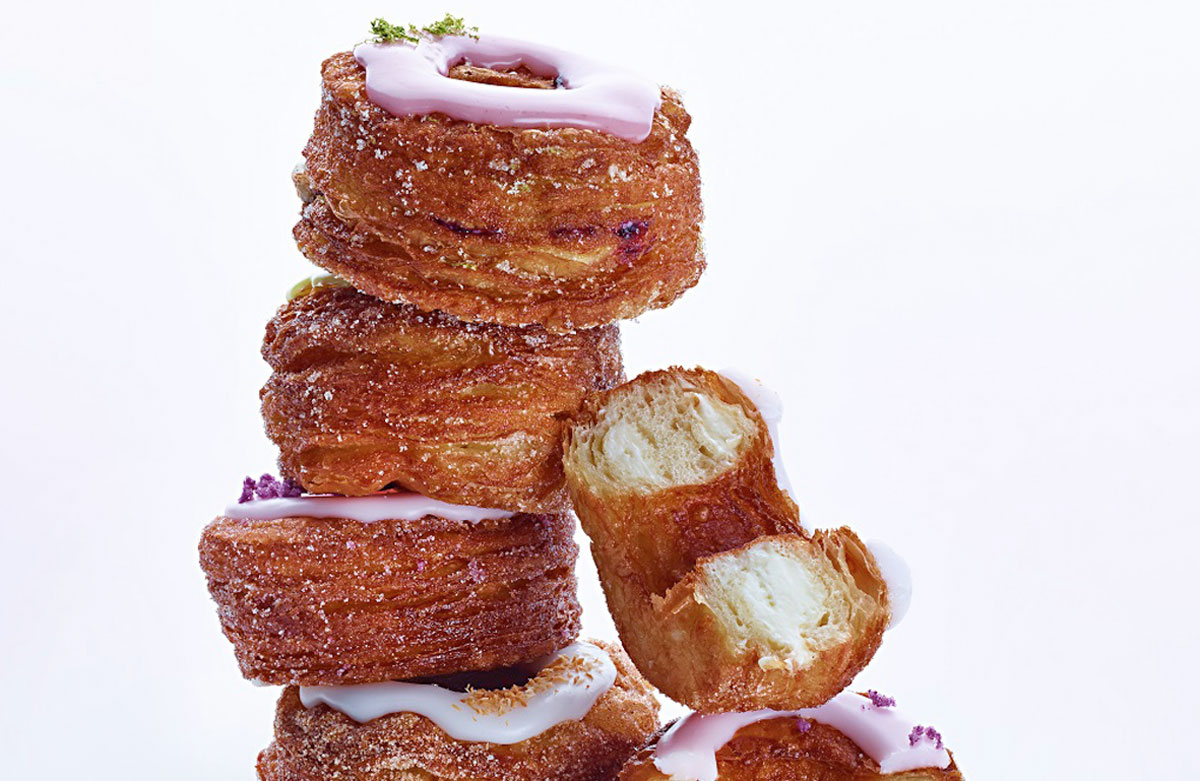 The cronut has arrived in Japan.
Dominique Ansel Bakery will open its first overseas branch in Tokyo on Saturday, seeking to woo Mrs. Watanabe with its signature croissant-donut hybrid.
The opening marks the latest expansion by a trendy US food chain in Japan in recent months. The California-based Blue Bottle Coffee has opened two stores in Tokyo this year, while burger chain Shake Shack has said it wants to open nine stores in the country by 2020.
Food critics say Japan's foodie culture and people's eagerness to try new foods make the country a natural outpost for unique US brands.
"I love the passion for food [in Japan]. It's similar to French culture where people start a career and they don't do anything else," Dominique Ansel said at his new Tokyo store Wednesday, with his smartphone sitting in a "cronut case" by his side.
Mr. Ansel said he had originally wanted to move to Japan when left his home country of France for culinary pursuits overseas. A job offer and his desire to master English took him instead to New York, where the cronut was born.
He described himself as "conservative" in expanding the pastry empire, despite offers to open stores in dozens of countries.
"I know we're going to have to work hard. I know we're going to have to tweak, change a few things to please the locals," he said. "I don't want to make any mistakes. I want to take it one step at a time."
In Japan, those tweaks include toning down the pastries' sweetness, he said, and selling some items that aren't available in New York. The Japan-only delicacies include the "Paris Tokyo," with matcha-flavored ganache and passion fruit jam.
Read the full article here.
OTHER WSJ.COM STORIES:
- Remembering J.P. Morgan's Jimmy Lee
- Burger King Japan to Sell 'Red' Burgers