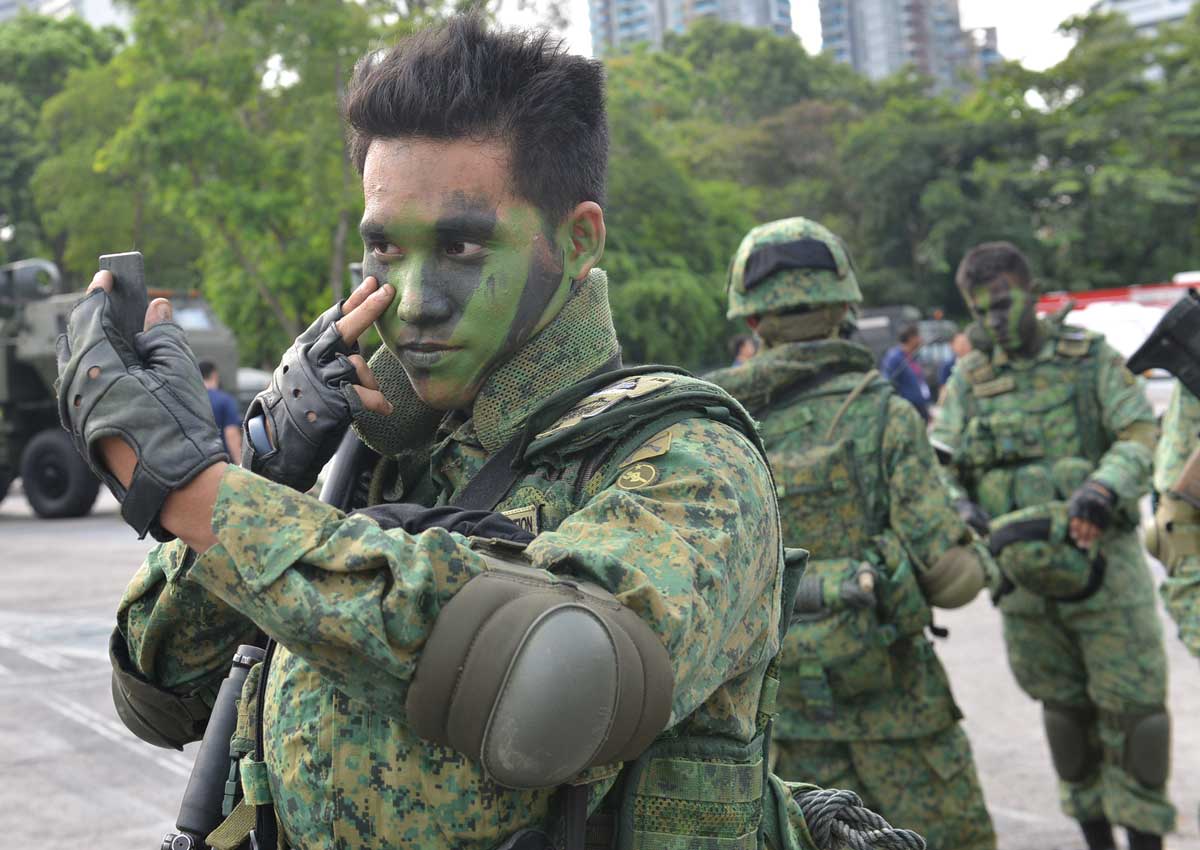 I am very worried about what might happen to Singapore if the Government goes along with the suggestion by Dr Paul Tambyah of the Singapore Democratic Party to reduce our military spending ("Strong defence needed, but not excessive spending"; last Saturday).
I am sure our neighbours would immediately speculate over whether we have gone soft on our defence policy.
Many countries will start to wonder if we are still worthy of staging important regional events like the Shangri-La Dialogue and the Singapore Air Show.
Investors will start to question our commitment to building a safe and strong country.
We must constantly remind ourselves of what has happened to other small countries, and make sure we do not make the same mistakes.
In 1967, Egypt, Syria and Jordan collectively attacked Israel and underestimated Israel's military might.
Israel had very advanced weaponry at the time, and a team of well-trained fighter pilots.
Recently, we have seen the Scarborough Shoal stand-off between China and the Philippines, because one country was perceived to be militarily weak, which presented an invitation to the other party to occupy the disputed area.
Dr Tambyah also makes inaccurate comparisons between Singapore, South Korea and Taiwan.
Unlike South Korea, Singapore is not a military ally of the United States - which allows South Korea to save most of its military budget.
Taiwan's military spending is low, not because it does not have the desire to spend more, but because it is not able to purchase most of the advanced weapons, as China is putting pressure on all weapons-producing countries.
If we do not wish to increase our military spending, at least maintain the quantum year on year.
By reducing it, we are inviting speculation from our neighbours.
And I strongly suggest we increase the spending at this moment, because our neighbours are already planning to purchase the new Russian Su-35s, which are lethal multi-role jet fighters.
Roy Goh Hin Soon

This article was first published on 11 February, 2016.
Get a copy of The Straits Times or go to straitstimes.com for more stories.