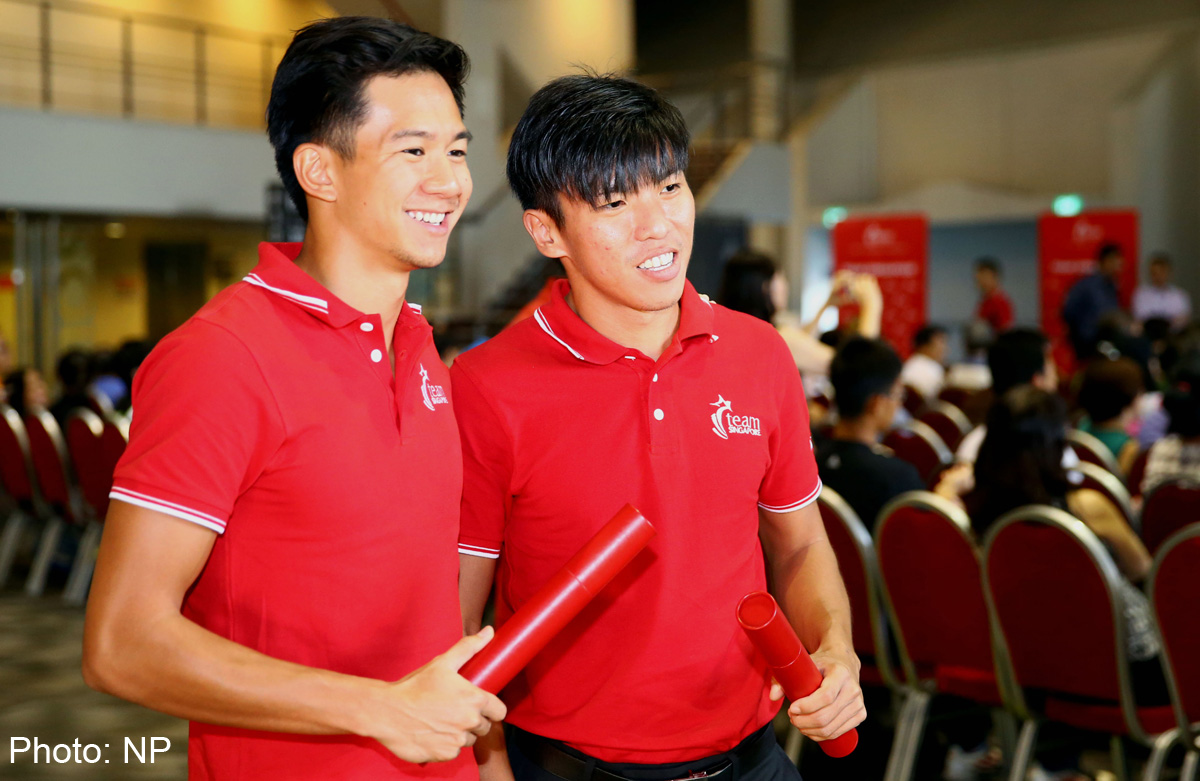 Three Singapore sprinters took to the track at the Hampden Park Stadium in Glasgow, Scotland, yesterday.
Calvin Kang, Elfi Mustapa and Gary Yeo ran in separate heats, but all failed to qualify for the 100 metres semi-finals of the Commonwealth Games.
Kang clocked the fastest time of the trio, with 10.77 seconds in Heat 2. His effort was 0.25 slower than his personal best of 10.52. He finished 41st out of 72 runners.
Yeo, whose personal best time is 10.46, clocked 10.82, while Elfi ran a 10.94.
Said Kang: "My run was smooth, but my legs were just not fast enough.
"Nonetheless, it was a good start to the competition for me and I'm looking forward to the 4x100m relay (on Friday)."
Only three sprinters recorded times of 10.19 and below, with England's Adam Gemili the quickest in 10.15s.
Elfi said he was slightly disappointed with his race, but found the experience of racing against runners such as Kemar Bailey-Cole from Jamaica, who was the second-fastest qualifier, priceless.
"I executed my race as planned, but the timing suggests otherwise," said the 26-year-old.
"I'll have to put this setback aside and focus on the relay."
With Singapore's fastest woman, Shanti Pereira (11.89s) competing at the ongoing World Junior Athletics Championships in Portland, Oregon, only Eugenia Tan and Habibah Najihahbi represented the Republic in the women's 100m.
Both, however, failed to qualify for the semi-finals.
Tan finished sixth in her heat with 12.59s, while Habibah ran seventh with 12.78
This article was published on July 28 in The New Paper.


Get The New Paper for more stories.