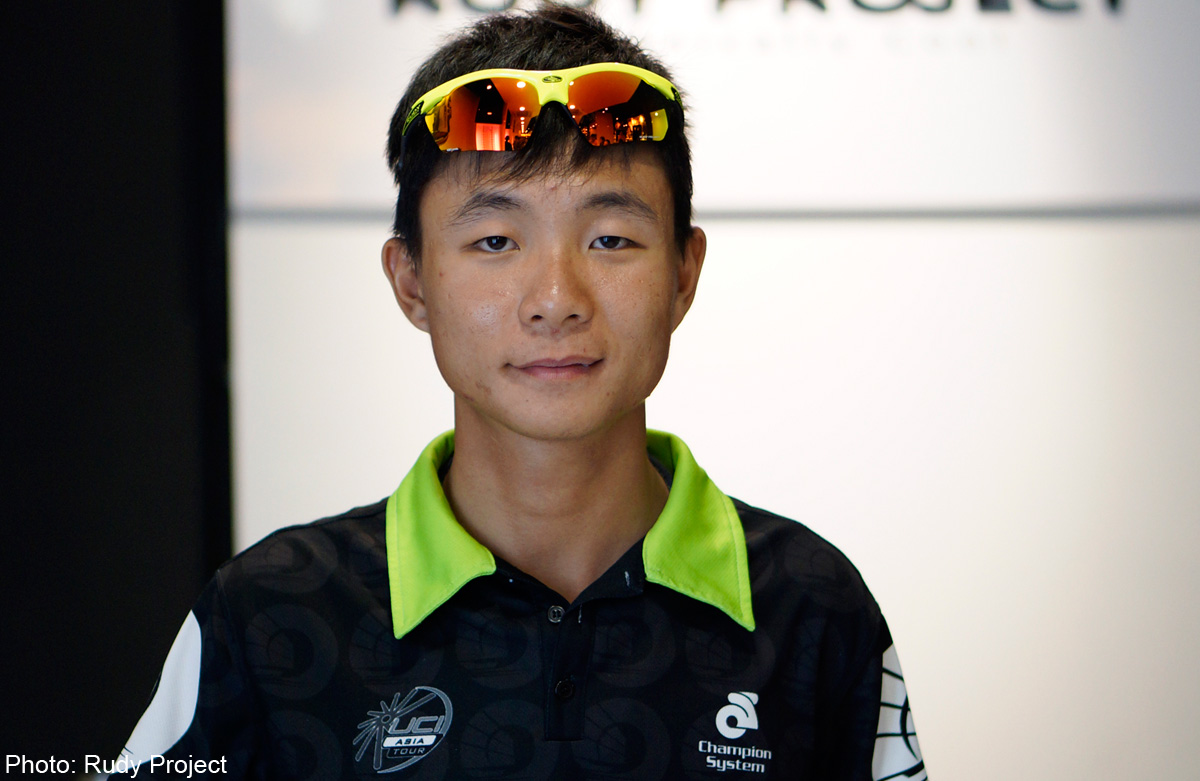 He may have come up short in his quest to win the yellow jersey, but Goh Choon Huat has moved on and is now gunning for gold.
Goh became the first Singaporean to wear the jersey at Le Tour de Filipinas last week, but he failed in his bid to win the event in the final stage on Thursday when he went from first to 11th overall.
The rising star of the OCBC Singapore Pro Cycling Team was bidding to become the first rider from the Republic to win a Union Cycliste Internationale (UCI) Asian Tour race, and admits the disaster in the final stage was hard to take.
Speaking to The New Paper yesterday, Goh said: "I still find it hard to believe sometimes that I got to wear the yellow jersey. And losing it was a terrible feeling, but I've let it go and I am focusing on future tours, qualifying for next year's SEA Games and winning a
gold medal."
Singapore will host the 28th South-east Asia (SEA) Games from June 5 to 16 next year.
Goh participated in the cycling event at the 2013 SEA Games in Myanmar last December, finishing 24th out of 40 racers in the men's 163km road race when he clocked 4hrs 44min and 48sec.
BENCHMARK
For previous editions of the SEA Games, the Singapore Cycling Federation (SCF) had set a qualifying benchmark of top five in an elite road race championship.
Said OCBC team principal Daniel Loy: "Generally to qualify, he has to be among the top five among cyclists in South-east Asia, and looking at his times from Le Tour de Filipinas and the Langkawi race, he should be a shoe-in.
"I'm confident he has what it takes. He's worked so hard for it and he really deserves it.
"The fact that he's become the first Singaporean to wear a yellow jersey puts a strong case for him as well."
Goh, 23, is looking forward to battling for gold in front of the home fans.
He said: "It would be an honour to win a gold medal in front of my friends and family.
"But, at the same time, I know the pressure and the competition will be so much greater than what I'm going through now.
"I've grown a lot over the past year, and I'm confident I can do well in next year's SEA Games if I qualify again."
Goh, along with some other members of the OCBC team, were at the opening of the new Rudy Project concept store at 4 Sixth Avenue yesterday.
Rudy Project are the helmet and sunglasses sponsors for the OCBC Team and they unveiled their new Wing57 Time Trial Helmet yesterday.
Rudy Project general manager, Anthony Chin, said: "We've been with the team since they the start and we're glad to see them doing so well.
"We see this relationship as one that supports and promotes cycling in Singapore and I am looking forward to supporting cycling."
Goh will resume racing in the one-day Melaka Governor's Cup today, before taking a break to train in Thailand.
He will then take part in the nine-stage Tour de Singkarak in Indonesia from June 7 to 15.
Looking at the positives, Goh wants to improve and reach his goal to one day race in the UCI World Tour.
"I'm still young and I know there will be more chances for me. Getting to the World Tours... will be really tough but if I can do it, I can put Singapore on the cycling map," he said.
This article was published on April 27 in The New Paper.


Get The New Paper for more stories.