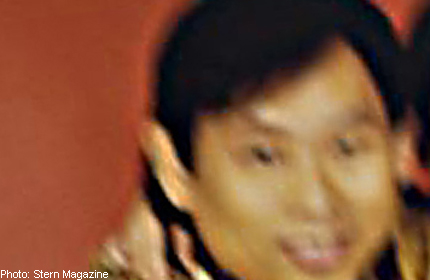 SINGAPORE - A secondary school dropout who allegedly went on to head an international match-fixing syndicate, manipulating the results of more than 150 football matches across four continents.
He may be an average Joe to his friends, but Tan Seet Eng - also known as Dan Tan - led a more-than-average life, running a global match-fixing syndicate since 2009 at least.
He avoided capture until Tuesday, when he was among 14 Singaporeans nabbed on suspicion of being part of an organised group of match-fixers in an islandwide crackdown.
He is believed to have been just as elusive in managing his gang of match-fixing associates.
According to an insider, to avoid detection, he directed an associate to fix football matches in Switzerland from the Malaysian town of Penang.
He also reportedly avoids fixing S-League games, which are closely watched by the Corrupt Practices Investigation Bureau, for the same reason.
Nicknamed "Ah Blur" by close associates for his unaffected nature, the 48-year-old Tan met buddies at neighbourhood coffee shops even after his name was brought up by Italian authorities two years ago.
Tan - who was also fingered by Interpol and Europol earlier this year - dressed simply in T-shirt and jeans, and was said to be a salaried employee in a local company.
Apart from his frequent travels across the globe, he displayed no trappings of wealth, refusing to flash jewellery or even an expensive watch.
Only when reporters began staking out Tan's home did he react. With his wife - a Chinese national - and young son in tow, Tan moved out of his Rivervale Crest condominium unit in Sengkang to a HDB flat in an undisclosed location.
Most friends lost touch after he disconnected his home and mobile numbers.
Besides investing considerably in shares over the years, Tan was known to be an avid gambler, punting several thousands of dollars a time on horse-racing and football, though he was said not to be a keen follower of the game.
He also frequented casinos, with friends describing him as a high-roller whose bets ran into the millions each year.
Gambling had landed Tan in jail in the early 1990s. He served time for less than a year after falling foul of the law for being an illegal horse-racing and football bookmaker.
He was also said to have fled Singapore in 1994 after losing more than $1.5 million betting on that year's World Cup. But he returned after his creditors agreed to let him pay off his debt in instalments.
Tan is believed to have bounced back quickly from this setback, commuting up till recently in a BMW 7 Series saloon.
Those who know him say Tan does not drink alcohol or smoke, and spends most of his free time watching television at home and monitoring the stock market on his laptop.
Friends surmised that Tan's excessive gambling may have hooked him up with the wrong crowd, kick-starting his rise to infamy.
Singaporean match-fixer Wilson Raj Perumal, now on house arrest in Hungary, was said to be one of those who supplied betting tips to Tan. The duo reportedly went on to become business partners.
However, they fell out over an investment deal with Finnish football club Tampere United, in which Perumal planned to use the club ownership to manipulate the team's results.
Their subsequent split eventually led to Perumal's arrest in Finland in 2011. Perumal has insisted that he was betrayed by Tan.
With Tan's arrest on Tuesday, authorities are hoping that this spells the end of the major match-fixing syndicate which he had painstakingly hidden from public view.
nsanjay@sph.com.sg

Get a copy of The Straits Times or go to straitstimes.com for more stories.