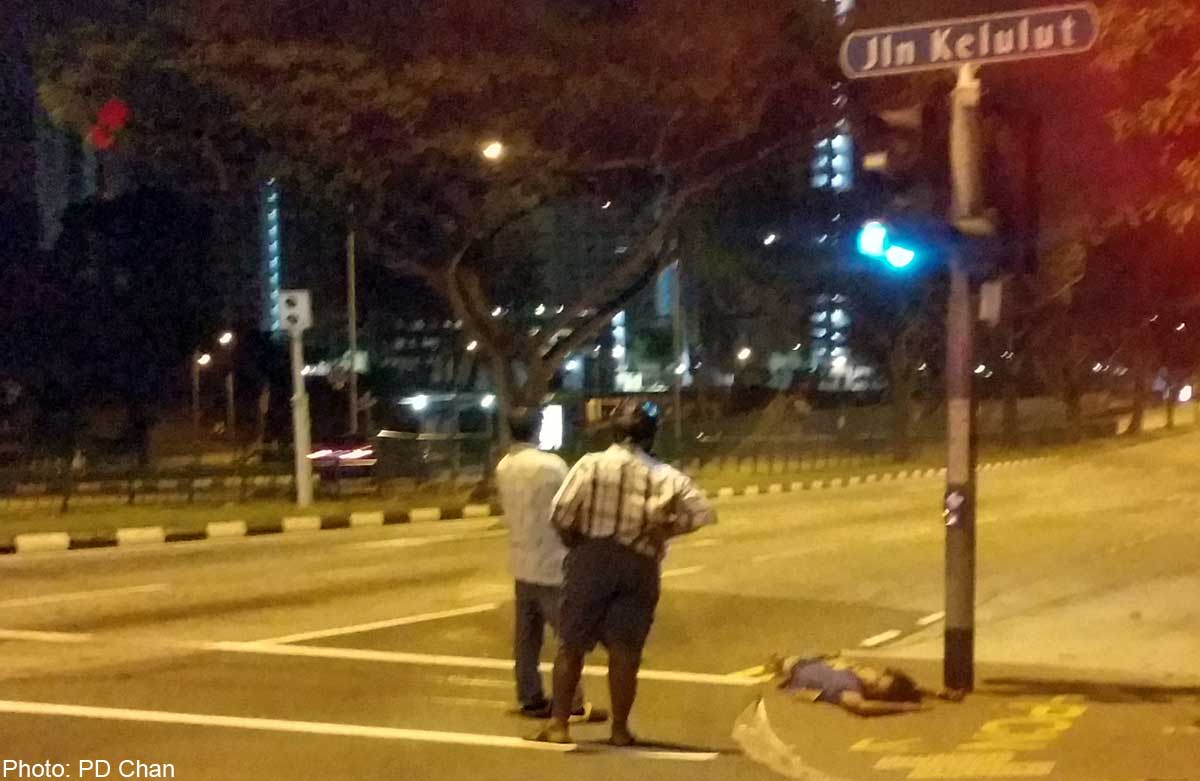 A man was seen lying on his back on a road at 2.15am yesterday.
The unusual sight at Jalan Kelulut near Yio Chu Kang Road caught the eye of a New Paper reader.
The man's upper body was on a pavement, next to a traffic light, while his lower body extended dangerously onto the road.
He was reportedly unconscious. Police officers later arrived at the scene.
TNP understands that he left the scene when the police told him to do so.
The incident is under investigation.
RUN OVER
This is not the first time people have been found lying on roads.
About a week ago, a 53-year-old man was run over and killed by a taxi after he lay down in the middle of Victoria Street.
The man, Mr Zainudin Muhammad, reportedly argued with a female companion shortly before he walked to the middle of the road to lie down.
In a separate incident two years ago, a naked man took a walk along Jalan Sultan after emerging from a lift in Keypoint Building.
Several motorists sounded their horns at him. After about 20 minutes, he lay down on the road in front of Textile Centre.
A witness covered him with a cloth before the police arrived to arrest him.
joonlei@sph.com.sg

This article was first published on Oct 8, 2014.
Get The New Paper for more stories.