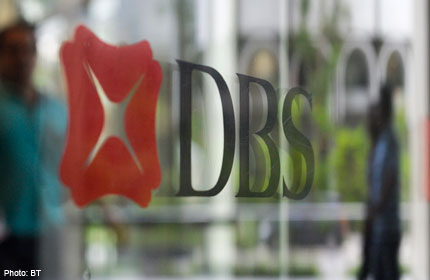 SINGAPORE - DBS Group, Southeast Asia's biggest lender, will extend its agreement with Temasek Holdings to buy the Singapore state investor's controlling stake in Indonesia's PT Bank Danamon for two more months, sources said.
The extension, which could be announced on Monday, will give the deal one more chance after Indonesia's central bank gave DBS Group Holdings Ltd the greenlight to buy only a 40 per cent, or US$2.7 billion (S$3.4 billion), stake in PT Bank Danamon Indonesia Tbk . Singapore-based DBS proposed a majority takeover.
"The agreement will be extended," one source familiar with the matter told Reuters.
Spokespeople for DBS and Fullerton Financial Holdings (FFH), a Temasek unit, declined to comment. FFH owns a controlling stake in Danamon.
DBS Chief Executive Piyush Gupta made a bid to takeover Danamon a year ago in order to diversify earnings and lift rock-bottom interest rate margins.
DBS, partly owned by Temasek Holdings Pte Ltd, earns 80 per cent of its income in Singapore and Hong Kong.
DBS and Temasek, which owns 67.4 per cent of Danamon, are waiting for formal notification from Bank Indonesia allowing DBS to buy only 40 per cent of Indonesia's sixth-biggest bank.
This is the second time DBS will extend its deal with Temasek after the current "long-stop date" or the last date for the agreement expires on June 2.
Temasek owns 29 per cent of DBS, which could have risen to 40 per cent if DBS was allowed to buy 99 per cent of Danamon.