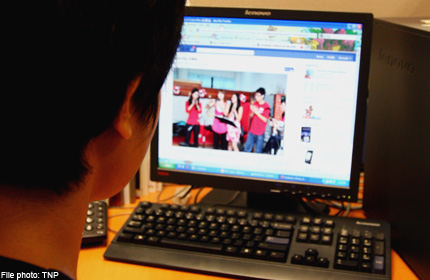 When a loved one dies, dealing with digital possessions such as online photos or social media accounts may be the last thing on your mind.
But this question of who gets access to what online material cannot be ignored given the rapid growth of the Internet and the copious number of online apps.
Most people leave a will dealing with physical assets - and the same is needed for digital ones.
These days, many personal possessions, such as photographs and letters, are kept in digital form.
And besides these memorabilia, important digital assets such as security devices are used to access online bank accounts.
Often, Internet banking transactions also require the user's name and password, which the deceased may have kept secret.
To avoid lengthy delays and other complications after a person's death, digital assets should be well-documented and accounted for, just as for physical assets.
Instructions can then be left in a person's will for caregivers or executors on what should be done with these assets upon death.
The Singapore Hospice Council (SHC), an umbrella body that incorporates all organisations actively providing hospice and palliative care in Singapore, has provided tips on how this can be done.
The tips are contained in a brochure distributed to patients.
For starters, the SHC advises that people should embark on legacy planning for digital assets.
SHC said most social networking and personal e-mail accounts do not belong to the user, but the service providers that administer them.
Still, one can plan for what to do upon death by leaving account details with the caregiver or executor and giving clear instructions on what to do with online accounts.
Information in such accounts can be archived first, before terminating the accounts, unless one wishes to keep such accounts as a digital memorial.
Online photographs, music or other files owned by the user and stored in online accounts should be saved onto an external drive, before the accounts are deleted.
SHC advises that online banking and securities trading accounts, as well as their usernames and passwords, and security devices, should be written down.
Instructions on what to do with them after death can then be left to the caregiver or executor of the estate.
SHC also stressed that leaving clear instructions for the access and management of the digital assets will help to ensure that last wishes are carried out smoothly.
It has advised its patients to keep a list of all the accounts and passwords in a secure place, like a locked box, or a password-encrypted document in a soft copy.
Clear instructions about such digital assets can also be made in one's will.
More importantly, seek a lawyer's advice if unsure about what to do with such digital assets.
Death is never easy, but having clarity on the distribution of assets, both physical and digital, will make it less painful for loved ones coping with the loss.

Get a copy of The Straits Times or go to straitstimes.com for more stories.