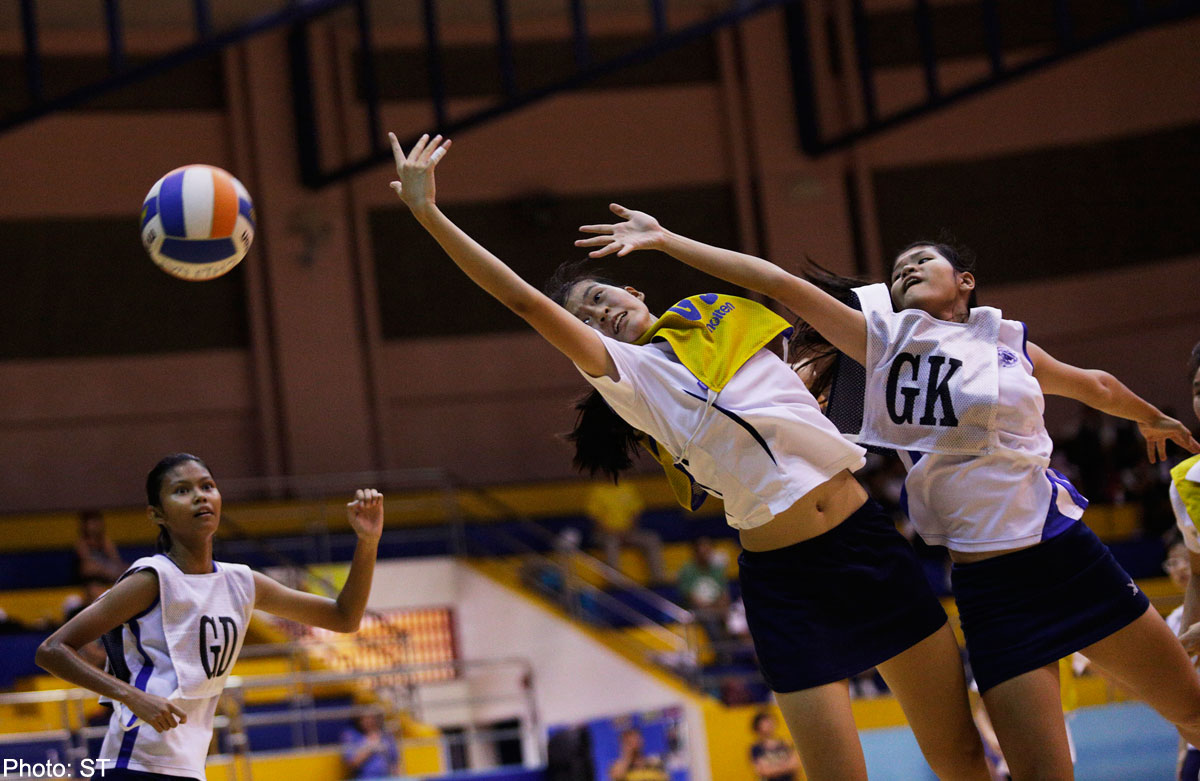 SINGAPORE - Their last schools national netball title was close to two decades ago, when they won the 1998 C Division. The B Division title, however, had always eluded them - until yesterday.
Which was why the Methodist Girls' School (MGS) team leapt and screamed with joy after overcoming defending champions CHIJ Secondary (Toa Payoh) 31-27 at the Yio Chu Kang Sports Hall.
Their victory was all the more improbable, considering they only managed to progress as far as the second round in last year's competition.
They had even lost their West Zone final to River Valley High School earlier this year.
"Losing the zonals made us more humble," said MGS co-captain Yap Wen Sze, 16.
Celine Lim, 16, MGS' other co-captain, added: "We never expected to win the title at all."
Coach Joanne Ong, who took over the MGS team last June, also earned her first schools national title. She said: "They are a very close-knit team, and they really showed that they wanted the title more."
The MGS players had a clear height advantage over their opponents, with their 1.8m-tall goal shooter Claire Seah towering over her defenders.
CHIJ tried to put two defenders on her, but she was unfazed, converting most of her shots.
The title win was also a graduating gift for most of MGS' key players, who were playing in their team colours for the last time.
"These girls have grown a lot stronger mentally over these two years," said teacher-in-charge Kuan Yen Sin, adding that they wanted to improve on their third-place showing in the 2012 C Division tournament.
CHIJ did not leave empty-handed, as their C Division girls beat Singapore Sports School 31-28 to clinch their second straight title.
Coach Kok Mun Wai was proud of her B Division girls despite their loss, adding: "I'm happy that they never gave up and fought to the end.
"I told them at each break, not to look at the score, but just to keep going on the court, and they did just that."
yuntingc@sph.com.sg
chingyl@sph.com.sg
This article was published on MONTH DAY in The Straits Times.


Get a copy of The Straits Times or go to straitstimes.com for more stories.