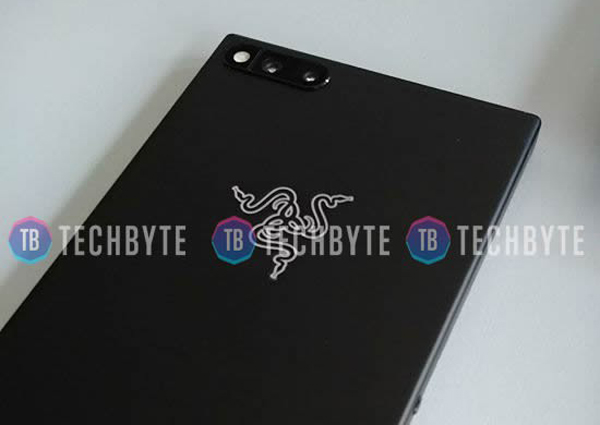 Earlier this year, gaming company Razer bought Nextbit, maker of the cloud-centric Robin phone.
Since then, rumours have persisted that Razer is going to make a phone. (Duh!)
With an announcement scheduled for November 1, the word now is Razer is finally ready to unveil said phone.
And we may just have the first glimpse of what the phone looks like, by way of the above half-body rear shot from Techbyte.
Other than the Razer triple-headed snake logo and a dual-camera setup at the phone's rear, there's not much else to said about the image - if it's even real in the first place.
For what it's worth, it does have the Robin's blocky look and its two round volume buttons along the left frame.
Also according to rumours and this GFXBench result, Razer's first phone will pack a Snapdragon 835 SoC, with up to 8GB RAM and 64GB of internal storage, as well as a 5.7-inch display with a 2,560 x 1,440-pixel screen.