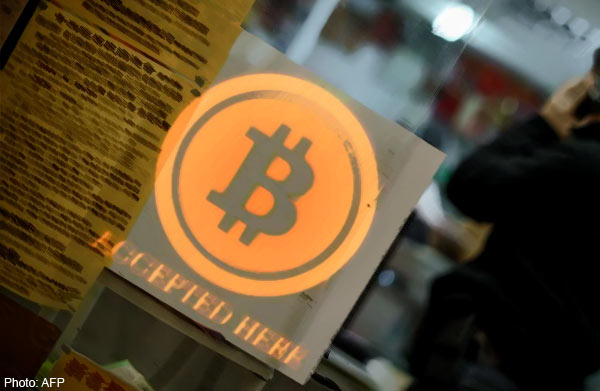 LONDON - Britain on Wednesday took its first steps toward regulating the rapidly expanding use of virtual currencies, launching a study to look at the opportunities and risks presented by digital currency Bitcoin and its rivals.
The announcement came in a package of measures unveiled by finance minister George Osborne aimed at boosting financial innovation in London to help fend off challengers to the city's status as the world's leading financial centre.
Unlike conventional money, virtual currencies are not backed by a central bank or government, but have become increasingly used as a means of online exchange with some bricks-and-mortar vendors also accepting them as payment for goods and services. "The government will look at the potential virtual and digital currencies have for achieving positive change and for encouraging innovation in our world leading financial sector, as well as the potential risks," said a finance ministry statement.
The government said it would begin researching how such currencies could, or should, be regulated in Britain. So far there has been no co-ordinated global approach to regulating virtual currencies and no country has given them legal status.
Bitcoin, the best known of the 200 or so computer-generated currencies, has come under particular scrutiny since Tokyo-based exchange Mt. Gox went bankrupt in February after losing an estimated US$650 million (S$811.77 million) worth of customer bitcoins.
Last month the European Banking Authority published a study advising banks to steer clear of virtual currencies until rules are in place. The European Commission said it was imperative to look at regulating the sector to address the potential for"money laundering and terrorist financing." ALTERNATIVE FINANCE Osborne also said the government was enlisting the help of industry and academic experts to look at the increasingly key role of technology in finance and its likely policy implications over the next decade.
Financial services makes up around 8 per cent of the British economy, and Osborne said it was vital to harness new technology to ensure Britain remained a global leader and to sustain its economic recovery.
He confirmed plans to improve the growth generated by small and medium-sized enterprises (SMEs) by encouraging them to tap the burgeoning alternative finance sector.
The finance ministry said that banks that reject SMEs for finance will be required to ask firms whether they want to be referred to third parties who would then try to match them up with challenger banks and alternative lenders.
This would funnel demand for cash toward new sources of funding like peer-to-peer lenders, which allow individuals to lend money directly to small companies or other individuals, cutting out the banks and lowering the cost for businesses. "It's good that more SMEs are making use of alternative finance but the big banks still dominate and small businesses often give up if they're turned down for finance by their bank,"said Business Secretary Vince Cable.
Britain's fledgling alternative funding market almost doubled in size in 2013, rising to around 1 billion pounds (US$1.69 billion). Brokerage Liberum Capital has forecast peer-to-peer lending in Britain could be worth 45 billion pounds within a decade.