The QR code, a bar code system first invented by a Japanese automotive parts maker to keep track of components, found widespread popularity in China through the use of mobile payments.
But as the familiar square mosaic gains greater popularity outside China, the tech giants that helped to drive its adoption are already moving away from the app-based payment method to something even more portable: your face.
In different cities around China, merchants from supermarkets to bakeries have adopted facial recognition payments technology from Alibaba-affiliated Ant Financial and Tencent's WeChat Pay to make the payments process as frictionless as possible. Alibaba owns the South China Morning Post.
Why? Because face recognition technology brings the next step in payments convenience for consumers and also has the potential to bring in a whole new wave of less tech-savvy users, such as the elderly or those who struggle to read and write.
On the business front, facial recognition payments are also expected to improve efficiency.
Alipay first rolled out its Dragonfly facial recognition system - an upgrade of its Smile-to-Pay system - in December last year, and since then has expanded it to over 300 cities in China.
Not to be outdone, WeChat Pay pushed out its device three months later, capable of scanning both a customer's face as well as QR codes for payment.
WeChat declined to provide statistics on its facial recognition payments coverage for this article.
Walk into a CP Lotus supermarket in Beijing today, and you'll see cashiers equipped with Alipay-branded tablets. Customers can have their purchases rung up by the cashier, and if they choose facial recognition to pay, all they need to do is look at the tablet's camera.
In seconds, the system recognises who the user is and money is deducted from their Alipay account. Gone are the days of fumbling around for your smartphone, opening the right app and navigating to the QR code to make payments.
"Facial recognition payment is very convenient, it saves me time as I do not need to pick up my phone to look for my QR code, all I have to do is look at the camera," said David Wang, a 30 year-old games developer whose first experience with Alipay's facial-recognition payment technology was in a fruit store in the hi-tech, southern coastal city of Shenzhen.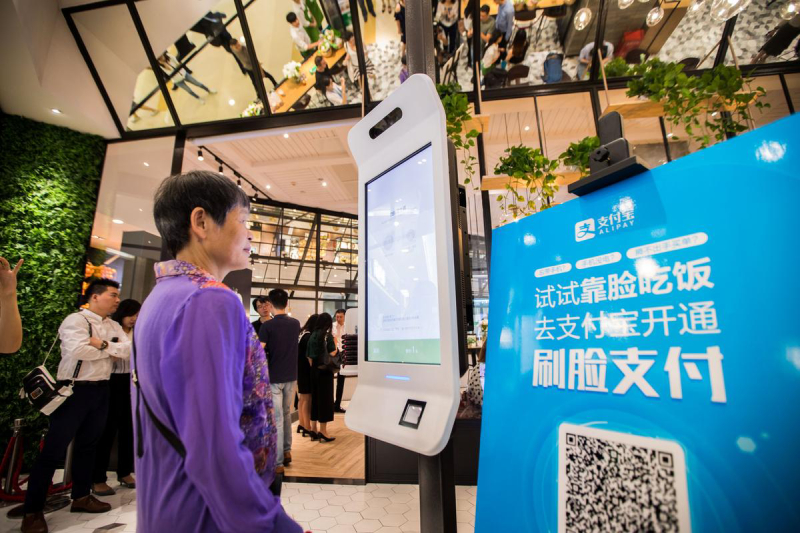 Facial recognition payments are more frictionless than current mobile payment systems, primarily because no device is needed to complete the transaction, says Tiffany Lung, retail analyst at Tofugear, a Hong Kong-based retail solutions company.
"Facial recognition payment not only eradicates the need for smartphones, it also provides more convenience, offering consumers another way to make payments," said Lung.
The battle for facial recognition payments supremacy also comes as both WeChat Pay and Alipay find themselves neck-and-neck in China's hotly-contested payments market.
As the two leading payments providers on the mainland, WeChat Pay and Alipay jointly accounted for over 90 per cent of China's mobile payments last year, according to China Internet Watch.
On the mainland, WeChat Pay benefits from being baked into the ubiquitous WeChat messaging app (which boasts over a billion users globally), and thus has a penetration rate of 89.2 per cent, ahead of Alipay's 69.5 per cent, according to market research firm Ipsos.
But when it comes to transaction amounts, Alipay and WeChat Pay are almost equal, with WeChat Pay accounting for 45 per cent of total transaction amounts and Alipay for 46 per cent, according to Ipsos data.
Since facial recognition payment is designed to be seamless and frictionless, Alipay's aggressive push to get more users to sign up for it can be seen as a strategy to pull ahead of WeChat Pay, in the hope that users will shift from QR code mobile payments to the more convenient facial recognition system.
"The battle is currently on between which biometric point-of-sale system retailers will install and offer to their consumers," said Tofugear's Lung.
"So depending on which solution is available, naturally the stickiness and user engagement with the respective ecosystem will increase as customers get used to the convenience of each system."
Businesses who install facial recognition payments systems also benefit, due to increased efficiency and even a reduction in manpower.
Alipay, for example, offers solutions such as vending machines and self-checkout machines that both use face-scans to process payments - thereby reducing the number of cashiers required at any given time, while reducing the amount of time it takes to complete a transaction.
But while facial recognition payments might seem like the latest technology trend in China's tech-enabled society, it may serve yet another purpose - helping to bring less technologically-savvy users on board.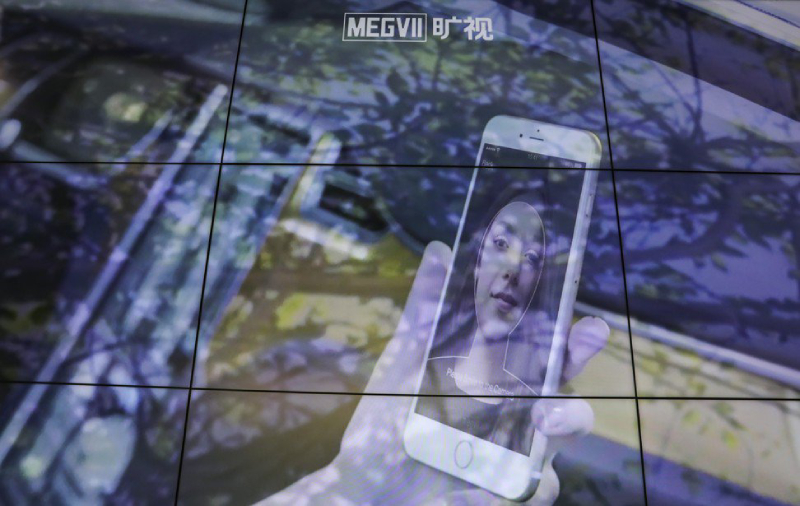 China may be the most populous country in the world with 1.4 billion people, but only 829 million users, or 60 per cent of the population, are connected to the internet, according to the China Internet Report 2019, co-authored by the Post, its sister news site Abacus and venture capitalist Edith Yeung.
When it comes to mobile payments, that number dips even further to just 40 per cent of China's population - or 583 million users - paying with their smartphones.
Of the 562 million Chinese still not connected to the internet at the end of last year, more than 87 per cent cited lack of computer skills and inability to use pinyin as the main reasons preventing them from going online, according to a February report from the China Internet Network Information Center.
So while China is already ahead of the global curve when it comes to the mobile internet, large swathes of the population are still not connected, which is a problem.
In China today, there's an app for everything - whether it's buying things online, hailing a taxi, or the using the ubiquitous WeChat messaging superapp to order food on-demand or pay bills online.
In fact, China has gone so digital that some restaurants do not even use physical menus any more - customers simply scan a QR code on their table and place their orders on their mobile.
"For elderly users who struggle with QR code payments, they would find facial recognition an easier payment method," Lung said, adding that such methods allow payments providers to tap into user groups previously difficult to reach.
To be sure, facial recognition payments are still not yet a default method of payment across China, and are more commonly found in supermarkets than in restaurants or mom-and-pop shops.
But for consumers like Wang, who paid for fruits via facial recognition in Shenzhen, he has no doubt that biometric payments will soon be the norm.
"I think that facial recognition is the future for payments in China," he said.
"From cash to credit cards, and then to QR codes, history has shown that whichever method is the most convenient, will become the trend."
This article was first published in South China Morning Post.