China's sprawling use of facial recognition technology has now stretched to trash cans and public housing as the country continues to embrace the controversial yet extremely efficient mode of identification.
Beijing authorities are currently trialling a face-scanning system in several residential neighbourhoods to supervise a nascent garbage sorting programme after kicking off a project to stem illegal subletting of government-funded flats earlier this year.
The developments come amid rising resistance to the frictionless identification technology in many western countries, with Oakland recently joining San Francisco as US cities that have banned use of the technology by municipal authorities amid privacy concerns.
A legal challenge has also been mounted in the UK against use of the tech by police, on the grounds that it constitutes an unlawful violation of privacy.
In Beijing, an automated entrance gate with face-scan tech has been installed in the first batch of 13 public rental housing communities, according to state-owned Xinhua news agency. By the end of October, the new system is expected to cover all 59 neighbourhoods.
The face-scanning feature is aimed at ensuring security and "fairness" where rent is only half of that in neighbouring areas for non-public housing, said supplier Uniview, a Hangzhou-based surveillance camera giant, in a social media post last week.
"The issue of how to ensure efficient management of public-funded homes and stem subletting to uphold its fairness in distribution has become a challenge to city administrators," said Uniview, adding that the face-scanning system has been well-received by neighbours as a more convenient alternative to previous access control.
Facial recognition has also found its way onto trash cans as a means of preventing the incorrect dumping of waste. According to Beijing Youth Daily, a total of 26 smart bins now stand in a community in Xicheng district, where residents have to scan their faces before disposing of waste according to different categories.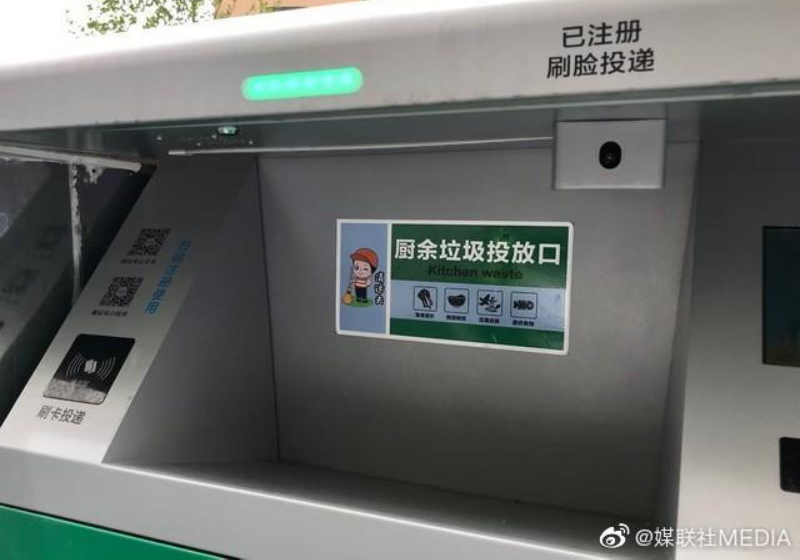 The smart bins, equipped with cameras, are aimed at reminding residents to sort their waste appropriately - between paper, plastic and cans for example - and will identify those who don't, according to the report.
In Shanghai, disposing of litter in the wrong way already means a hefty fine and a possible reduction in a person's social credit score. "Good" waste disposal behaviour can mean rewards such as free bus tickets and a new dust bin.
China is developing wider 'name and shame' policies aimed at combating antisocial behaviour with facial recognition being deployed to prevent jaywalking and hospital ticket scalpers who take advantage of people wanting to jump long waiting lists.
Chinese technology companies have also applied facial recognition and AI solutions to a swathe of commercial sectors, including retail, security, hospitality, leisure and banking.
Many analysts say the country lends itself to early adoption of the technology due to its large population and the existence of massive, centralised identity databases.
Beijing has expressed enthusiasm about extending artificial intelligence technologies to many walks of life, from catching criminals, detecting cancers to developing self-driving cars.
China is also home to the world's largest surveillance camera makers amid state-directed efforts to build an "omniscient" surveillance network by 2020.
This article was first published in South China Morning Post.