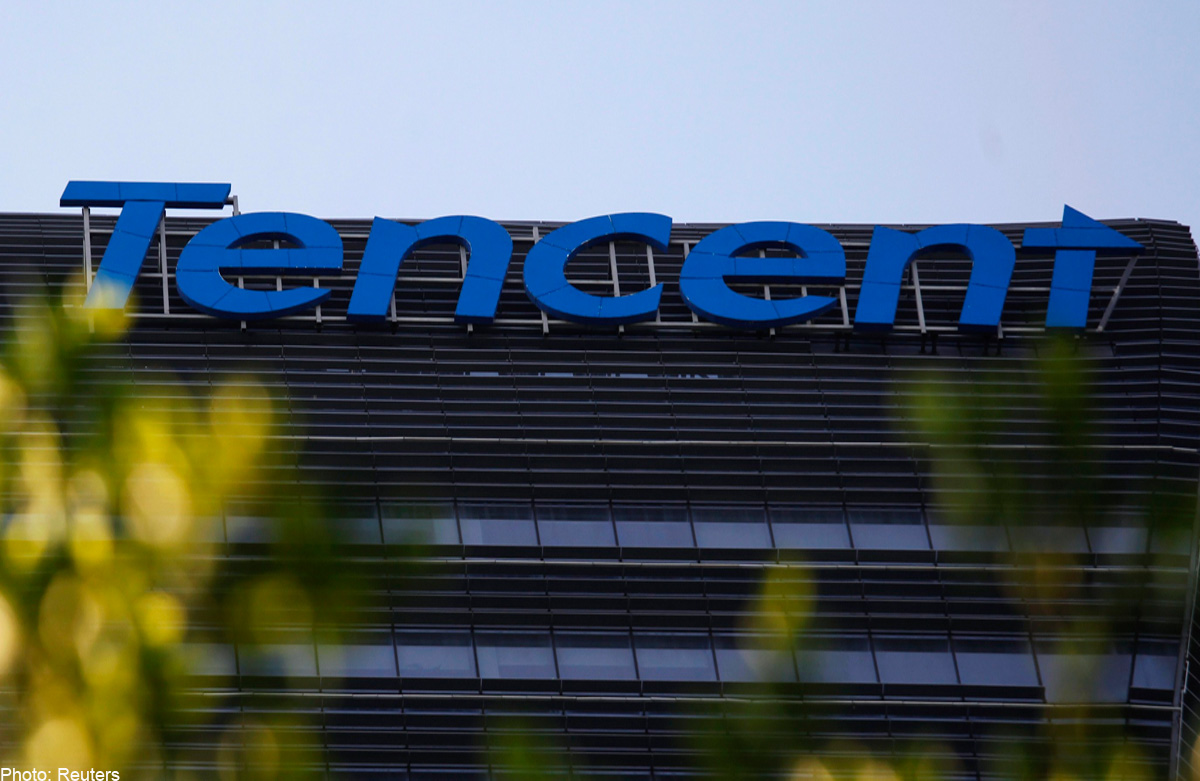 BEIJING - Tencent Holdings Ltd, China's biggest social network and gaming firm, missed third-quarter net income forecasts as revenue grew at its slowest rate in seven years and sales from its lucrative mobile gaming business dropped off.
Mobile gaming sales, the biggest driver of revenue growth in the previous quarter, fell to 2.6 billion yuan in the three months ended September from 3 billion in the second quarter.
Tencent's results were worse than management had forecast, confirming investor worries that cooling sales from mobile gaming would be a drag on the US$154-billion (S$198.71 billion) company's results.
Tencent's stock lost as much as 13 per cent of its value after company executives warned in August that mobile gaming revenue growth could be flat during the second half of the year.
Net income rose 46.4 per cent to 5.66 billion yuan (US$923.98 million) in the third quarter, well below estimates of 6.173 billion yuan, according to a Thomson Reuters SmartEstimate poll of 10 analysts.
Earnings were held back by the slowest revenue growth in seven years. Revenue was up 27.5 per cent to 19.81 billion yuan, versus forecasts of 20.57 billion based on a poll of 12 analysts, it said in a filing to the Hong Kong stock exchange.
Global monthly active users of Tencent's WeChat, China's biggest mobile app, rose 6.8 per cent from the previous quarter to 468 million monthly active users, its slowest rate of quarterly growth since Tencent started releasing figures.
Management put the drop-off in mobile gaming revenue down to compliance issues with Apple Inc's iOS mobile operating system. These delayed game upgrades on both iOS and Google Inc's Android operating system as Tencent synchronises updates across both platforms. "It's an industry that has grown explosively," said Chief Strategy Officer James Mitchell. "Notwithstanding the temporary blip that we experienced in the fourth quarter, for a quarter." Mitchell told analysts on the call that Tencent would be better equipped to handle similar complications in the future.
But he also said Tencent reduced its sales and marketing support for international expansion in the third quarter. Tencent products like WeChat, China's most popular app that allows users to message and play games, had experienced weak adoption in Western markets, Mitchell said.
The announcement came after Hong Kong's market closed. Tencent shares had risen 1.25 per cent to outpace a 0.55 per cent advance by the Hang Seng Index.