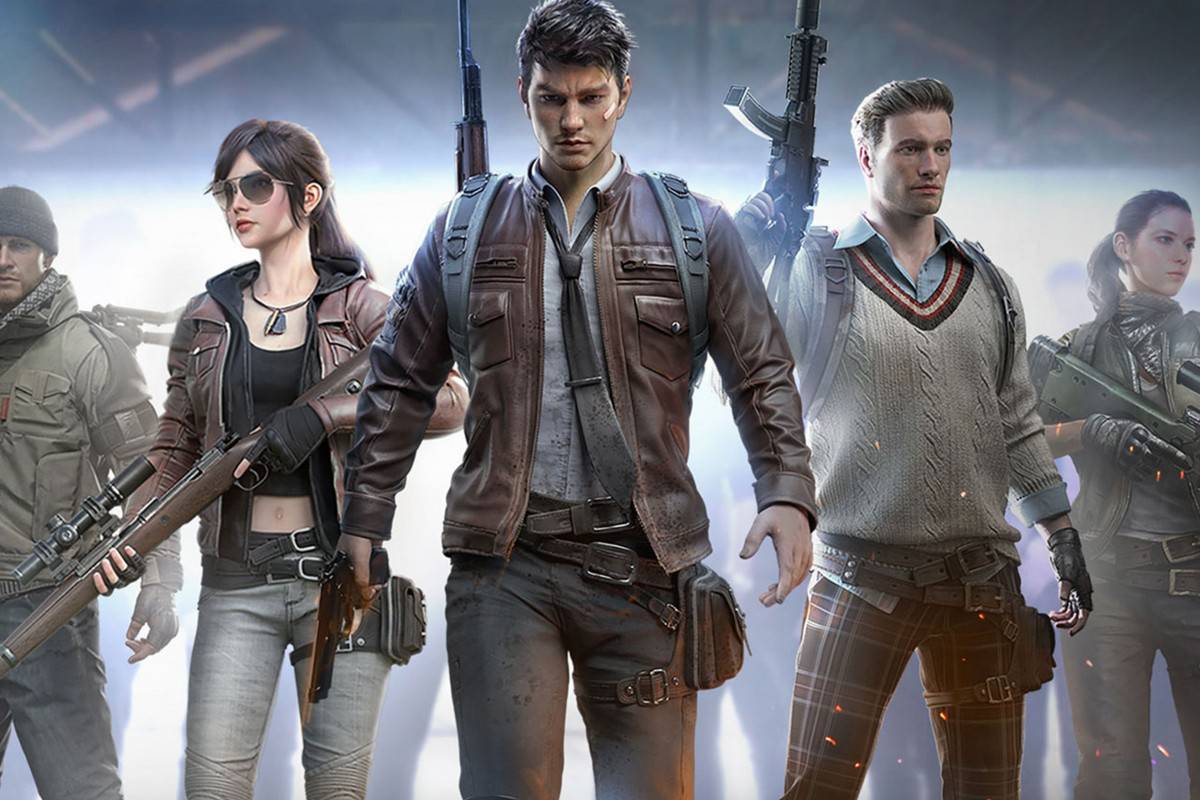 It was after lunch on Valentine's Day, and 18-year-old Rose Liu lay alone on her bed in Beijing watching Titanic, one of her favourite movies, on her phone.
About 100 kilometres away in neighbouring Hebei province, her boyfriend was watching the same scene. They were using an app called Weiguang which allows multiple people to simultaneously watch a movie while chatting.
After the film ended, they planned to play Game for Peace, Tencent Holdings' mobile version of the hugely popular shooting game PlayerUnknown's Battlegrounds for China. They were aiming to win a virtual hot air balloon ride in the game that would feature romantic scenes of meteor showers and auroras, Liu said.
It wasn't quite what the couple had envisioned for their first Valentine's Day - the plan had been to go to their favourite bar in Beijing, and Liu had commissioned a set of couple rings with special engravings for the occasion.
But her boyfriend, who travelled back to his hometown for the Lunar New Year, was unable to return after his village was locked down as part of efforts to contain the coronavirus outbreak, which causes the disease now officially named Covid-19.
And while Weiguang allowed them to enjoy a movie together, the experience paled in comparison to a real movie date, Liu said: "The cinema has a bigger screen and better environment, and we can hold hands."
Liu and her boyfriend were among numerous couples forced to cancel their plans and move their romance online as they were separated by efforts - including lockdowns and orders to stay home - to contain the coronavirus outbreak, which has killed almost 1,400 people and sickened nearly 64,000 as of Friday afternoon.
Although it originated in the West, Valentine's Day is widely celebrated in China, where couples traditionally give flowers and chocolate as gifts to each other and celebrate the occasion with movie dates or candlelit dinners on Feb 14 each year.
On Friday, the top trending hashtag on Chinese social media platform Weibo was #Valentine'sDay, with more than 12 million posts gathering over 5.5 billion views.
Creative ideas for long-distance romance that users shared included video calling each other during dinner, sending gifts of digital money, singing sessions on popular karaoke app Quanmin K Ge, and even flying drones to greet each other.
Kevin Lin, a 21-year-old from Wenzhou city in Zhejiang province, had to cancel plans to join his girlfriend in Hangzhou - where they both study - for shopping and a candlelit dinner together on Friday as the situation worsened and their school semester was postponed.
Instead, the couple had a virtual "double date" with friends on Honour of Kings, another popular Tencent game where two teams of five players each fight against each other.
"Four of us plus another random player formed a team," Lin said. "When we were playing the game, we talked on the phone about the strategy. It's a lot of fun."
Instead of chocolates or flowers, Lin spent 131.4 yuan (S$26) - a figure popular among lovers for sounding like a saying meaning "forever" in Chinese - to buy Valentine's Day costumes for Chang'e and Hou Yi, two characters in the game and also a famous couple from a Chinese folk tale.
Other couples got creative with their Valentine's Day gifts, ordering them online in advance so they would reach their loved ones on time. In the three days before the occasion, searches for masks, goggles and antiseptic cotton on delivery app Meituan Dianping tripled from the week before, the platform said, adding that there were "quite a few" requests for orders to go with loving messages.
The more conventional gift of chocolate remained popular, though, albeit people were ordering it online rather than buying the sweet treat in stores to hand to their partners in person. Chocolate sales on JD.com's local delivery affiliate Dada-JD Daojia soared seven-fold from a year before between last Saturday and Tuesday, the site said.
Pornhub, the world's largest adult video website which is officially blocked in China but can be accessed through virtual private networks, also did not miss the opportunity to appeal to those stuck spending the day at home in China.
On Friday, its homepage featured a special offer in Chinese - free access to premium content this Valentine's Day.
For the latest updates on the coronavirus, visit here.
This article was first published in the South China Morning Post.