Chinese tech firms muscle in on L'Oreal, Neutrogena and other beauty brands
Video Screengrab from Youtube/Neutrogena
Western skincare brands have introduced a new generation of tech-enabled devices that allow a hyper-personal approach to beauty and skin health. Now China's leading photo editing company and e-commerce giants are joining in.
In the past year, big names such as Neutrogena and L'Oreal have been racing to upgrade their at-home skincare capabilities with the help of artificial intelligence (AI), sensors, and connected wearables.
Earlier this year, Neutrogena, known for its AI-powered facial analysis app, Skin360, announced it had a next-level personalisation beauty tech product in the works: a 3D-printed face mask. L'Oreal unveiled a discreet, clip-on sensor late last year that would help wearers monitor their time in the sun.
It turns out Chinese tech giant Meitu hasn't been far behind. Meitu, whose app "Meitu Xiuxiu" claims around 455 million monthly active users, is a company that has garnered a worldwide reputation not for tangible skincare products and make-up, but for giving smartphone users a way to digitally buff out blemishes in their selfies.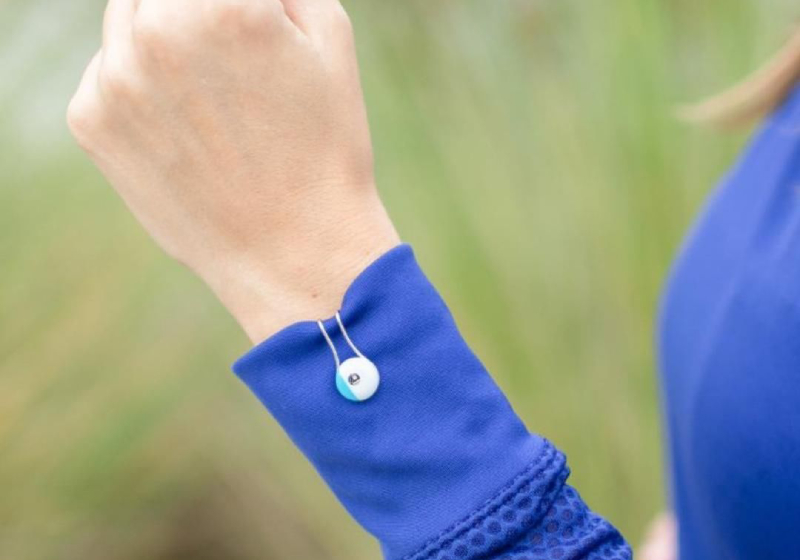 However, in April, Meitu tapped into the cosmetics and skincare economy, releasing an AI-powered facial cleansing device costing just under US$100 (S$138.90).
According to Euromonitor, sales for facial cleansing devices are expected to hit US$1.19 billion by 2020. Meitu's tech, in particular, allows for a personalisation of the user's at-home experience - the device determines the user's skin type and customises an intensity level out of 12 possible settings.
The brush, which comes in millennial pink and seafoam green, features four modes: sonic cleansing, deep extraction, "nourishing" and warm massage, and will alert users when they're using the device too long.
In May, Meitu launched two additional smart devices at the China Beauty Expo in Shanghai to help consumers achieve better skin both at home and at the spa.
The first, called MeituEve, is for commercial use, and is designed to help consumers detect signs of ageing and skin sensitivity thanks to three high-definition cameras that capture a 1,200-pixel image for skin analysis.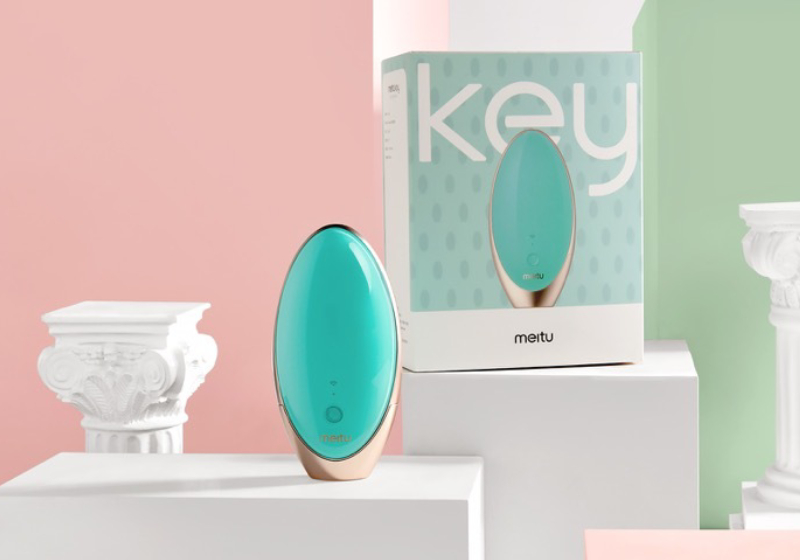 MeituEve can be used in tandem with Meitu's other newly released device, MeituKey, which connects to a mobile app that helps users spot and treat issues ranging from dark circles to blackheads and sunspots. It even has a setting that will remind users to reapply sunscreen.
MeituKey is targeted at a wide range of consumers who may not have the financial means to visit a dermatology clinic, and shoppers don't even need to purchase a device to reap the benefits of ultra-customised skincare analysis. The company also announced a partnership with South Korean skincare company Hwahae to launch a mobile app where consumers can determine their skin condition by uploading a photo.
[[nid:379373]]
"Though Meitu has always been a major provider of beauty services through photo editing, style recommendations, and virtual make-up looks, we are also working to bring Meitu's brand of beauty out of the virtual world and into the real one," Meitu founder and CEO Xinhong Wu said.
Meitu's latest round of product releases and services mark its foray into the offline beauty market, even as it continues to expand its online features.
The firm recently announced it would expand its editing app into a social photo-sharing platform, as well as bring artificial intelligence into its e-commerce platform MeituBeauty so that customers could use recommendations from their at-home devices to customise their future purchases.
Boosting Meitu's progress in the AI tech and personalisation world is a partnership with mobile platform Pifubao, a network of nearly 10,000 dermatologists across China, which gives it access to clinical data. Additionally, Meitu has harnessed data from the millions of consumers that edit their photos on its app.
[[nid:447471]]
According to Meitu, "MeituEve uses several patented MTlab technologies including oily skin segmentation, as well as sensitive skin, dark circle, and skin tone detection.
The patented technologies used by MeituEve have been tested and proven by hundreds of millions of Meitu app users: this contributes to its optimal and precise skin detection and analysis results."
It's too soon to say whether Meitu's origins as a tech-powered selfie app give it an edge in the growing world of beauty tech. Neutrogena and L'Oreal have their own innovation teams that combine clinical research with tech advancements to develop new products, and in L'Oreal's case, it acquired the tech company responsible for its augmented reality developments, US-based Modiface. Meitu, however, is the tech company.
In fact, Meitu's big data and AI capabilities have also been a boon for other major beauty brands and retailers. In stores, Meitu has supplied its "Magic Mirrors", which apply augmented reality to help consumers try on make-up, to 22 DFS outlets across Asia, United Arab Emirates, and the United States.
Sephora forged a similar partnership with Meitu when it opened its flagship concept store in Shanghai, where visitors can try on lipstick and access make-up tutorials on its "magic mirror".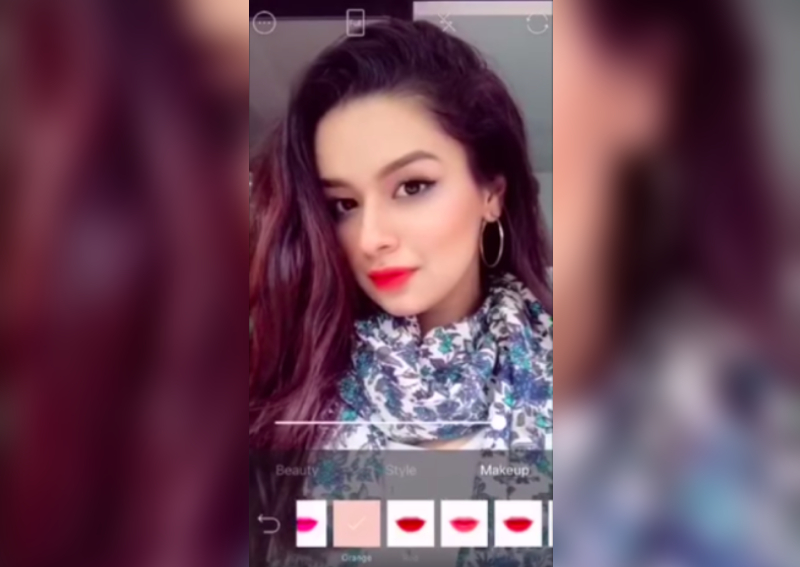 Meitu is not alone on this front. Earlier this month, L'Oreal worked with Modiface - founded in 2006 by scientists in Canada and the world's largest and most advanced virtual makeover platform, according to Crunchbase - to develop AR tools for WeChat after doing the same for Amazon in the United States.
Through a new mini programme, the company lets WeChat users try on make-up from its brands, such as Giorgio Armani Beauty, before making a mobile purchase through the app. The company also introduced 3D printed liquid foundation at the 2018 International Import Expo in Shanghai, though the product is not on the market.
And in the beauty device world, internet giant Alibaba (which owns the South China Morning Post) introduced an AI-powered 20cm (8-inch) smart mirror for bathroom vanities. Users can use the smart speaker to adjust the light settings on the mirror, which - much like the HiMirror in the US - tells them of make-up tips and will order new beauty products via its Tmall e-commerce platform.
The trend towards leveraging tech for helping consumers achieve ultimate customisation in every step of their beauty routines doesn't show much sign of slowing down, either in China and globally. Tech companies are even cashing in on Chinese consumers' quest for perfect skin before they grab for that foundation - fintech giant Ant Financial, an Alibaba affiliate, announced this month that it would be adding beauty filters to facial recognition tech on its Alipay platform.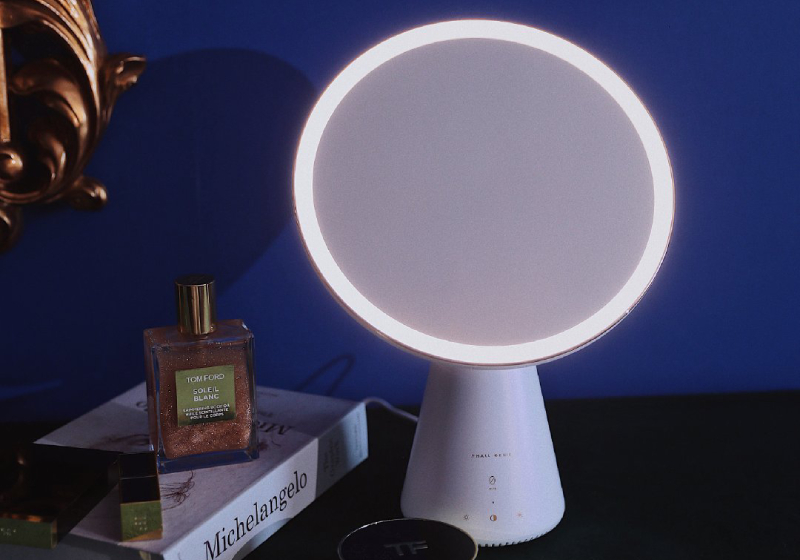 This development follows a poll by Sina Technology in which more than 60 per cent of respondents admitted that they felt "ugly" when using facial scanning systems to make payments.
Of course, the payment scanners will use real photos and facial data for making transactions - only the consumer will see the beautified picture of themselves.
Despite China's reputation for being obsessed with beauty filters, this particular twist on beauty tech isn't winning everyone over. "Really, a very strange demand!" one Weibo user wrote in response to Alipay's announcement. "The point of using Alipay's facial recognition is to make a payment. Is it really so difficult to face the real self?"
This article was first published in South China Morning Post.