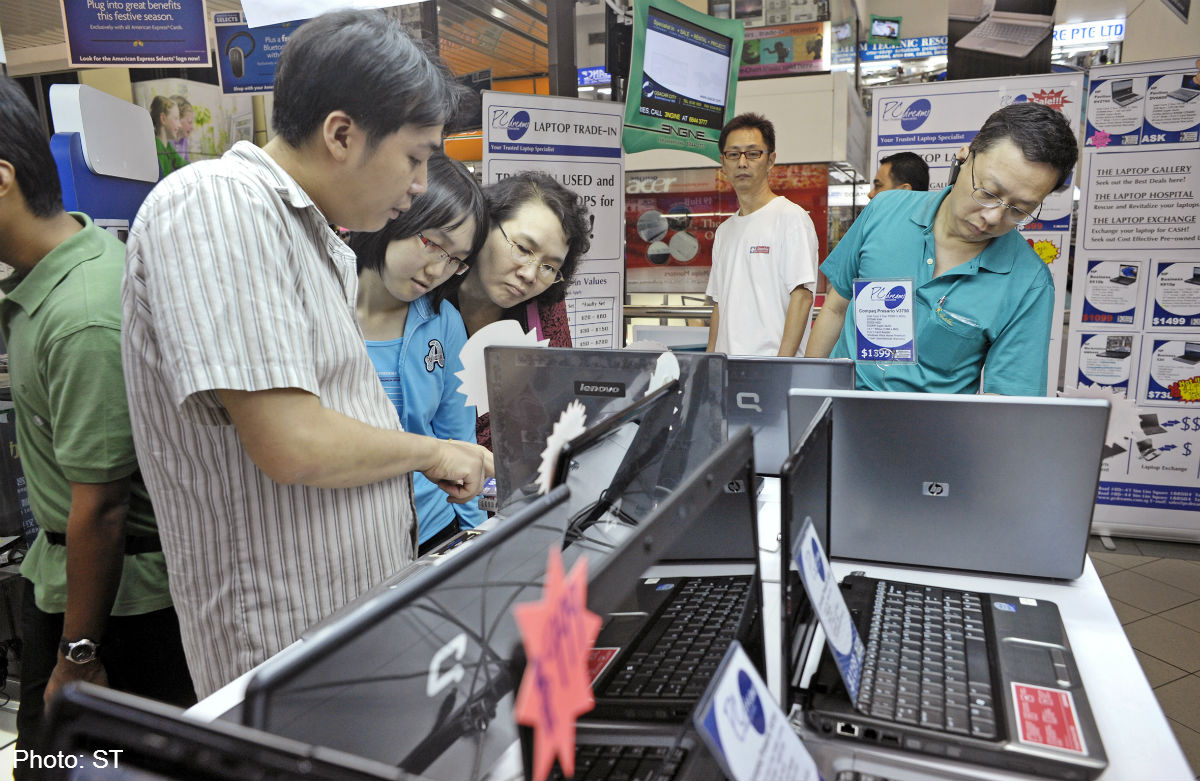 NEW YORK - The global market for personal computers showed signs of stabilising in the third quarter as the infatuation with tablets appeared to fade, a market tracker said on Wednesday.
The report by Gartner said global PC shipments dipped 0.5 per cent from a year ago to 79.4 million units in Q3.
Gartner said the PC market grew in "mature markets" such as North America and Western Europe, offsetting declines in emerging markets, and suggested the worst may be over for PC makers.
Mikako Kitagawa, principal analyst at Gartner, said: "Consumers' attention is slowly going back to PC purchases as tablet adoption peaked with mainstream consumers. The transition from PCs to tablets has faded as tablet penetration has reached the 40-50 per cent range."
She added that in emerging markets, some consumers who cannot afford PCs are buying tablets as a cheaper option.
In the United States, the PC market grew 4.2 per cent from a year ago to 16.6 million units, the third quarter in a row with growth.
Ms Kitagawa said: "Greater availability of affordable touch-based laptops, price drops of thin and light laptops, and two-in-one hybrid laptops will attract consumers this holiday season."
According to the report, PC shipments in the region including Europe, the Middle East and Africa rose 9.1 per cent. But the Asia region saw a 5.3 per cent drop. Gartner analysts said European PC sales were driven by owners seeking to replace older machines running Windows XP.
In China, meanwhile, the PC purchasing appetite has slowed "due to more pragmatic consumer and government IT spending", Gartner said.
A separate survey by IDC said the decline in the quarter was 1.7 per cent to 78.5 million, not as steep as its earlier projections, noting that low-cost machines have helped the PC market.
"Fierce competition and a spiral towards tablet-like prices helped to further consolidate the market," IDC said.