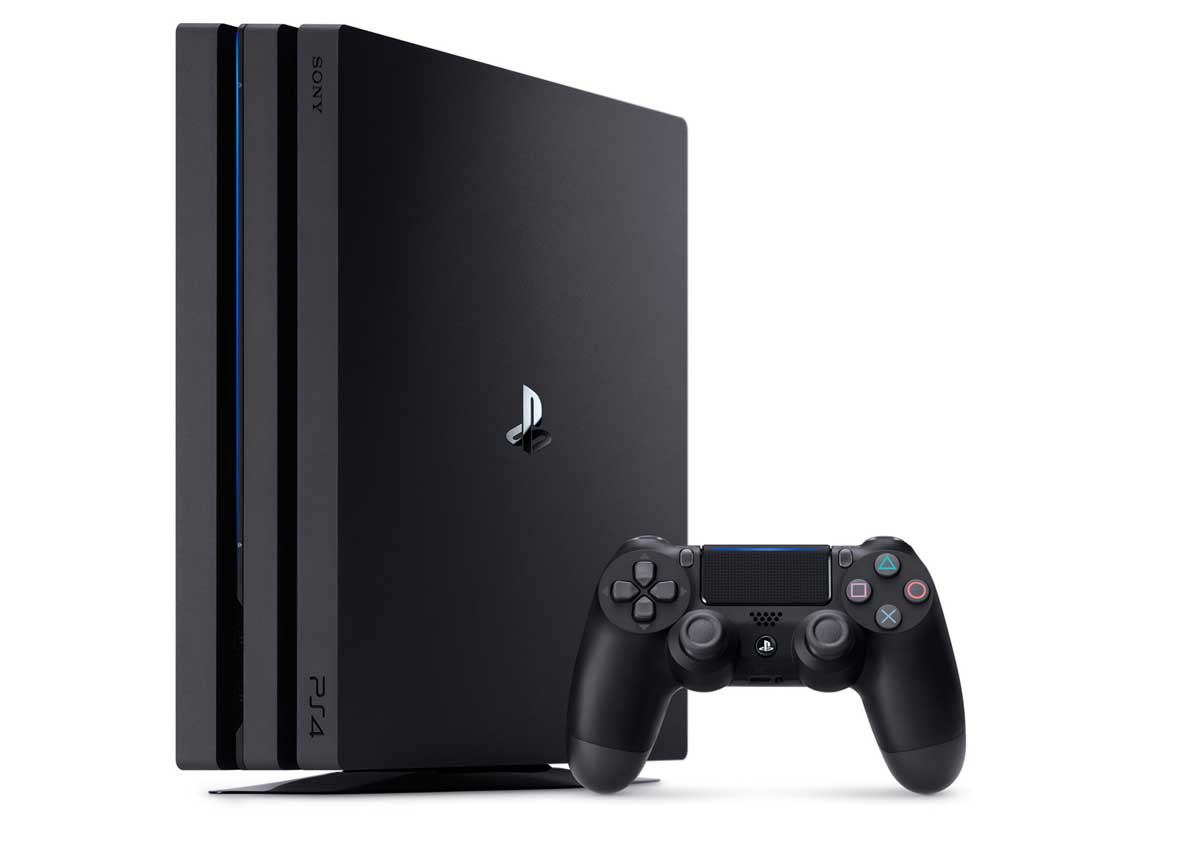 Lara Croft has never looked better on my TV screen. That was what I thought when I fired up Rise Of The Tomb Raider on the new PlayStation 4 Pro.
Mind you, this was on an old 1080p TV set - not a brand-new 4K set that would really show off the power of Sony's upgraded game console.
Launched last month, the PS4 Pro comes with a faster processor and more RAM. It also has 1TB of internal storage compared with 500GB on the standard PS4.
This hardware upgrade allows the PS4 Pro to display video at up to 4K (3,840 x 2,160 pixels) resolution.
It also supports High Dynamic Range (HDR), a feature that enables deeper blacks and a wider colour gamut on HDR-compatible television sets.
Those with a 1080p TV set are not forgotten. Developers can improve the look of the game by enabling more visual effects without compromising the game's frame rates.
Or they can choose to increase the frame rates from the usual 30 frames per second (fps) for smoother gameplay.
The caveat: developers appear to have the freedom to utilise the PS4 Pro's extra computing power in any manner they like.
Sony says more than 40 games currently support PS4 Pro features, typically after downloading a patch.
However, Sony does not state the exact enhancements implemented by each developer.
Hence, it is uncertain what are the benefits for each of these PS4 Pro games unless you check online reviews or videos.
For instance, Rise Of The Tomb Raider lets me instantly switch between enhanced visuals or higher frame rates via a game setting.
But other titles that I have tried - Watch Dogs 2 and Call Of Duty: Infinite Warfare - do not offer such options, though in-game images look sharper, even on a 1080p TV set.
Even with a 4K TV set, the PS4 Pro does not render most games at native 4K resolution.
This is because its improved hardware is still not powerful enough for native 4K gaming. Instead, developers use a variety of techniques to upscale the game to 4K resolution.
These tricks work well enough. To me, the images produced by the PS4 Pro on a 4K TV look sharper than with the PS4.
HDR is the other major PS4 Pro feature, though it is only on a handful of titles, such as The Last Of US Remastered.
I am guessing that it takes more effort for developers to implement, especially as HDR TV sets are far from mainstream yet.
I did manage to try HDR in the Judgment Disc demo of Final Fantasy XV, on a Samsung HDR-compatible TV set.
It clearly makes a difference - shadows look dark while the sun is almost too bright to stare at.
The PS4 Pro is about 1kg heavier than the standard version. It has the same parallelogram profile as the regular model, but thicker and with an extra USB port at the back.
The power and eject buttons are now mechanical instead of capacitive and are placed further apart to avoid accidental presses.
Bundled with the console is the new DualShock 4 controller, which adds an LED strip at the touchpad.
I am disappointed that Sony did not upgrade the PS4 Pro with a 4K Blu-ray player, like what Microsoft did for its new Xbox One S console.
As a result, the PS4 Pro won't play the latest 4K Blu-ray discs, which offers 4K resolution versus 1080p on standard Blu-ray.
What about streaming 4K videos instead? They are on the horizon, though currently both Netflix and Amazon, which offer 4K streaming videos, have not updated their PS4 Pro apps to support this feature.
YouTube supports 4K video- streaming now, though the videos are currently showing at 2,560 x 1,440 pixels instead, probably because of a bug.
At $599, the PS4 Pro is just $100 more than the new and thinner PS4 Slim. For those without a PS4, the Pro seems like the obvious choice, especially if you intend to get a 4K TV set in the near future.
It is more complicated if you already have the regular PS4 and a 1080p TV set. While the PS4 Pro offers some benefits for 1080p screens, they may not be substantial enough to justify the console's asking price.
This article was first published on December 1, 2016. Get a copy of The Straits Times or go to straitstimes.com for more stories.