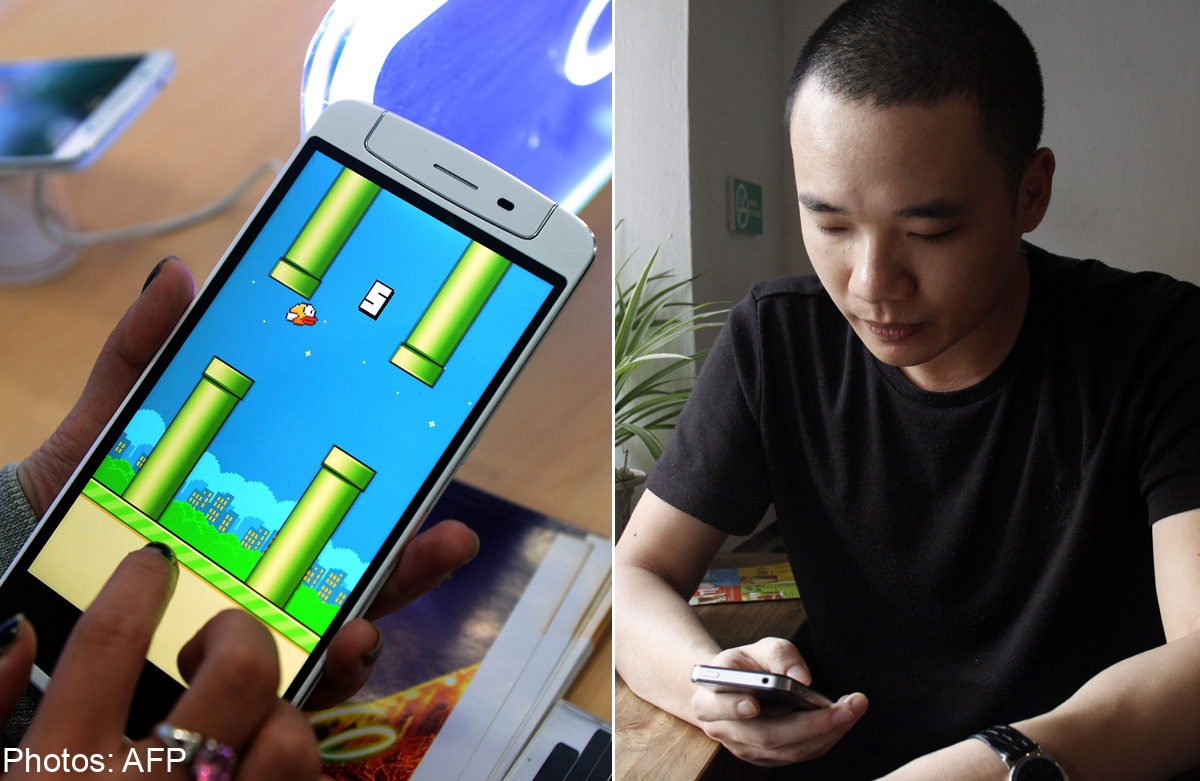 HANOI - Flappy Bird creator Dong Nguyen took the popular mobile game down because it was addictive and had become a "problem", reported Forbes.
In his first interview since he pulled the app from Apple's App Store and Google Play on Monday, Mr Dong explained that it was best that he took the game down because he did not expect how addictive it would be.
Forbes reported him saying: "Flappy Bird was designed to be played for a few minutes when you are relaxed. But it happened to become an addictive product.
"I think it has become a problem. To solve that problem, it's best to take down Flappy Bird. It's gone forever."
The Vietnamese game developer, 29, also revealed that he has been spending the last few days catching up on sleep, and that he has no regrets.
Thankfully for fans, Mr Dong is not giving up on game development. He told Forbes that he is more confident after Flappy Bird's success, and has the freedom to do what he wants to do. He also thanked fans for playing his game.

Get The New Paper for more stories.