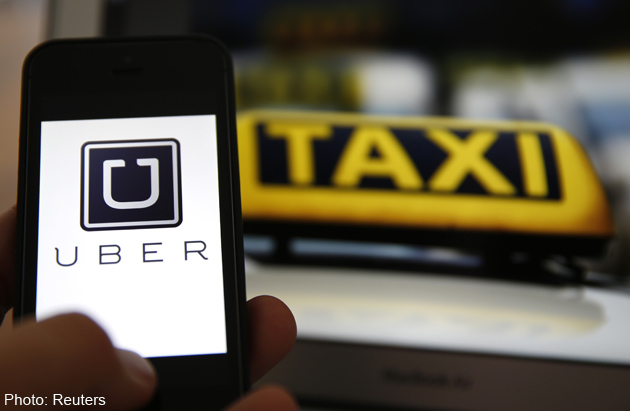 NEW YORK - The popular car-sharing startup Uber could see its value top US$30bil (S$38.6 bil) after a new round of funding, The Wall Street Journal reported.
The San Francisco-based firm, which lets customers hail and pay for taxis or private vehicles via smartphones, has told investors it is planning a new round of financing that could total up to US$2bil, the Journal reported, citing people briefed on the matter.
The newspaper said Uber could raise as much as US$2bil, and the new round of financing could push the company's value past US$30bil. Discussions are still in the preliminary stage and no investors have so far committed.
By comparison, Wall Street-listed Twitter currently has a market value of just under US$25bil.
Uber already raised US$1.2bil during an initial round of funding in June, and was valued at the time at US$17bil.
The Journal said the business may not need fresh capital, but wants to make the most of low capital costs and build its war chest.
Founded in 2009, Uber is now present in more than 200 cities and in 45 countries. Its chief executive Travis Kalanick has said revenues are doubling every six months.
The rapid expansion has caused deep tensions with traditional taxi drivers, especially in Europe.
Uber is best known for its smartphone app that lets people who need a ride connect with local drivers. The app uses GPS to put the user in contact with the nearest driver. Uber charges a commission for each ride.