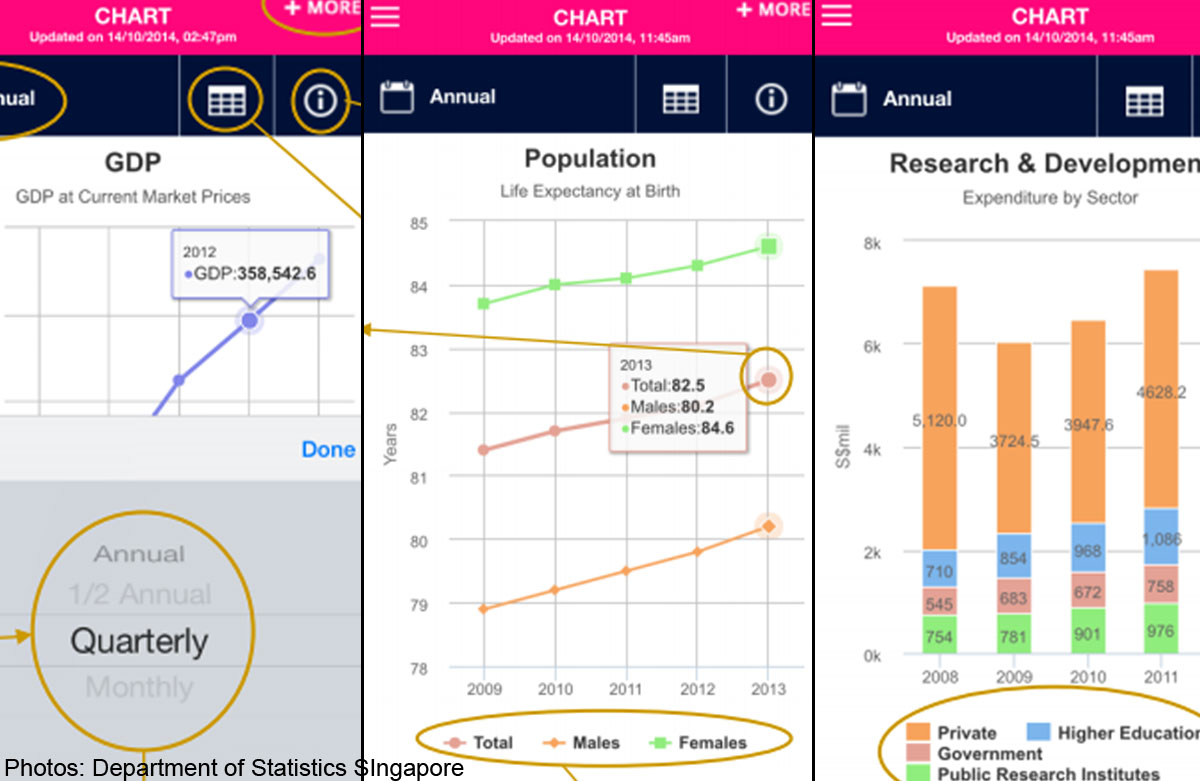 SINGAPORE - Need to find statistics about Singapore's population, Gross Domestic Product, or wages?
The Singapore Department of Statistics released the SingStat mobile application on Tuesday, giving users on-the-go access to key official statistics in the form of some 200 charts from 25 data categories.
Jointly developed together with the InfoComm Development Authority, the SingStat mobile application can display information by data frequency and presentation of data.
Users can download the free SingStat mobile application via the Apple App Store or Google Play.
grongloh@sph.com.sg