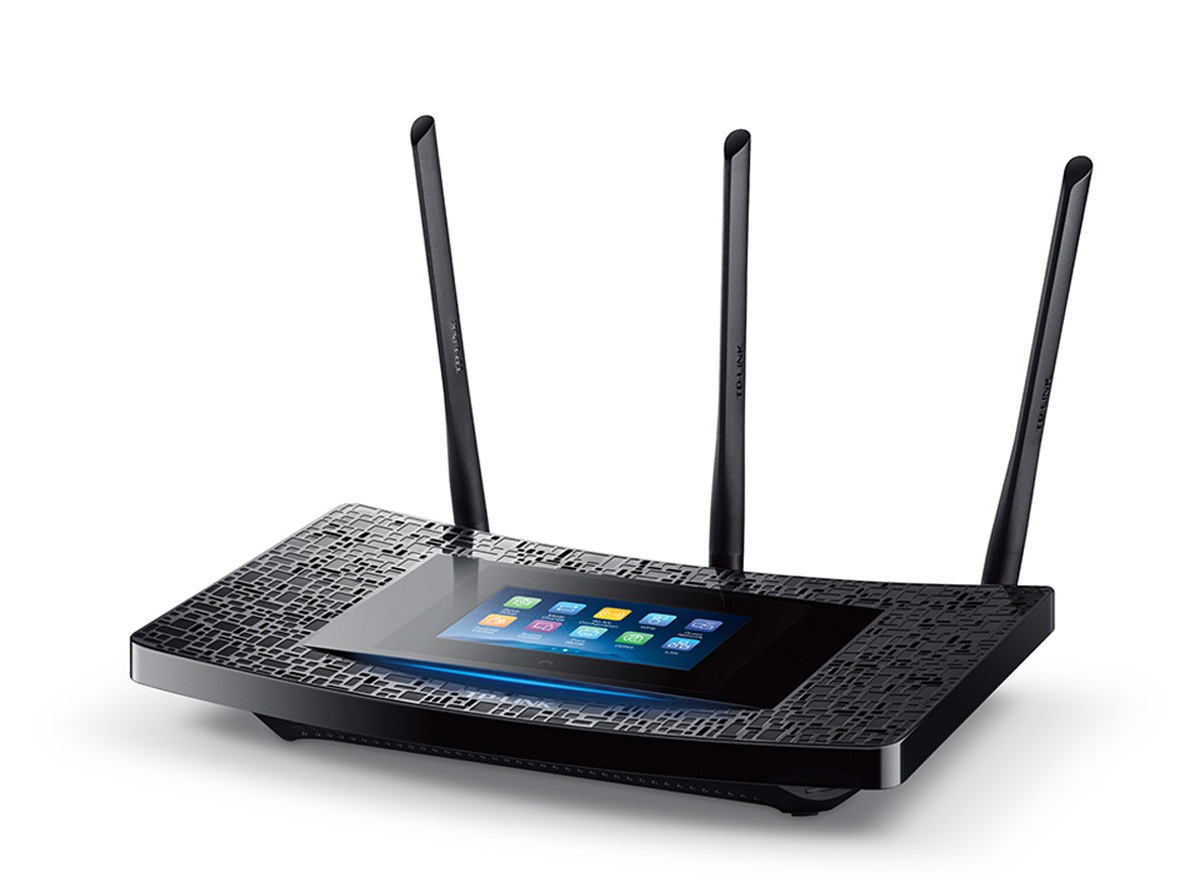 Routers may be indispensable devices in homes, but they are best hidden out of sight. With the exception of Apple's elegant AirPort Extreme, most routers are plain-looking boxes with unsightly antennas.
TP-Link's new Touch P5 router is out to change this impression. The antennas are still there, but this router has a 4.3-inch capacitive touchscreen embedded in a stylish chassis that would not look out of place on the wall or on a side table.
While the touchscreen may seem like a gimmick, it does make setting up the router much easier. This is especially so with the Touch P5's user-friendly interface.
Unlike typical routers which rely on a Web interface accessible via a computer connected to the router, you do not need a PC to set up the Touch P5. Simply configure the key settings using the touchscreen.
The interface should be familiar to anyone who has used a mobile device. There is a grid of icons spread over three screens, each representing a specific setting.
The Home screen shows the time and notifications, and displays the guest network name and password, which changes daily by default.
The touchscreen has decent viewing angles, and feels responsive. It is not as good as touchscreens on premium mobile devices, but is better than those on budget smartphones.
It has the key features you would expect from a modern AC1900 router, such as parental controls and quality of service settings. On the hardware front, the router has a USB 3.0 port, a USB 2.0 port and four Gigabit LAN ports.
In our data transfer test, the Touch P5 managed an average download speed of 552Mbps using a D-Link USB Wi-Fi adapter. This is slightly lower than the 615Mbps recorded with a Netgear AC1900 router. Given that the Touch P5 is more affordable, the slight performance trade-off is acceptable.
TECH SPECS
PRICE: $339
ETHERNET INTERFACE: 1 x 10/100/1000 Gigabit WAN, 4 x 10/100/1000 Gigabit LAN
STANDARDS: 802.11a/b/g/n/ac
SECURITY: WPA/WPA2, WEP
ADVANCED FIREWALL FEATURES: NAT and SPI
RATING
FEATURES: 4
DESIGN: 5
PERFORMANCE: 3
VALUE FOR MONEY: 3
OVERALL: 4

This article was first published on Sept 9, 2015.
Get a copy of The Straits Times or go to straitstimes.com for more stories.