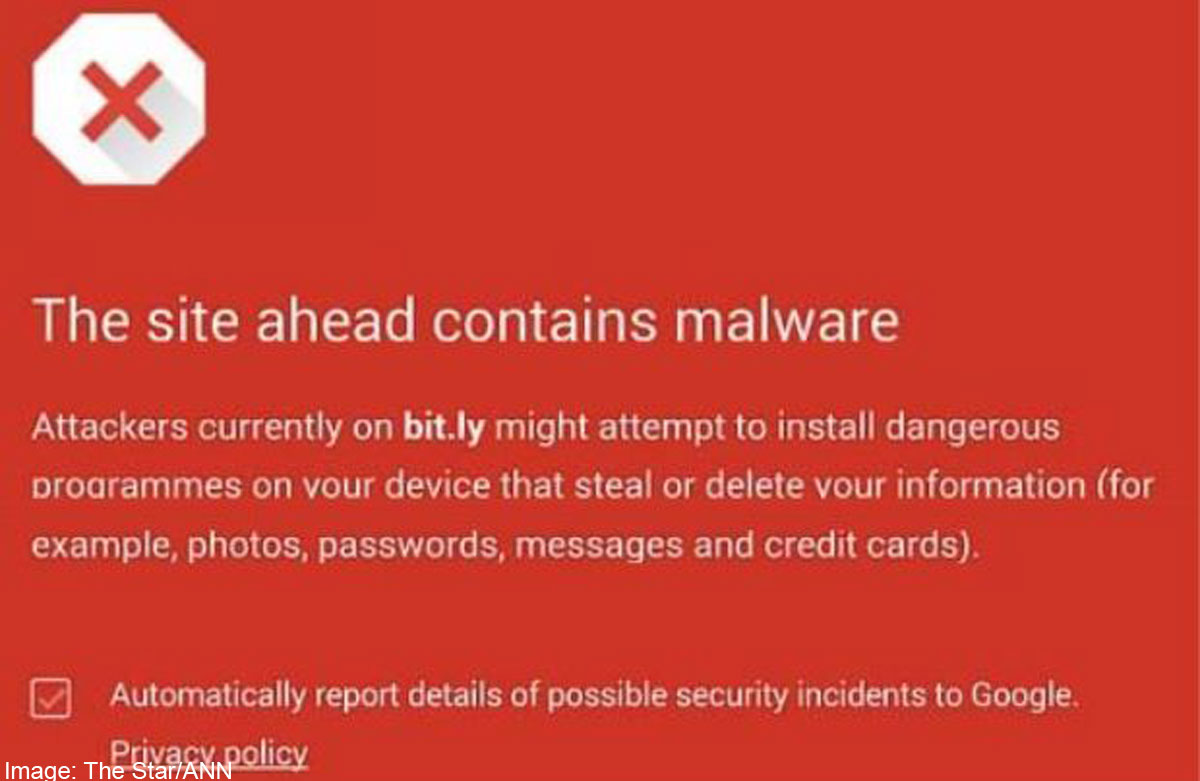 PETALING JAYA - Some Internet users have reported blocked access to links generated by popular link-shortening service bit.ly on Saturday.
Those using Google Chrome and Firefox browsers have reported malware warnings when trying to access links created by bit.ly.
"Site [bit.ly] is listed as suspicious - visiting this web site may harm your computer. Part of this site was listed for suspicious activity 31 time(s) over the past 90 days," said the warning on Google.
However, users reported that Safari and Internet Explorer were not affected by the problem and links were directed to the webpages as normal.
Bit.ly acknowledged the problem faced by Chrome and Firefox browsers on their Twitter page and informed netizens that their team were investigating the issue and would solve it as soon as possible.
"We've temporarily switched all new Bitlinks to use bitly.com while resolving issues with bit.ly."
"Bit.ly is the only domain experiencing this issue. Branded Short Domains and rest of the business are not impacted," the link-shortener service tweeted.
The Star Online was among the websites that were affected by the issue earlier in the day, but the bit.ly links appear to be loading as normal.
There has been no word yet on what caused the bit.ly links from being blocked and listed as malware.