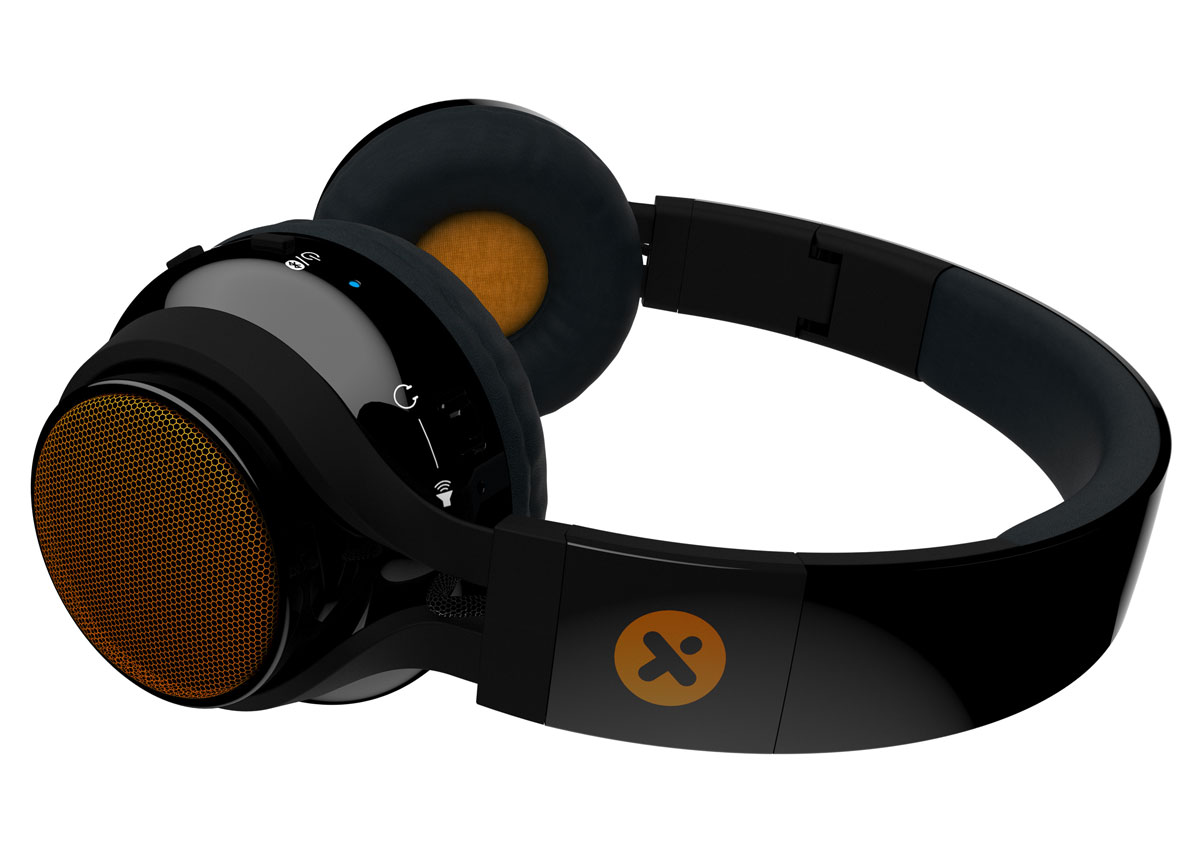 One of Singapore's most well known audio companies is upgrading its line-up of products for this year. No, I'm not talking about Creative, but Xmi, the folks behind the iconic X-Mini speakers.
Instead of churning out yet another series of small, portable speakers, the company is moving into the headphones market with the X-Mini Evolve. The move seems apt, as both require the production of small speakers. With the X-Mini Evolve, however, the company has taken an unusual route to differentiate itself from its rivals.
Instead of merely replacing speaker drivers with headphone ones, Xmi has a created a hybrid as the Evolve is both a pair of headphones and a set of speakers. You can listen to music, via a wired or wireless connection, over the on-ear headsets. The headphones even fold into a smaller, more compact unit for easy transport.
Flip a switch and audio moves from the headphone drivers to a set of speaker ones, and the same tunes now project into the room. The Evolve is one of the first headphones that switches between two sets of audio drivers so that you get a different audio balance when you switch modes, instead of just boosted volume.
Each ear cup is smaller than a fist and the soft pads sit comfortably over each ear. The right ear cup contains all the major electronics, such as the power and volume buttons, micro USB slot and 3.5mm jack, as well as the headphone/ speaker switch.
While the left side has none of these, the headphones are well balanced in weight, so you will not feel that one side is slipping while in use.
Where the external ear cup housing normally sits is a circular grille cover, and this is where the outward blasting audio from the speakers comes from. In the headphone mode, audio does not leak out via these grills. Aside from the gold coloured grilles and logos, the Evolve is black all over.
I suspect that as part of a safety feature, volume levels on the device have been dialled down, in case you are listening in the headphone mode and accidentally brush against the switch, and get moved to the louder speaker mode. That said, the sound remains loud enough.
To keep the Evolve compact, Xmi has chosen to use its regular speaker drivers here instead of its latest ceramic ones.
The headset also acts as a handsfree set, and I find it rather comfortable to take calls with the unit looped around the back of my neck and set on speaker mode.
This way, I don't have to fit anything in my ear, yet am still able to hear the other party while moving around freely. If I were driving, my uncovered ears can still listen out for traffic.
Verdict: At $149, the X-Mini Evolve offers good quality and dual features for a low price.
TECH SPECS
PRICE: $149
DRIVERS: 4 drivers (2 headphone drivers, 2 speaker drivers)
FREQUENCY RESPONSE: 20Hz - 20KHz BATTERY: 1,000 mAh
HEADPHONE PLAYBACK TIME: Up to 30 hours
SPEAKER PLAYBACK TIME: Up to 6 hours
RATING
FEATURES: 4/5
PERFORMANCE: 4/5
DESIGN: 3/5
BATTERY LIFE: 3/5
VALUE FOR MONEY: 5/5
OVERALL: 4/5

This article was first published on Feb 17, 2016.
Get a copy of The Straits Times or go to straitstimes.com for more stories.