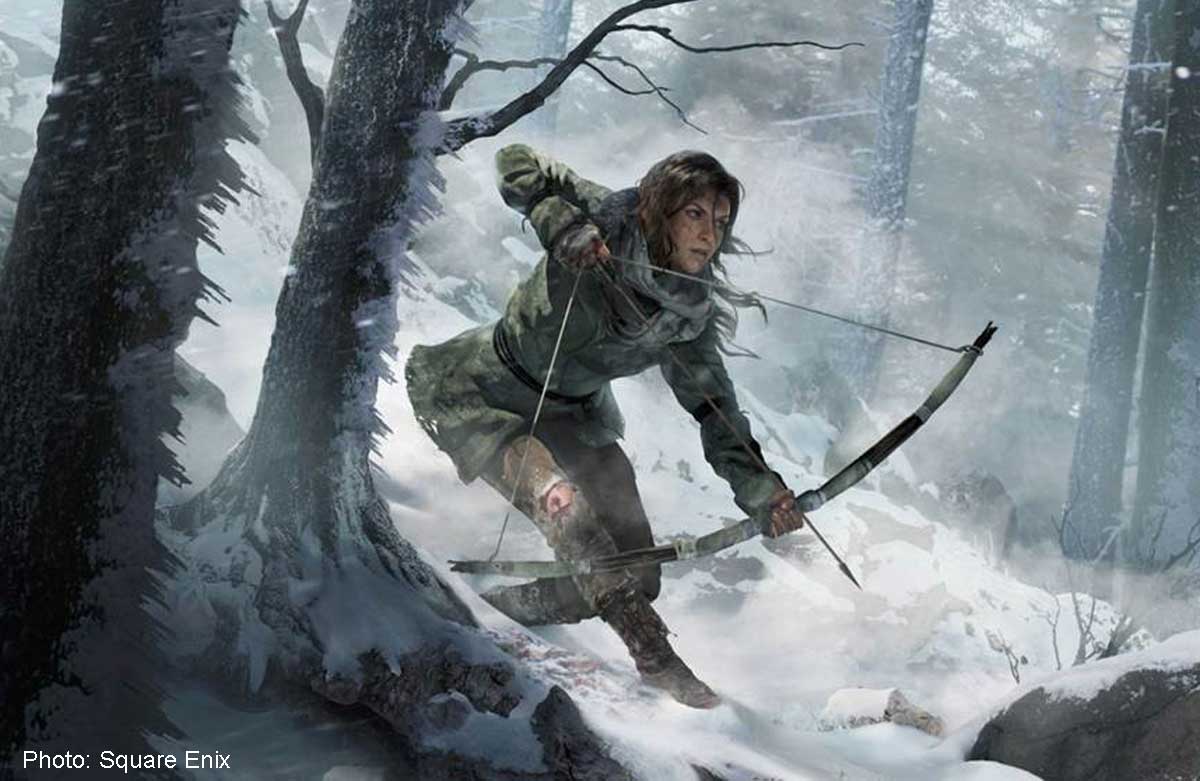 Gamescom is Europe's biggest video games show. It took place in Cologne, Germany, last week. Trevor Tan highlights what hit and what missed the mark at this year's edition
HIT: Sony sold 10 million PlayStation 4 consoles
At its Gamescom 2014 press conference, Sony announced that it had sold more than 10 million PlayStation 4 consoles globally since it was launched last November.
This was the fastest and strongest growth in PlayStation hardware history, said Sony. The Japanese electronics giant emphasised that the numbers given were for consoles actually sold to consumers, and not retailers.
Microsoft announced no sales figures at the show. It had said in April that it had shipped 5 million Xbox Ones to retailers worldwide.
Following its poor showing at the Electronic Entertainment Expo (E3) last year, when the Xbox One's higher pricing, region lock and lack of support for used games infuriated would-be customers, the popularity of Xbox One has taken a hit.
Microsoft has since cut the price, ditched the region lock and reinstated used games support, but the damage had been done.
Add the fact that most gamers, including those here, can get their hands on the console only next month and it is no wonder Xbox One sales are flagging.
Sony seems a clear winner in the war of next-generation consoles.
MISS: New Tomb Raider game (right) is Xbox One exclusive... or is it?
At the show, it was announced that the next Tomb Raider game, Rise Of The Tomb Raider, would be an Xbox One exclusive.
Alas, it would not be truly so. It would be an exclusive only in the beginning. Eventually, it will be available on other platforms. Only Microsoft knows how long it will remain "exclusive". But betting on Tomb Raider may not be fruitful.
Last year's reboot of Tomb Raider sold six million copies, despite critical acclaim. While the sales figures may look impressive, this is far from being a Halo franchise on which Microsoft can bet the fledgling Xbox One platform.
If the keenly anticipated game, Destiny, becomes an Xbox One exclusive, that would seriously shift many gamers' choice of console.
MISS: Microsoft announced three Xbox One bundles
Three Xbox One console bundles were announced for the holiday season:
-The Xbox One limited-edition Call of Duty: Advanced Warfare bundle features a bigger 1TB hard drive, a custom Advanced Warfare grey/black console and custom Advanced Warfare controller, along with a digital copy of the "Call of Duty: Advanced Warfare" Day Zero Edition first-person shooter game and other digital goodies;
-Xbox One special-edition Sunset Overdrive bundle gives you a white console and wireless controller, a digital copy of the third-person shooter game and special Day One edition in-game items;
-A special bundle for fans of European football. Essentially, this is the basic Xbox One package but with a digital copy of the Fifa 15 football game and an Ultimate Team Legends Gold Pack.
The Ultimate Team Legends are available only on Xbox One and the Legends Gold Pack offers a better chance of finding an ultra-rare Legendary player, such as Franz Beckenbauer or Peter Schmeichel, for your own Ultimate Team.
Now for the bad news.
Only the Fifa 15 bundle has been announced for sale here. The $639 local Launch Console Bundle announced last week will give you the console, one controller, a chat headset, an HDMI cable and a digital copy of Fifa 15 with an Ultimate Team Legends Gold Pack.
HIT: Get ready for The Order: 1886
When I first saw this PlayStation 4 exclusive at Sony's E3 press conference last year, it was merely a trailer to show off an alternate Victorian London setting and its cyberpunk themes.
At Gamescom 2014, this third-person shooter finally had a demo and gameplay trailer to set gamers salivating.
You are the legendary Sir Galahad, one of the most experienced knights of The Order, an organisation that has been fighting an unseen war against Half-breeds, a powerful ancient foe, in 19th-century London.
Sir Galahad has survived till this time because of a mysterious liquid known as Blackwater, which heals wounds and prolongs life.
The Gamescom trailer "reveals" the famous engineer and inventor Nicola Tesla as a game character (probably not playable) who designs the Arc Gun, Thermite Rifle and other unique weaponry, adding a sci-tech twist to the Victorian era.
The Arc Gun fires bolts of electricity to disable long-range targets, while the Thermite Rifle shoots a cloud of flammable dust over its enemies and ignites this deadly shroud with a superheated flare.
Cyberpunk sci-fi fans, take note. This visual treat will be released on Feb 20 next year.
HIT: Xbox One-exclusive Quantum Break (above) may be the real deal
The gaming industry now sees very few original games introduced. Many publishers are happy to churn out sequel after sequel for established franchises.
Quantum Break, an Xbox One exclusive, seeks to buck that trend.
Developed by the makers of the Alan Wake and Max Payne franchise, this is a third-person action game in which Jack Joyce, the protagonist, must prevent the end of time.
He has the ability to control time for a limited period during battles, in which there are many slow-motion action sequences. There will be instances when you actually play the villain to understand his plans to end the world.
But Quantum Break is not just a game. It comes with live-action TV episodes. The decisions you make in the course of the game will affect the storyline of the TV episodes.
Details of how the game and TV episodes will be implemented are not known, but this attempt is certainly ambitious and really something to look out for.
The game and TV episodes are expected to be released next year.

This article was first published on August 20, 2014.
Get a copy of Digital Life, The Straits Times or go to straitstimes.com for more stories.