Hong Kong customs authorities are studying how to expand the use of artificial intelligence to solve more crimes, including the trafficking of drugs and cigarettes, the Post has been told.
The Customs and Excise Department started using a new supercomputer in late 2017 to scour social media and websites 24 hours a day to help officers seize fake goods sold online, and the number of such cases cracked by the analytics system has almost tripled over the past year.
Nearly one-third of the 103 fake goods cases in the first half of this year were detected by the system, compared with just 12 per cent of 93 cases in the same period of 2018.
Assistant Commissioner Ida Ng Kit-ching, who is in charge of intelligence and investigation, told the Post the Big Data Analytics System, which cost HK$1.4 million (S$247,000), could sift through huge amounts of information found on eight popular online platforms, enabling officers to identify counterfeit goods sellers and copyright pirates more efficiently.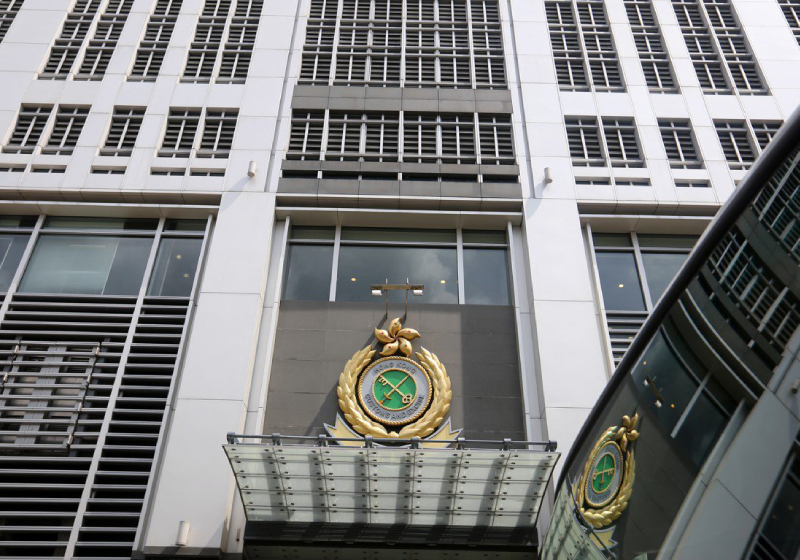 Bosses at Hong Kong customs, which has its headquarters in North Point, have seen detections from its supercomputer soar in a year. PHOTO: South Morning China Post
As the engine matured, the department explored different software and parameters to test if the system's capacity could be expanded to solve other crimes as culprits moved online, Ng said.
"Taking illicit cigarettes and heat-not-burn cigarettes, for example, we tried to enter parameters, such as common jargon, to the system to see if it could flag suspicious cases on social platforms," Ng said. "Cases involving cannabis or tetrahydrocannabinol (THC) are on the rise. Traffickers could also make good use of online platforms to hook customers."
The assistant commissioner said the supercomputer saved officers a lot of time screening online platforms manually, and it could identify the relationship among cross-platform suspected accounts, helping them crack bigger cases.
"For example, the system could flag up a single user selling different counterfeit items on five various platforms," Ng said. "Then we know he might have abundant stocks. The intelligence could even lead us to raid physical stores.
"There are countless posts online. It is impossible for us to read them all. The system shortlists cases with high risks. If it flags 1,000 cases, then we only spend time looking into them, instead of browsing 10,000 other posts."
With intelligence from the supercomputer, officers mounted an operation code-named "eagle web" in June against the sale of counterfeit goods by physical shops promoting their goods online, and arrested four shop owners and three employees.
A total of 236 items of suspected counterfeit clothing, shoes and handbags with an estimated market value of about HK$110,000 were seized.
Officers discovered the shop claimed Japanese and Korean fashion items were available for sale, but in fact, the products were mingled with counterfeit goods.
Some shops even alleged that their goods were personally sourced overseas by the shop owners, to gain customers' trust.
Chief Executive Carrie Lam Cheng Yuet-ngor raised the "smart customs" initiative in her policy address last October to cope with the rising challenges law enforcement faced with technology development.
She also pledged to strengthen research and development on technology for government security, fighting crime, and enhancing the analytical capabilities for digital and forensic evidence.
Official figures show customs officers seized more than 4,600 suspected fake items in 103 cases of internet piracy in the first six months of this year. The haul was valued at HK$1.51 million, and 118 people were arrested.
About 34 per cent of the goods were detected by the supercomputer, leading to the arrest of 38 people.
This article was first published in South China Morning Post.