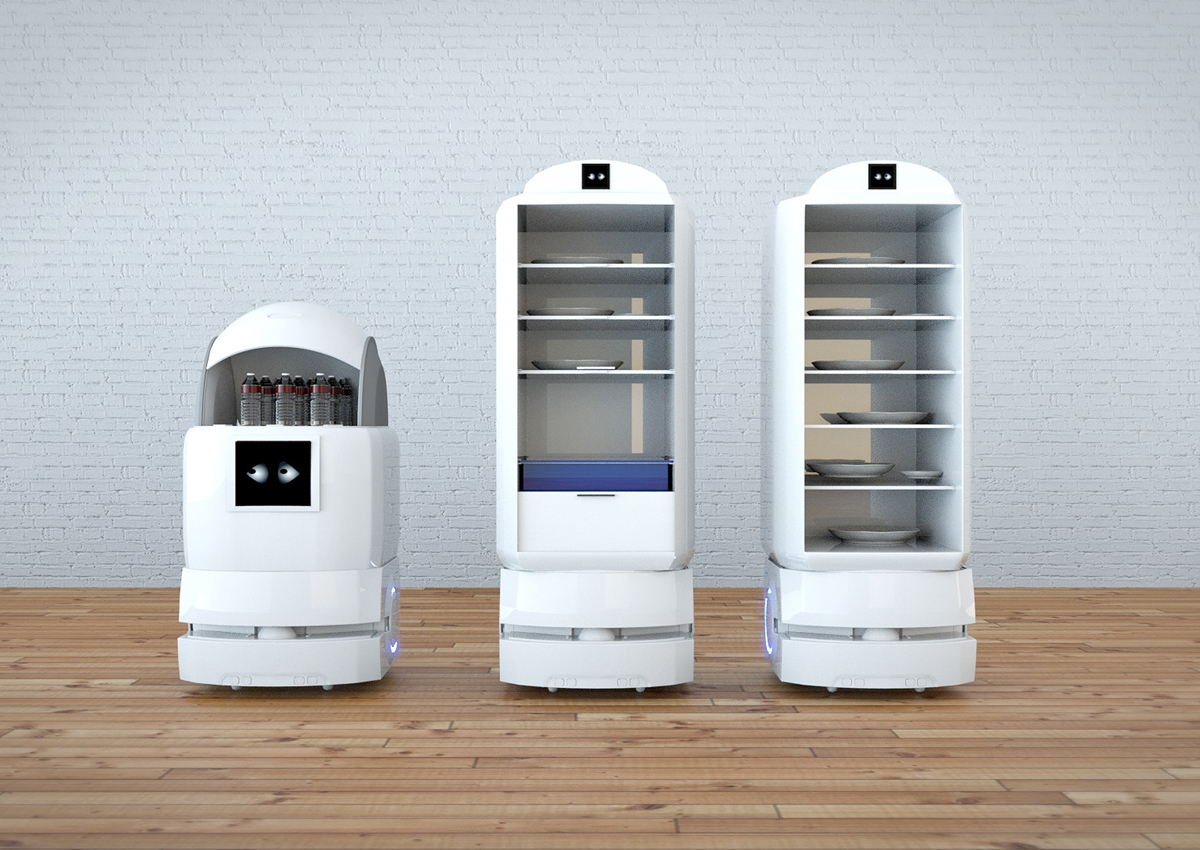 Guests at a hotel here will soon have their room service orders delivered to them by talking robots.
From June, two robots will take on the roles of bellboy and housekeeper at Park Avenue Rochester Hotel, delivering bottled water, linen and toiletries and, later on, food, luggage and mail to guests' rooms.
The 311-room hotel in Buona Vista is the first hotel in Singapore to turn to robotics to cope with the labour shortage.
Techi the robot, developed by an American company, uses driverless technology and has sensors that prevent it from knocking into walls and people.
Techi will have the building map built into its system, enabling it to navigate the hotel and even ride the lifts on its own.
Commands can be keyed into the robot. Upon arriving outside a guestroom, Techi will "call" the guest, via the unique phone number linked to each room.
Guests who pick up the phone will hear an automated voice saying: "Your order has arrived."
The robots will help take some workload off the overstretched housekeeping team and allow the human staff to spend more time interacting with guests, said hotel general manager Ryan Sun.
The two robots, which cost $100,000 each and can carry loads of up to 80kg, can do the same amount of work as four full-time employees in a year.
The hotel has 22 people in its housekeeping team - about half of the 40 it needs - because it simply cannot find more workers.
"It's not about how much we offer to pay. Nobody comes for the interviews," Mr Sun lamented.
The average age of the housekeeping staff, who work eight-hour shifts six days a week, is above 50. Pushing trolleys ladened with linen, which can weigh as much as 70kg, takes a toll on their health.
Mr Sun hopes the robots will lead not just to gains in productivity, but also fewer sick leave among his staff.
The concept of robots serving in hotels, while new to Singapore, has taken off overseas. One hotel in south-west Japan, for example, has been staffed almost entirely by robots since last July.
In Singapore, the workforce is estimated to grow by 1 per cent to 2 per cent annually until 2020.
Between last year and 2020, an estimated 13,300 hotel rooms will be added, representing a compound annual growth rate of 3.5 per cent, far outstripping workforce growth.
In the light of this manpower shortage, it is "imperative for hoteliers to transform their processes through innovation and technology", said Ms Ong Huey Hong, director of hotels and sector manpower at the Singapore Tourism Board.
"We are encouraged by this first robotics project in the housekeeping function within the Singapore hotel industry, and hope that it will inspire more hotels to innovate as well," she added.
Park Avenue, which is spending a total of $285,000 to pilot its robot housekeepers project, is currently integrating the robotics system with the building's infrastructure. This includes changing some of its doors to auto doors and reconfiguring its lifts to "communicate" with the robots using Wi-Fi.
Going forward, Techi has the potential to push wheelchair-bound guests around. It can also do "quality checks" on rooms by scanning details such as whether towels are hung at the right length and if pillows are placed correctly.
The next challenge is human-related - whether guests and staff will take to the robots.
"We have to educate customers to manage their expectations. Some guests may not like the idea, they still prefer the concierge, wearing a nice uniform, to greet them," said Mr Sun.
As for staff, "we don't want them to feel that their jobs will be taken away", he said. "We want them to view the technology from a more positive angle. This will help them offload some of the duties rather than replace them."
mellinjm@sph.com.sg

This article was first published on February 7, 2016.
Get a copy of The Straits Times or go to straitstimes.com for more stories.