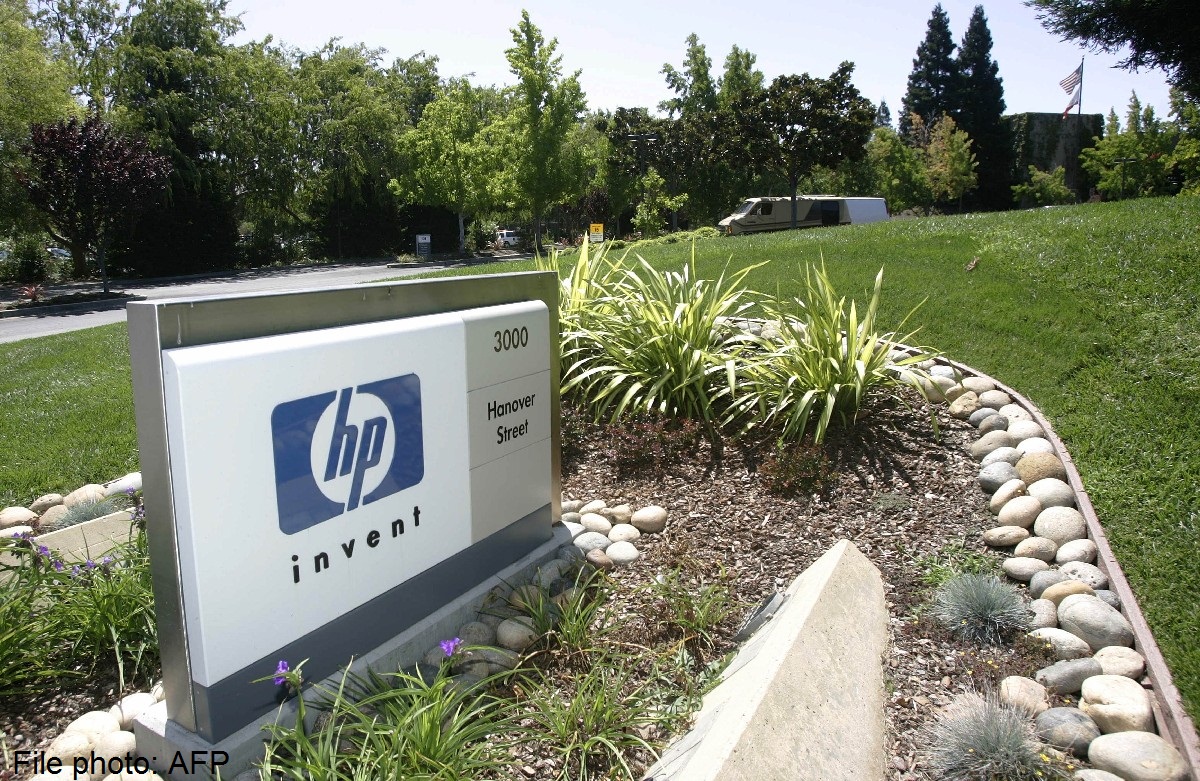 Hewlett- Packard Co said its quarterly revenue fell in almost every business segment over the year, highlighting weaknesses ahead of the company's planned 2015 separation of its enterprise services from its traditional computer and printing units.
Sales fell 2.5 per cent in the fourth quarter to US$28.41 billion (S$36.93 billion), from US$29.13 billion a year earlier, HP said on Tuesday. Analysts had expected US$28.76 billion.
Profit declined 2.7 per cent to US$2.01 billion, or US$1.06 cents a share, compared with US$1.01 cents a share a year ago, in line with analysts' expectations.
On a more traditional accounting basis, profit declined 5.7 per cent to US$1.33 billion, or 70 cents a share, compared with 73 cents a share a year ago. "I've always said that turnarounds aren't linear," Chief Executive Meg Whitman told analysts on a conference call while highlighting HP's performance compared with three years ago, when she became CEO. "We're right where we thought we'd be." The enterprise group and enterprise services, areas that Whitman had previously flagged as growth drivers, showed revenue declines of 4 per cent and 7 per cent respectively.
On the call, Whitman said she expected a slower decline in enterprise revenue next year. Enterprise services would be the biggest "swing factor" in the company's 2015 growth projections, she said.
For next year, the company said it expects to earn US$3.83 to v$4.03 per share, up from US$3.74 for 2014.
The company's personal computer division, its largest and most mature, grew by 4 per cent after a 12 per cent jump in the prior quarter. Much of the growth in PCs was driven by a Microsoft Corp decision to quit supporting older software, a process that Whitman said was largely complete.
The high-margin printer business shrank by 5 per cent.
The company said last month it would split into two listed companies next year, separating its computer and printer businesses from its faster-growing corporate hardware and services operations, and eliminate another 5,000 jobs as part of its turnaround plan. "This separation was totally the right thing to do for this company," Whitman said Tuesday. "It is remarkable how it focuses the mind on overhead." HP shares fell 0.77 per cent after closing up 0.35 per cent at US$37.63 on the New York Stock Exchange.