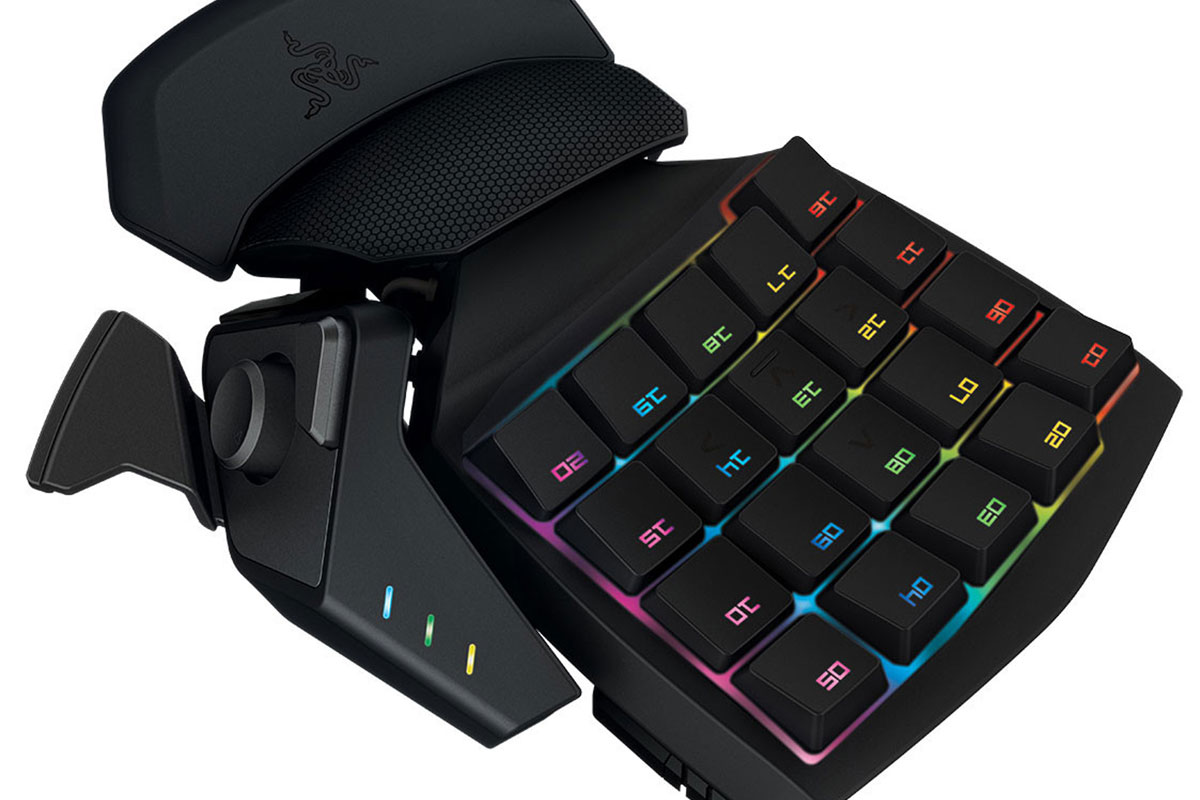 Gaming keypads are not made for the average gamer, who will probably be content with using just a regular keyboard.
The Razer Orbweaver Chroma is only for the most hardcore of gamers, who prize ergonomics and performance above everything else.
For that select group of people, the Orbweaver is probably the best option in the market now.
It is not perfect, but it is a significant upgrade from its younger brother, the Razer Tartarus, which comes with fewer keys and a less customisable shape.
I really like the adaptability of the keypad, which comes with a movable thumb pad that can fit different hand widths.
There is also a two-piece wrist rest that can be extended and tilted to fit with how high you want the arch of your hand to be when you play.
However, while the size of the keypad is probably great for most gamers, I found it a little too large for me, even at the smallest settings.
And I do not count myself as having particularly tiny hands.
I had difficulty reaching the button at the bottom of the thumb pad comfortably when my fingers were on the W, A, S and D (WASD) keys, and I found myself having to arch and move my hand in order to press it.
The 20 keys on the main keypad are optimally placed in four rows of five, and are positioned in line with one another instead of being staggered in a brick wall formation like on regular keyboards.
The configuration does make the keys easier to hit, but it takes some practice to get used to as it feels markedly different from a normal keyboard.
For example, with my fingers placed on WASD, the "1" key feels nearer than what I am used to, resulting in some missed presses.
The bottom row of switches, numbered 16 to 20, are also not the easiest to activate, as you need to curl your fingers inwards to hit them.
They also have a shorter travel distance.
The switches are all mechanical. The keypad uses Razer's proprietary switches, which feel like Cherry MX Blues with a similar 50g actuation force and clicky tactile feedback.
It claims to have a higher actuation point than regular switches, meaning that it picks up key presses faster. However, the difference felt so minute that I did not notice any change.
The Orbweaver is also the latest addition to Razer's Chroma family. This means the keys are backlit and can be set to one of 16.8 million colours, which I am a really big fan of.
TECH SPECS
PRICE: $239.90
KEY SWITCHES: Razer mechanical switches with 50g actuation force
NUMBER OF KEYS: 30, including 8-direction thumb pad
SIZE: Approximately 55mm (length), 154mm (width) and 202mm (height)
WEIGHT: Approximately 395g
RATING
FEATURES: 4/5
DESIGN: 4/5
PERFORMANCE: 4/5
VALUE FOR MONEY: 3/5
OVERALL: 4/5

This article was first published on October 28, 2015.
Get a copy of The Straits Times or go to straitstimes.com for more stories.