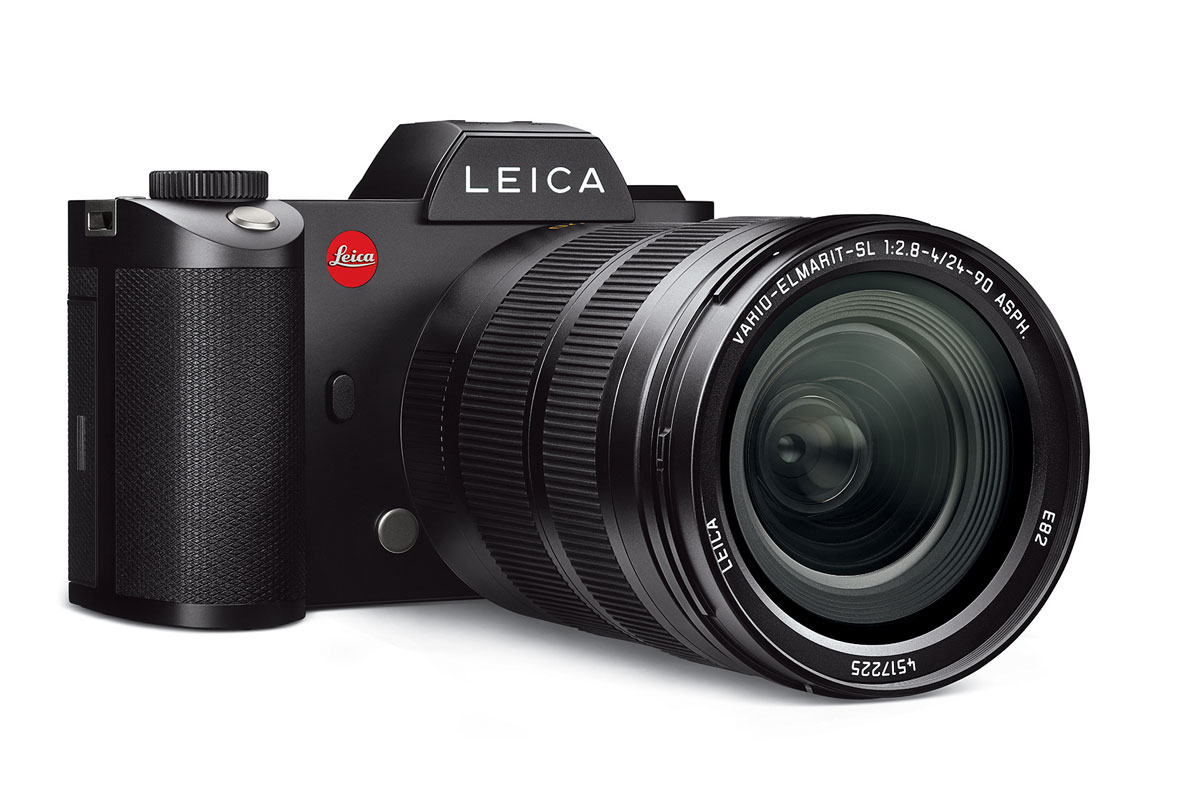 Leica, which many have called Apple of the camera industry, likes to buck the trend.
It has done so again with its latest object of desire, the Leica SL (Type 601) 24-megapixel, full-frame mirrorless camera.
One of the hallmarks of mirrorless cameras is their compactness. But the SL is as big and heavy as a high-end DSLR camera.
Yet, according to Mr Stefan Daniel, Leica Camera AG's director of photo product management, bulking up the camera was actually a "conscious decision".
The SL has to be big because Leica wants to fit it with features that professionals require, he told The Straits Times in a recent interview at Wetzlar in Germany, Leica's storied birthplace and current global headquarters.
Such features include a huge 4.4-million-dot electronic viewfinder. The SL's fast autofocusing and image-stabilising features also require ample space in the body, according to Mr Daniel. Then, there is that big 1,860mAh battery.
The need to cater to professional photographers stem from the heritage that the SL is succeeding.
"From a historical perspective, the new SL is the replacement for the R system," said Leica Camera chairman Andreas Kaufmann. He was referring to Leica's long-discontinued R series of professional SLR system cameras. The last R series model was the R9.
Leica Camera CEO Oliver Kaltner said: "DSLR technology is pretty much fading out, and mirrorless is the new upcoming technology."
In addition, there was a void between the M series (full-frame rangefinder) and S series (medium-format DSLR) in Leica's camera portfolio. The new SL series fills that gap.
"We tried to have a product in each segment of our portfolio," said Mr Kaltner.
He felt the SL will cater to not only professional photographers, but also serious amateurs.
To ensure that current Leica camera users are not left out, Mr Kaltner said Leica made sure that all current Leica lenses can be used with the SL. All Leica T series lenses can be used with the SL without an adapter. The Leica S, M and R series lenses and other third-party lenses can be mounted on the SL with the right adapters.
"Leica is all about sustainable products. Whenever you purchase a Leica camera, you can have fun using it over a long period of time," said Mr Kaltner.
The Leica SL (Type 601) will be available on Nov 16 for $11,000 (body only), with the Leica Vario- Elmarit-SL 24-90mm f/2.8-4.0 ASPH lens ($6,850) going on sale at the same time.

This article was first published on October 28, 2015.
Get a copy of The Straits Times or go to straitstimes.com for more stories.