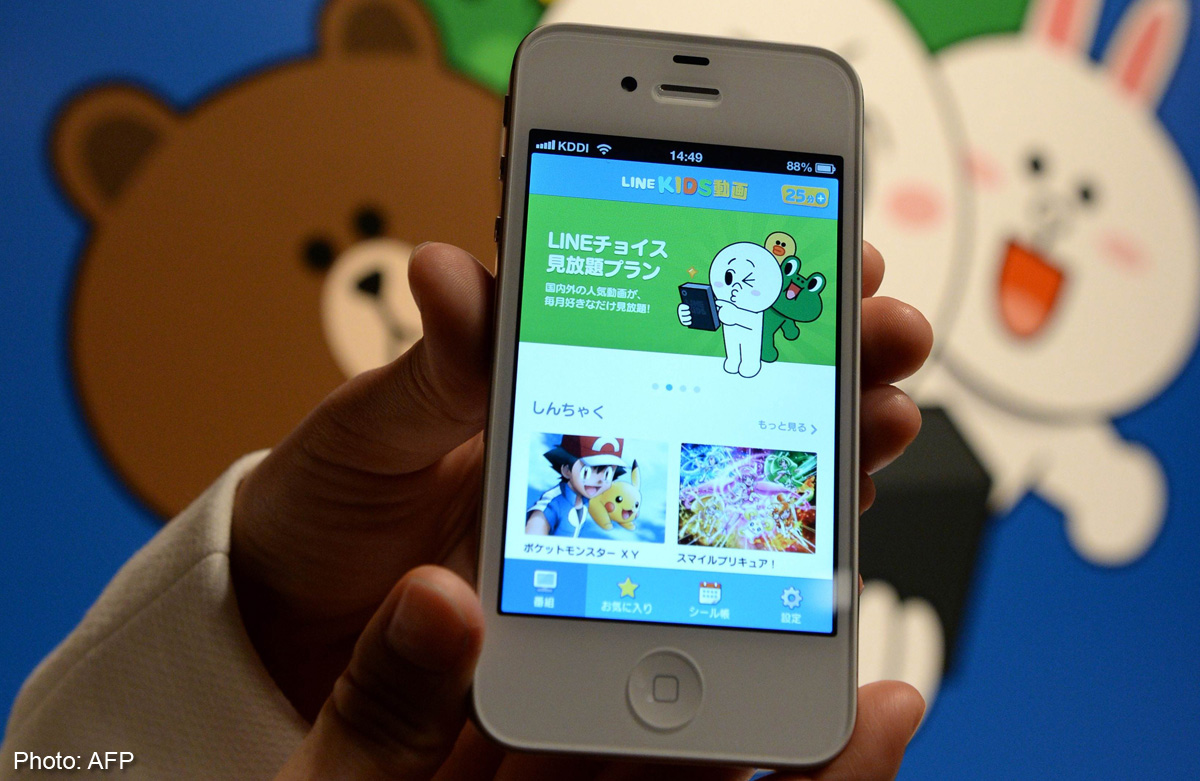 LINE, a Tokyo-based mobile messaging service that has grown popular here, has urged users to change their passwords regularly after a number of them fell victim to a phishing scam.
Last month alone, 15 reports of such cases - with victims losing from S$200 to S$3,000 after being tricked into buying gift cards for their friends - were lodged with the police.
A spokesman for Line said these tricksters logged into some accounts because users have the same log-in details for various applications. In other words, "personal information retrieved from other weakly protected sources may be misused on Line for unauthorised access".
The conmen would sign on and impersonate the user and ask someone in the user's friends list for iTunes gift cards.
After giving an assurance that they would pay for the card later, they would persuade the friend to take a picture of the redemption code for the gift card and send it through over Line.
"Thinking that the requests were indeed made by the victim, whose account was compromised, the unsuspecting friends would comply," said the police.
By the time the ruse was discovered, the gift cards had been fully redeemed by the culprits.
Also, victims were unable to access their accounts, as log-in details had been changed.
One victim, who wanted to be known only as William, said his sister received a message from someone using his account, who asked for 10 iTunes cards.
"This even though I had already uninstalled the app a year ago," he said. "I had to go online to delete the account."
Another victim, who wanted to be known only as Mr Lau, said he answered what he thought was a friend's call for help on Line last month but instead was cheated of S$550. "My friend was in China at that time so I thought that he was talking to me on Line, which he usually does not, because some apps are blocked," he said. "I also agreed to help him because he is not very tech-savvy and it seemed like a genuine request."
Mr Lau later discovered that it was a ruse when this "friend" said he was in Bangkok. He made a police report that very day. Such scams are riding on the popularity surrounding mobile messaging apps, said experts.
WhatsApp, a popular messaging service, has more than 450 million active users each month, while Chinese-based WeChat has 355 million. Line, a more recent entrant to the business, has about 430 million users internationally.
Line did not reveal the number of users in Singapore but said that the local audience is "consistently growing".
Mr Clement Teo, a senior analyst with Forrester Research, said it is safer to use services that are linked to mobile numbers so "even if you lose your phone, you can lock it remotely".
The police are also looking into 27 phishing scams amounting to S$33,000, which were reported between January and May this year.
In those cases conmen posed as online payment giant PayPal and Citibank to trick online sellers with fake e-mail notifications.
The police advise users to alert the account holder directly when they receive unusual messages.
Investigations into the 15 cases linked to Line are ongoing.

This article was first published on August 9, 2014.
Get a copy of The Straits Times or go to straitstimes.com for more stories.