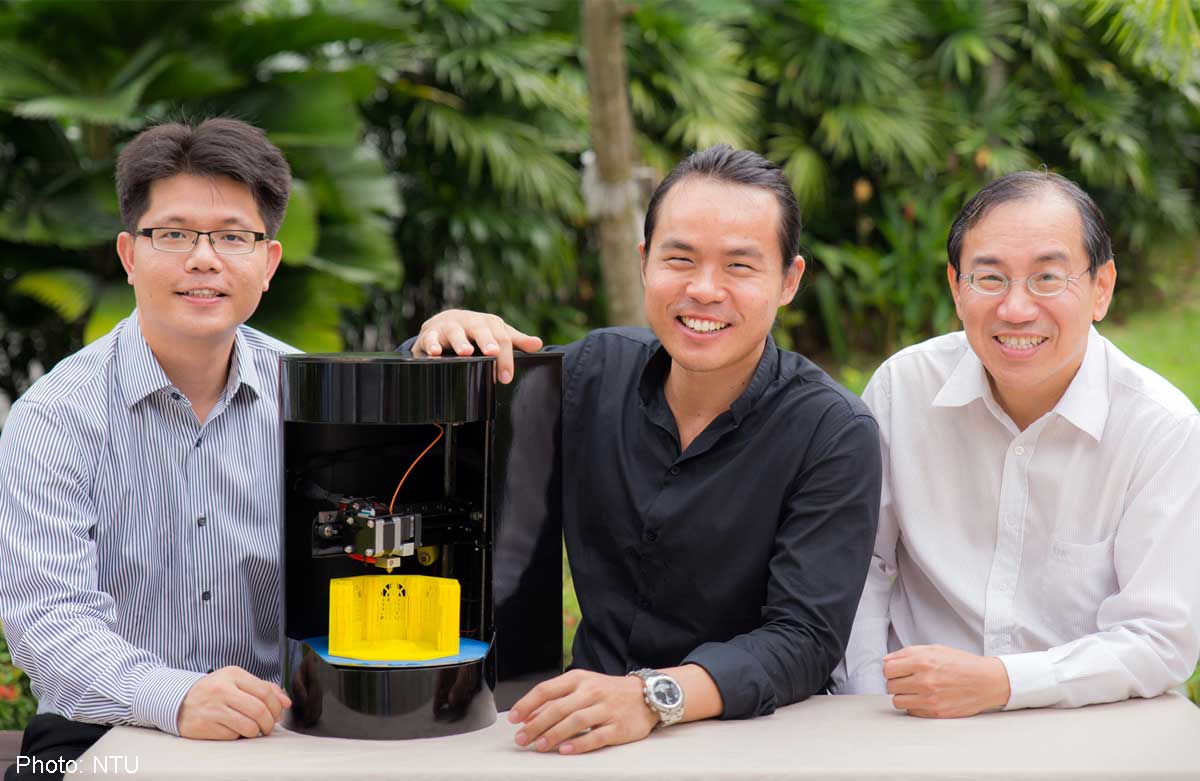 SINGAPORE - It looks like a coffee machine, but it won't give you a cuppa. Instead, it can scan your coffee mug and give you a replica.
The device is Singapore's first 3D printer and scanner combination. It has been launched by the Blacksmith Group, a Nanyang Technological University (NTU) start-up. The machine is called the Blacksmith Genesis, and can print an item up to the size of a large tissue box.
It is the brainchild of NTU engineering graduate Dr Alex Pui Tze Sian and Blacksmith Group CEO Fang Kok Boon, mentored by Professor Chua Chee Kai, Director of NTU's Additive Manufacturing Centre.
Users of the device will not have to apply complicated 3D design software to create a model for printing. They can simply scan existing items, edit the digital scan on a computer if necessary, and print it out in 3D.
Unlike other commercial 3D printers, the Blacksmith Genesis uses a rotary platform for printing and scanning.
Blacksmith hopes to raise S$100,000 through crowdfunding to manufacture the Genesis printers.
Early models will be available for as little as S$1,500.

This article was first published on August 13, 2014.
Get The New Paper for more stories.