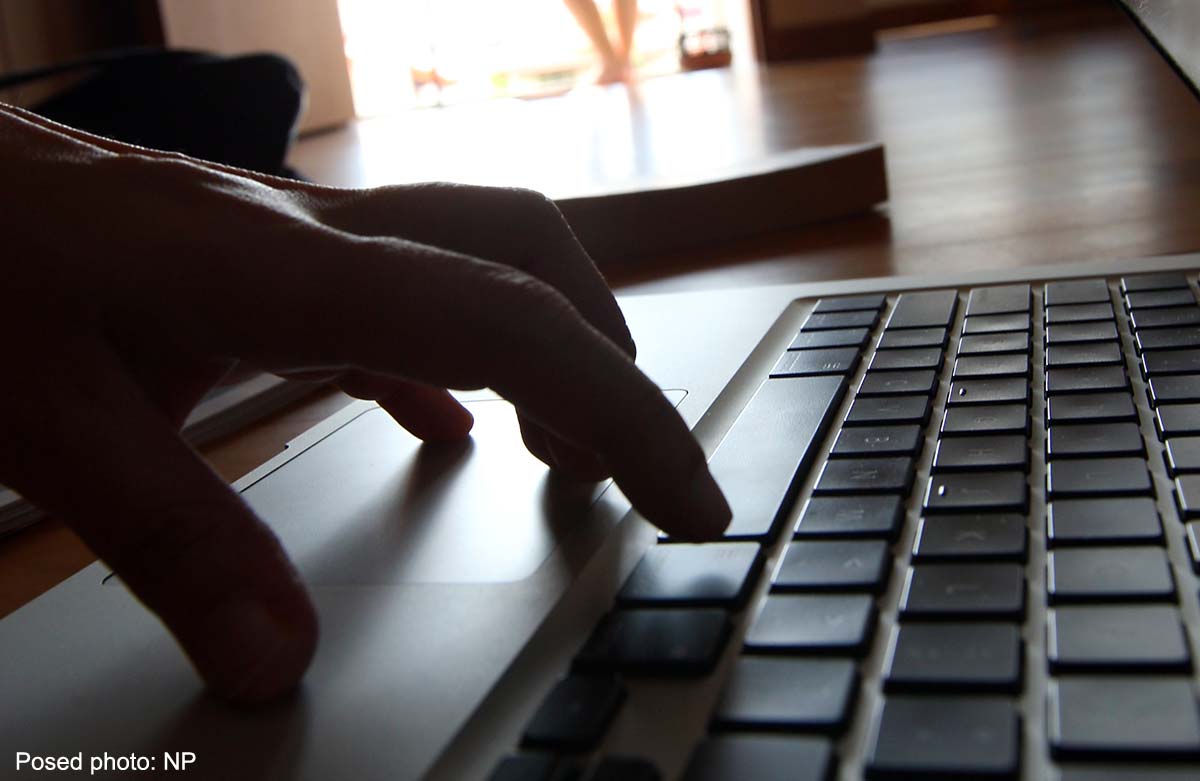 WUHAN, CHINA - Illegally deleting online posts for clients wanting to prevent the spread of their scandalous news or avert police investigations has helped one young man in central China earn 7.8 million yuan (S$1.7 million) in four years, the local media reported.
The syndicate, headed by the 26-year-old surnamed Yu, was busted recently in Qichun county of Hubei province following tip-offs to police, reported the Legal Daily.
Evidence seized shows that the group is part of a much larger illegal post-deleting network involving at least 2,000 people across the country, and with earnings exceeding 50 million yuan, said the newspaper.
Some of the suspects arrested with Yu disclosed that in their business, the charge for deleting a post depends on the type of website one is required to access.
"For small websites, the charge is between 100 and 1,000 yuan per deletion. For well-known ones, it's between 2,000 and 4,000 yuan," one suspect said.
They also revealed that there are three different roles in the trade: One to seek out clients; one to track down the administrators of websites which carry the targeted posts; and one to execute the deletion, who is usually the website administrator.
Yu, a college graduate interested in computers, is a more sophisticated "deleter" as he possesses hacking skills and could make intrusions into websites on his own, said the Legal Daily.
According to the newspaper, Yu, who started deleting posts for a fee in 2011, has earned more than 7 million yuan from the job, which enabled him to own a Mercedes and a mansion.
One suspect said there are tens of thousands of paid post "deleters" in China, among them students, teachers, doctors, civil servants and even policemen.
From the materials seized, the police found what Yu's group had deleted were mainly reports on the scandalous affairs of government officials, such as keeping of mistresses and suspicious ownership of luxurious properties.
"Whenever there was a surge of online reports on corruption, such as after a Communist Party congress, our business would surge too," said Li, one of Yu's men.
"We would then have to work till the wee hours," he added.
A document the police found revealed that one county party secretary paid 38,000 yuan to have 52 posts deleted.
Other clients included companies, especially listed ones, which were jittery about reports that could ruin their reputation, and celebrities wanting to protect their privacy or image.
According to Li, some "deleters" would ensure a steady income by posting "tainting" reports on the sly and then offering their deletion service.
In September 2013, China's highest court and procuratorate issued judicial interpretation stating that deleting online posts for a fee is an illegal business chargeable in court.

Get MyPaper for more stories.