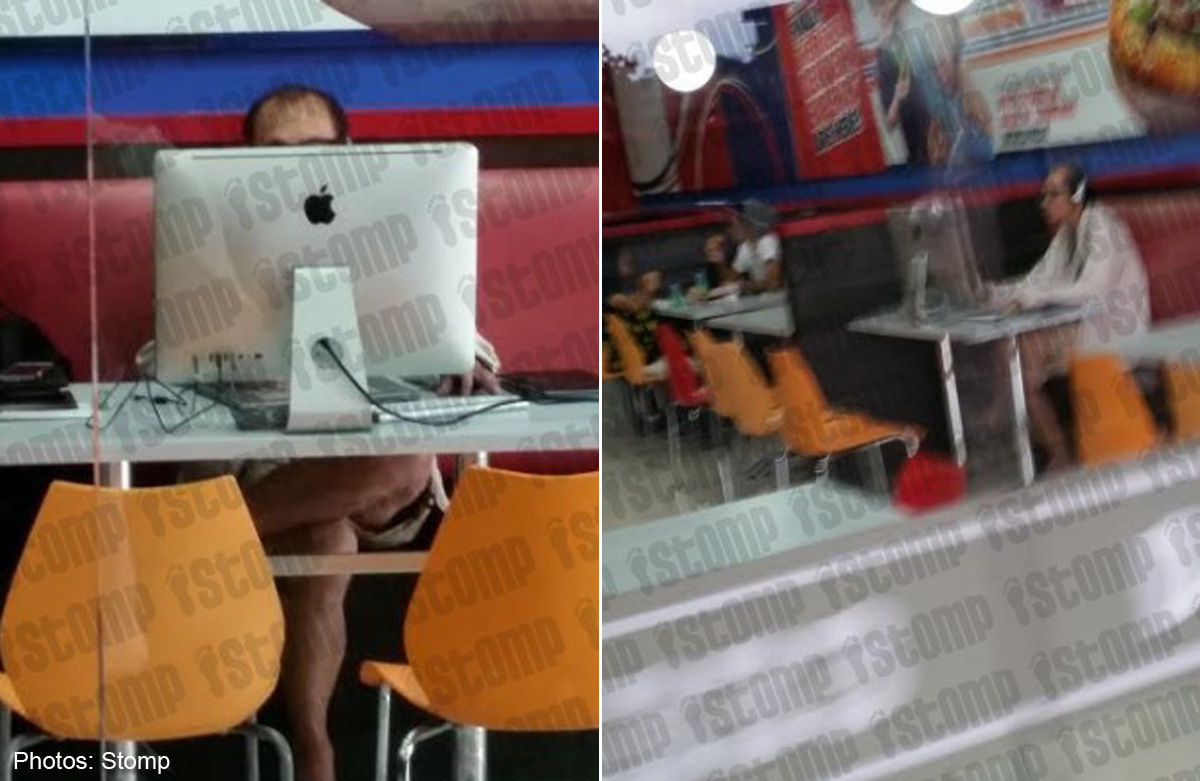 SINGAPORE - It is common these days to see people glued to their gadgets such as laptops, tablets and smartphones at fast food joints. How can you join the crowd if you don't have a laptop but still want to work in air-conditioned comfort with easy access to food?
Well, nothing is stopping you from bringing your desktop computer to the restaurant - like what this man did in a Domino's Pizza restaurant on Tuesday afternoon.
A contributor to citizen journalism website Stomp said that the man was oblivious to all the curious stares directed at him by other customers.
The iMac appeared to be the 21.5-inch variant, which weighs about 5.5kg.
It does not appear to be too heavy if you consider that some gaming laptops sport very similar specifications. Dell's Alienware 18 laptop sports an 18.4-inch screen and starts at 5.4kg.
The man is also not the first to have helped Apple promote the "portable" feature of the iMac - the "trend" started five years ago in the United States when a gentleman brought his desktop to a cafe.
In an interview with Gizmodo in January the following year, the "Panera Bread iMac Man" said he took his iMac to the fast food joint to use its Internet connection, as he did not have one at home.
Apple also has a 27-inch iMac, which weighs in at 9.5kg. We don't think it will be as "portable", but don't let that stop you.
sinsh@sph.com.sg