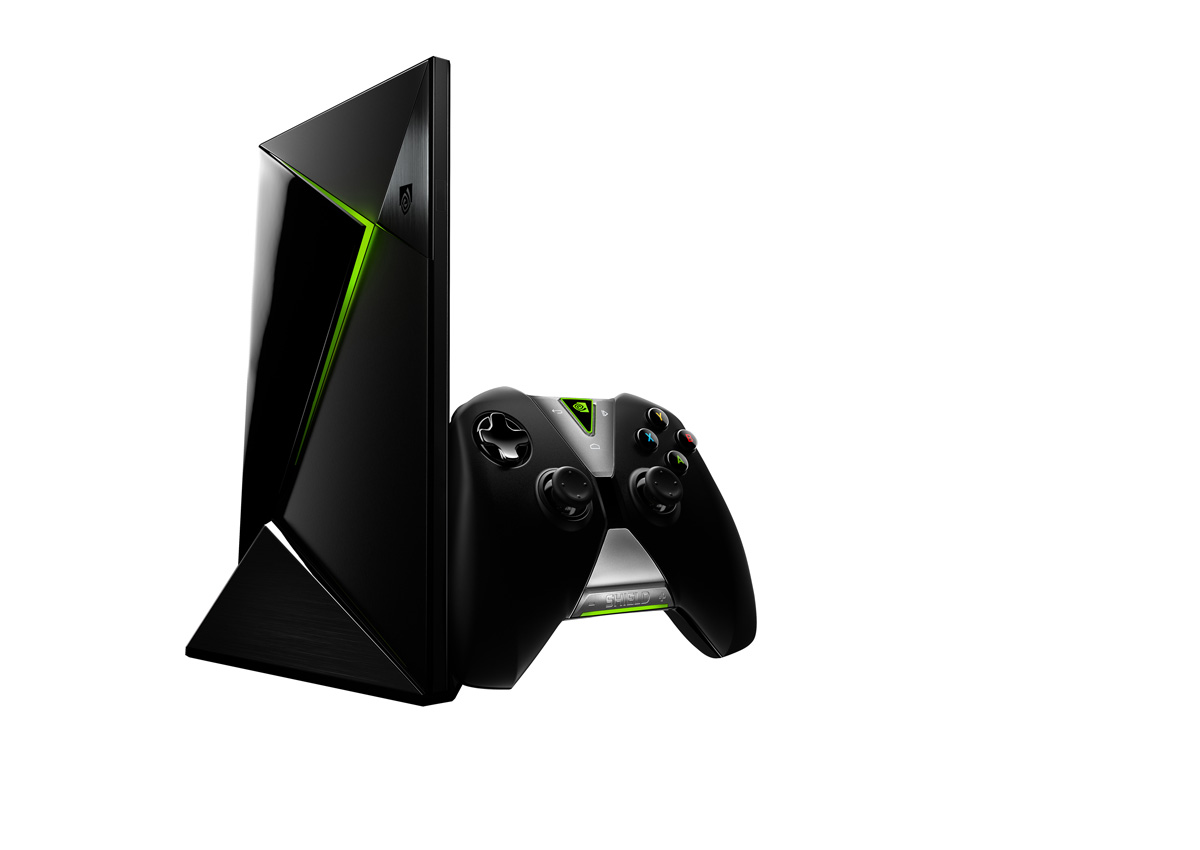 The Nvidia Shield Android TV is closer to being a full-fledged game console than a media streamer.
For one thing, the Shield, like the Apple TV, can run games that have been optimised for the big screen. Nvidia even bundles a game controller with the Shield, in addition to the usual remote control.
The Shield is powered by Android TV. Designed for TV sets, this Android variant has large, readable tiles instead of app icons. The interface works well with both the remote and the game controller.
But Android TV's coolest feature is its voice search and voice commands. Simply press the voice button on the controller and say your query aloud to search across supported apps, including YouTube, Google Play and Hulu. The device also understands several voice commands. For instance, you can launch an app with your voice.
Another cool feature of Android TV is the recommendations row that shows up at the top of the home screen. Based on your viewing habits, Android TV will recommend videos, apps and other content. It is useful when searching for more relevant content to consume, though some of the recommendations miss the mark.
Because it runs Android, you can install TV-optimised apps ranging from video-streaming services to weather apps from the Google Play Store app on the Shield. But the library of apps for the Shield is significantly smaller than the Google Play Store for mobile devices.
Still, I counted around 130 Android TV games. Nvidia also offers a curated collection of games on its Shield Hub digital store. They include classic titles such as the Half-Life series and Doom 3.
A notable Shield game that showcases the gaming prowess of the device is Metal Gear Rising: Revengeance, which, just two years ago, was released for the Sony PlayStation 3.
The Shield can also stream PC games running from a computer over the home network, so you can play your PC game on the big screen. Nvidia says there are over 200 supported games, though the PC must have a compatible Nvidia graphics card.
Besides its gaming capabilities, the Shield, like Roku 4, can stream 4K videos from Netflix. The device probably has the best hardware out of the media streamers in this roundup, with a powerful chip, a speedy Gigabit Ethernet connection, USB 3.0 ports and HDMI 2.0 port.
Nvidia offers a 500GB version of the Shield, up from the 16GB on the standard version. Storage can be expanded using a microSD card.
The Nvidia Shield is not available locally, but you can get it from online retailers such as Amazon.
As my primary media streamer for almost half a year, the Shield is as capable as a last-generation game console.
Android TV could do with more TV-optimised apps, but that is down to the developers.
For its part, Nvidia has been updating the Shield regularly - the company announced an upcoming Android 6.0 software upgrade earlier this month.
• The Shield aspires to be more than a media streamer. It largely succeeds, though at a higher price than its rivals.
TECH SPECS
PRICE: US$200 (S$286)
INTERFACES: Gigabit Ethernet, 2 x USB 3.0, HDMI 2.0, micro-USB 2.0, microSD slot, IR receiver
STORAGE: 16GB
WIRELESS: Wi-Fi 802.11ac 2x2, Bluetooth 4.1
WEIGHT: 654g
RATING
FEATURES: 5/5
DESIGN: 4/5
PERFORMANCE: 4/5
VALUE FOR MONEY: 3/5
OVERALL: 4 /5

This article was first published on Jan 27, 2016.
Get a copy of The Straits Times or go to straitstimes.com for more stories.