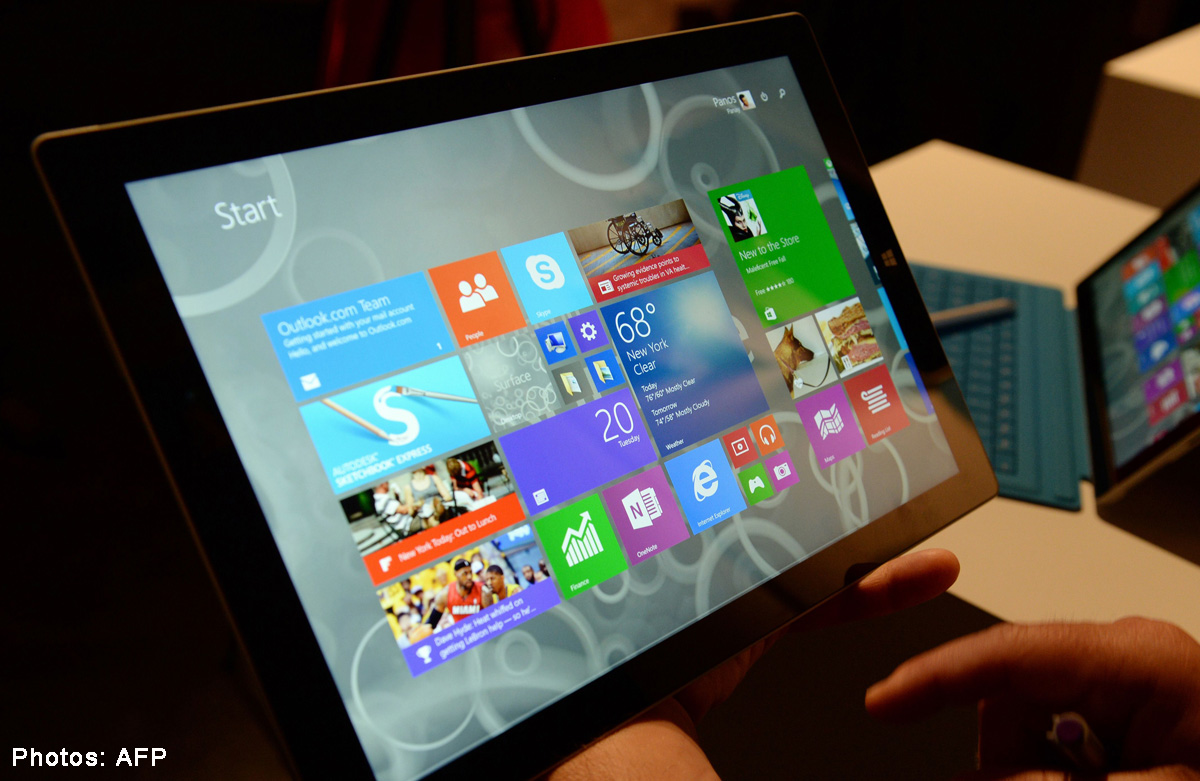 SINGAPORE - Consumers and small businesses should be wary of unintentionally purchasing and using counterfeit software, Microsoft said in an advisory on Tuesday (Nov 18). 
This comes after a raid of a computer vendor located at Kembangan Plaza on Monday by the Intellectual Property Rights Branch (IPRB) of the Singapore Police Force.
During the raid, the authorities seized 43 units of laptops installed with suspected counterfeit copies of Windows 7 Pro and Office Enterprise 2007 and affixed with fake Certificates of Authenticity. 
The total commercial value of the seized goods is estimated at $80,000. The Lenovo, Dell and HP laptops seized are believed to be originally pre-installed with only DOS operating systems.
Microsoft was alerted to the situation by a computer vendor when their customer demanded a refund of a genuine copy of software he had bought because he claimed the same software was sold by the raided vendor at a lower price.
It is understood that the raided company advertised the sale of unauthorised "Microsoft license keys" and claimed they were genuine. Customers could also purchase branded computers and laptops bundled with counterfeit software at highly discounted prices via an online store. 
"(Counterfeit) software could expose computers to spyware, malware and viruses that can lead to identity theft, loss of personal data, and unexpected system failures," said Microsoft Digital Crimes Unit's Corporate Attorney Jonathan Selvasegaram. 
"This has dangerous repercussions, especially for businesses where operational disruptions caused by malware and viruses could potentially lead to heavy financial losses for them," he added.
Honest computer vendors are also put to a disadvantage as they are unable to compete with dealers offering counterfeit software that are often lower in cost. 
Mr Roland Chan, senior director for Compliance Programmes in Asia-Pacific at BSA, said: "Most people do not know what is installed on their systems, and that needs to change...Consumers and business should actively take steps to prevent the potential risks at hand and to protect themselves from unwanted exposure to potential loss of privacy and data."
To find out how to verify the origin of Microsoft products, consumers can visit http://www.microsoft.com/en-us/howtotell/default.aspx . 
maryanns@sph.com.sg