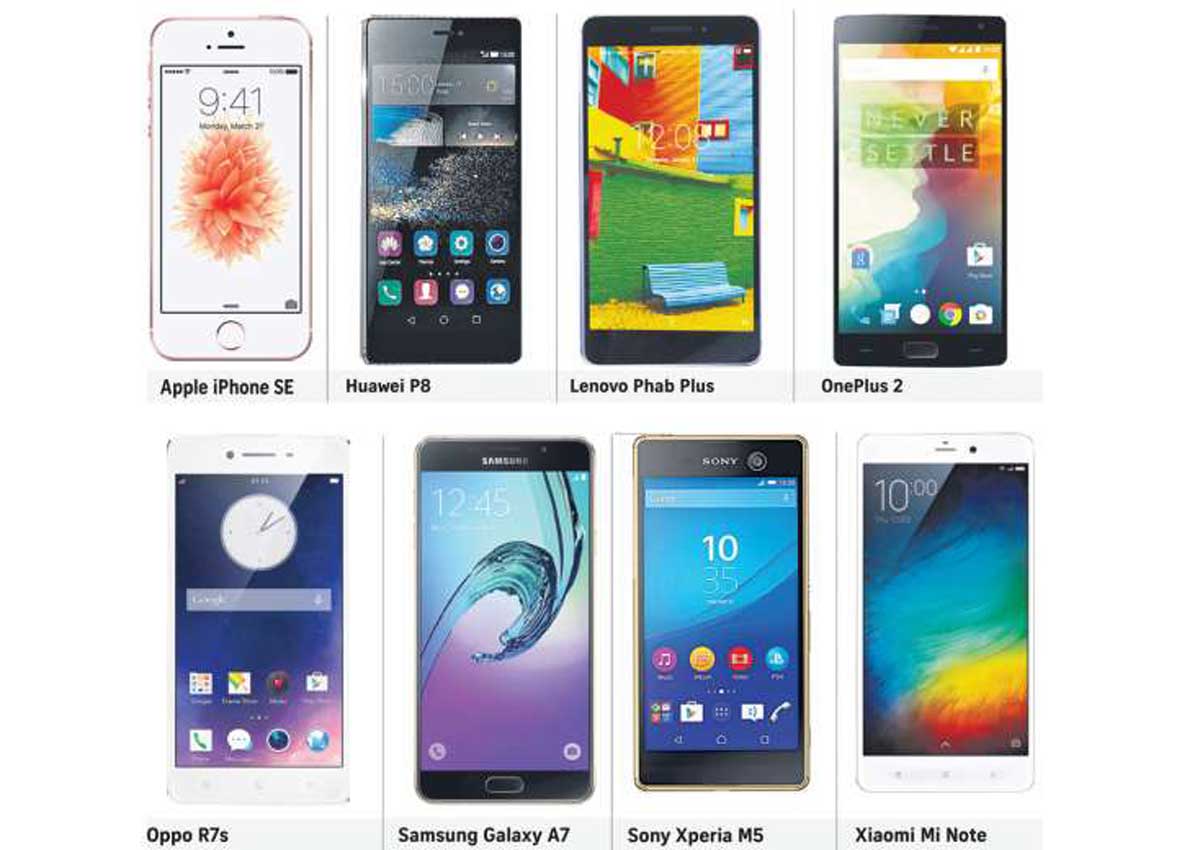 Mid-range phones are rising in popularity as more people avoid getting locked into two-year telco contracts with their phone upgrades.
As these phones offer features close to those of premium models but do not break the bank when purchased without a telco subsidy, they fuel the rising sales of handsets sold without a line, said market research firm IDC Asia-Pacific.
According to IDC, more than one-third of all smartphones - 1.5 million units - sold here were sold by retailers including neighbourhood phone shops and e-tailers instead of telcos last year.
Mid-range models priced below US$400 - or between $500 and $700 after local taxes and retail mark-ups - made up close to half of such smartphone sales last year.
Retailers do not sell line subscriptions with the handsets, so these are not subsidised by the telcos.
The proportion and number of handsets sold by retailers have been rising steadily since 2013, when it stood at 1.1 million.
"With these cheaper phones that offer pretty good features, people don't feel the need to lock themselves into a two-year telco contract," said Ms Kiranjeet Kaur, research manager at market research firm IDC Asia-Pacific.
Buying flagship models such as the iPhone 6s or Samsung Galaxy S7 without telco subsidies will set you back by about $1,000.
So the sweet spot lies in the mid-range variants of flagships by Samsung and Sony, as well as phones from Huawei, Lenovo, Oppo, OnePlus and Xiaomi.
Apple, too, tried to enter the midrange market with the iPhone 5c in 2013. At $848, however, it was priced at too high a premium. It is trying again with the iPhone SE, launched last week, at $658 here.
Mid-range phones tend to compromise on processor speed or display, but the difference is almost negligible for daily use unless one pushes the phone to the limit.
For instance, such phones may use a central processing unit chip from the Qualcomm Snapdragon 600 series instead of the higher-end Snapdragon 800 series. Even so, Apple, for one, has fitted its iPhone SE with the high-end Apple A9 chip.
Their displays may also be in full HD rather than quad HD, which means fewer pixels and slightly less sharp picture quality.
However, the difference is generally unnoticeable at small, mobile phone display sizes.
These phones may not be as buttery-smooth or snappy as flagship models, but are more than sufficient for users to surf the Web, stream videos on YouTube, or play non-graphic intensive games.
Church worker Dominic Nalpon, 27, who uses a OnePlus 2, said: "I don't feel like I'm missing out on anything by using a mid-range phone. I paid $600 for it, and it feels premium in terms of hardware and aesthetics."
In this round-up of mid-range phones, we select models that have been earlier reviewed in The Straits Times Digital, that give the most value in terms of performance and useability.
How we picked the smartphones
To arrive at this list of mid-range smartphones, we considered both their hardware specs and their pricing.
Specs: In terms of hardware, mid-range phones are typically a notch below the flagship models.
For instance, they use mid-tier mobile processors such as the Qualcomm Snapdragon 600 series over the 800 series, and have a Full-HD display instead of a Quad-HD screen.
Cost: We limited our selection to smartphones that cost between $500 and $700, without a contract, as most mid-range models fall in this price bracket.
In contrast, flagship smartphones typically cost over $900 without a contract, while budget models range from $100 to $300.

This article was first published on April 6, 2016.
Get a copy of The Straits Times or go to straitstimes.com for more stories.