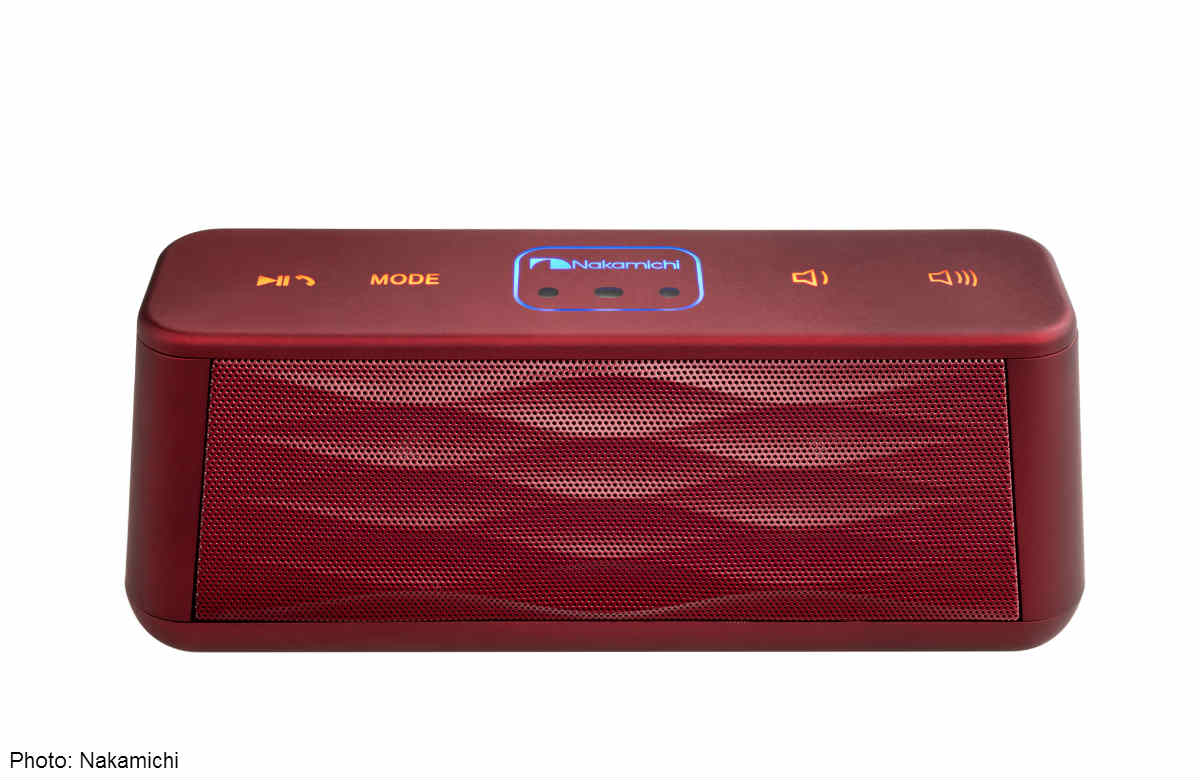 If having a hands-free speaker in the car so you can answer calls while driving sounds like a good idea to you, consider the Nakamichi NBS8.
When a call comes in, the device reads out the phone number of the caller. You can keep your eyes on the road and your hands on the wheel whether you choose to answer the call or ignore it.
The NBS8 offers gesture control so if you want to switch between apps and music playback or a game, just move your hand across the sensor on the top of the speaker.
Swipe to the right to skip to the next song; to the left, to return to the previous track.
The volume, call answer and music playback buttons are located beside the sensor.
The audio port, micro-USB port and power switch are on the back.
While the design is decent, the sound quality is not what you would expect of a Nakamichi. Tracks sounded hollow in playback and lacked a prominent bass.
TECH SPECS
Price: $169
Additional features: Gesture control, hands-free calling
RATING
Features: 3/5
Performance: 2/5
Value: 4/5
Overall: 3/5

This article was first published on July 16, 2014.
Get a copy of Digital Life, The Straits Times or go to straitstimes.com for more stories.
MORE SPEAKER REVIEWS