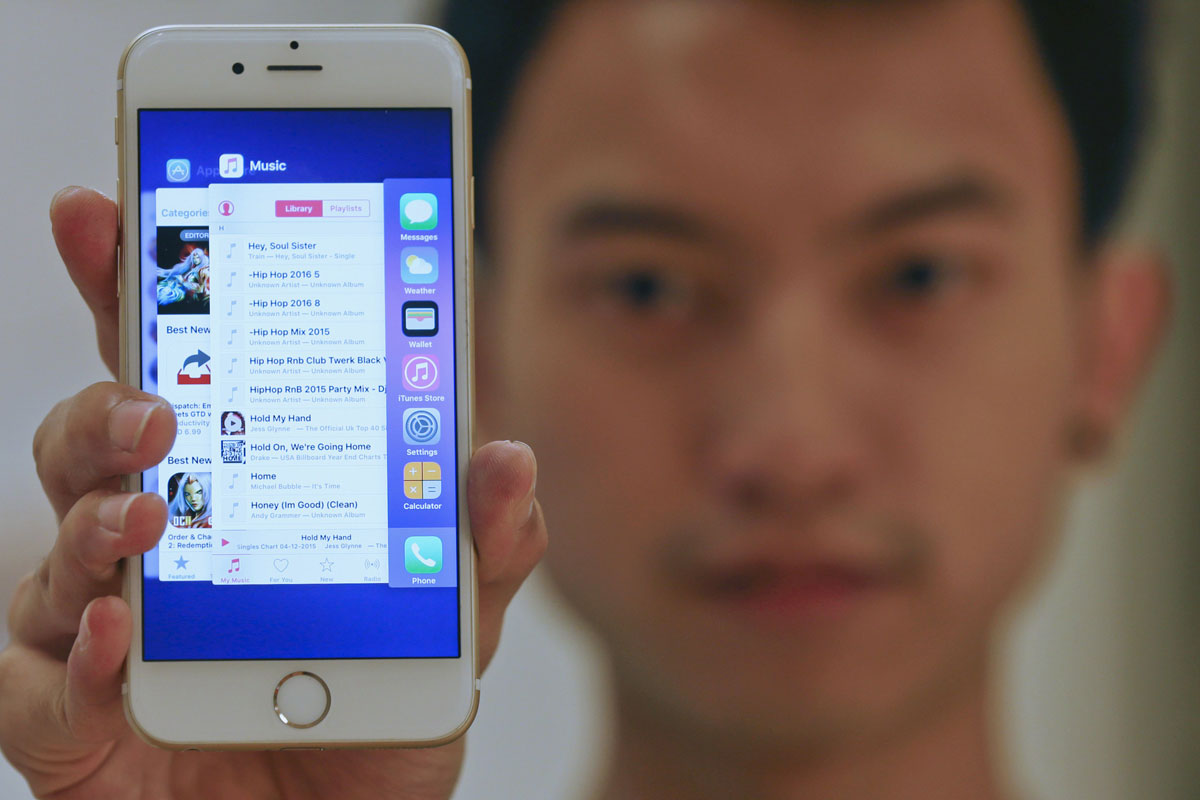 Apple's new mobile operating system iOS 9 became available for download last week. It is a free upgrade for iOS devices dating back to iPhone 4s, iPad 2 and the fifth-generation iPod touch.
The update comes in a much smaller package this time, taking up only 1.3GB of your device's free space, instead of iOS 8's 4.6GB - great for those using 16GB iPhones.
My advice is to always upgrade using iTunes on a computer via a lightning cable, so that if the download fails on iTunes, your iPhone or iPad will not be affected.
In terms of interface design, iOS 9 will look familiar to iOS device users. Among key differences from iOS 8 is the display font type. It uses the new San Francisco font instead of the old Helvetica font. The new font makes reading much easier.
Another difference is the addition of a new search screen that you can access by swiping from left to right. It is populated with apps and contacts you frequently use. However, the contacts listed there applies only to iMessages.
The voice-recognition virtual assistant Siri is now smarter. For instance, you can ask it to find photos that you have taken on a particular date or location. It can also find keywords in Mail or Notes.
You can even ask Siri for transit directions, which it will do by using Apple Maps. Unfortunately, Singapore is not one of the 30 cities with public transit directions for Apple Maps.
Another cool addition is the Battery option in settings. It lets you see which apps are draining your battery, so you know which one to quit. It also allows you to enable Low Power Mode to cut power consumption, by turning off or reducing mail fetch, background app refresh and automatic downloads.
The Notes app is more useful now too. It lets you add photos, create a checklist and sketch a drawing.
There are better multitasking options in iOS 9 for iPad models from iPad Air and above, as well as iPad mini 2 and above.
The Slide Over feature lets you open a second app without exiting the app you are in, by swiping left on the right of the display. The Picture-in-Picture feature allows videos to continue playing in a smaller adjustable window when you move to another app.
Those who are using iPad Air 2 or iPad mini 4 can use the Split View feature that runs two apps side by side. This is done by selecting apps available from the Slide Over panel. You can also adjust the size of the two apps to your liking. But the multitasking features work only with supported apps, which are currently mostly Apple's native apps.
So should you upgrade? I think you should, despite news about unsuccessful upgrades experienced by some. The cleaner looks and new features are worth the effort.

This article was first published on September 25, 2015.
Get a copy of The Straits Times or go to straitstimes.com for more stories.