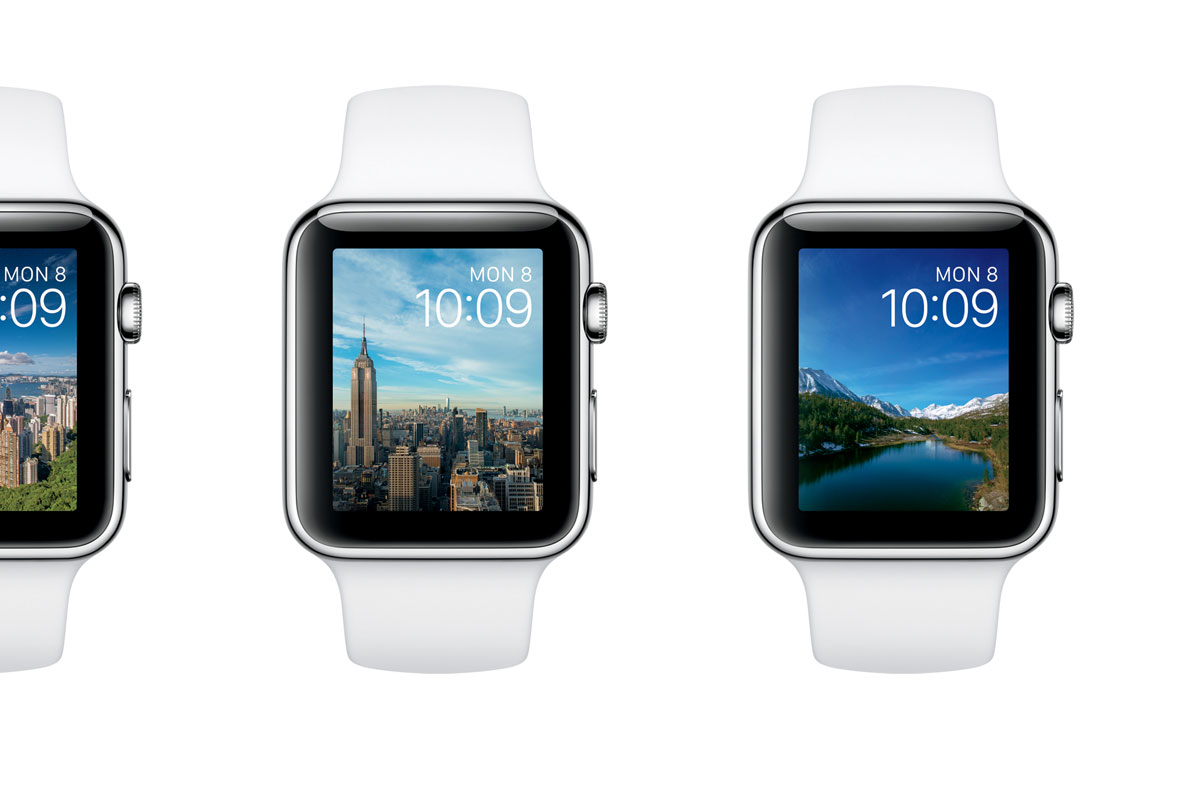 The latest Apple Watch operating system - watchOS 2 - brings with it many new improvements.
Among my favourites are its ability to create multiple Friends screens of 12 contacts each (instead of the current one), use multiple colours for sketching drawings to send to your friends, and reply to e-mail messages straight from the watch.
Another notable feature is Activation Lock. This requires you to enter your Apple iCloud ID and password during its initial setup. The watch will then be tied to your account, so no one can use your watch or wipe out its data if you were to lose it.
There are new watch faces with watchOS 2. The Time-lapse watch faces display city landscapes in time-lapse videos. When you wake up the display, it will show a short animation of the cityscape that corresponds to the time.
The Photo and Photo Album watch faces - which I prefer over Time-lapse ones - show your favourite pictures. You can use only one photo with the Photo watch face, while a collection of photos will appear randomly with the Photo Album watch face.
You can also use photos captured by the Live Photos feature of the latest iPhone 6s and iPhone 6s Plus. They will appear as animation when you wake up the display.
Time Travel is another useful feature. It lets you view information associated with the future or past (for up to 36 hours) quickly, by rotating the Digital Crown. For instance, turn the crown clockwise to see upcoming appointments, and anti-clockwise to see past events.
With the new OS, the Apple Watch turns into a miniature bedside clock when the new Nightstand mode is enabled.
When placed on its side and connected to a charger, it will display the time, date, alarm and battery percentage whenever you touch the screen, side button, or Digital Crown. If you set an alarm, you can use the side button to turn it off, or use Digital Crown to snooze it.
NEW WATCH COLOURS
The watchOS 2 is not the only thing new about the Apple Watch. The entry-level Apple Watch Sport recently gained two colours - gold and rose-gold, on top of the black and silver models.
I tested the watchOS 2 with the 42mm rose gold model, which looks exactly like any Apple Watch, except for the metallic pink shade. This new finish drew admiring looks from my female colleagues, but not from the men.
Still, the smooth aluminium rose gold finish exudes a more premium feel than its silver or black counterparts. I can see this watch as a great companion to the new rose gold iPhone 6s and 6s Plus.
TECH SPECS
PRICE: From $518CASE MATERIAL: Anodised aluminiumCONNECTIVITY: BluetoothWEIGHT: 58g
RATING
FEATURES: 4/5DESIGN: 5/5PERFORMANCE: 4/5BATTERY LIFE: 3/5VALUE FOR MONEY: 4/5
OVERALL: 4/5
Verdict: With the rose gold and gold models, Apple has widened the smart- watch's appeal to more people. With watchOS 2, there are more practical functions and added value. But I am still waiting to create a real custom watch face on Apple Watch.
This article was first published on September 25, 2015. Get a copy of The Straits Times or go to straitstimes.com for more stories.