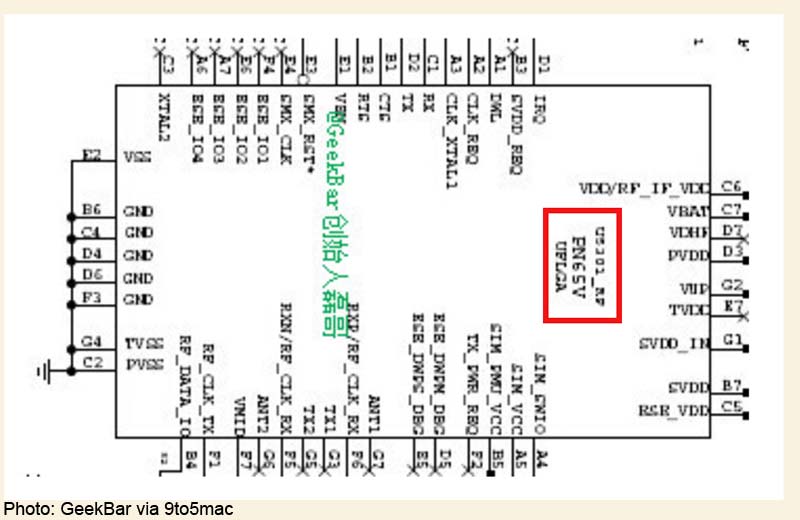 Every year, there are rumours that Apple will add Near Field Communication (NFC) technology to the iPhone.
Apparently, 2014 isn't any different, with a new leaked wiring schematic from Chinese repair firm, GeekBar, indicating the presence of an NXP PN65V NFC chip on Apple's upcoming iPhone 6.
The schematic clearly shows the 'PN65V' model number, which correlates to an NFC chip made by NXP Corp. NXP Corp already has a working relationship with Apple, manufacturing the M7 co-processor found in the iPhone 5s.
NFC is a technology that allows you to share information or perform an action by simply tapping your phone against another compatible device or sensor. It's most commonly used for making payments with your phone or for sharing photos or contacts with another phone by tapping the two devices together. 
It's worth noting that there isn't anything on the schematic that actually references Apple or the iPhone 6 specifically, so this could belong to a totally unrelated product. Having said that, Apple has been rumored to be working on a mobile payments system for a while, so there could still be some truth to this rumour.
Source: 9to5mac

Visit Hardware Zone for more stories.