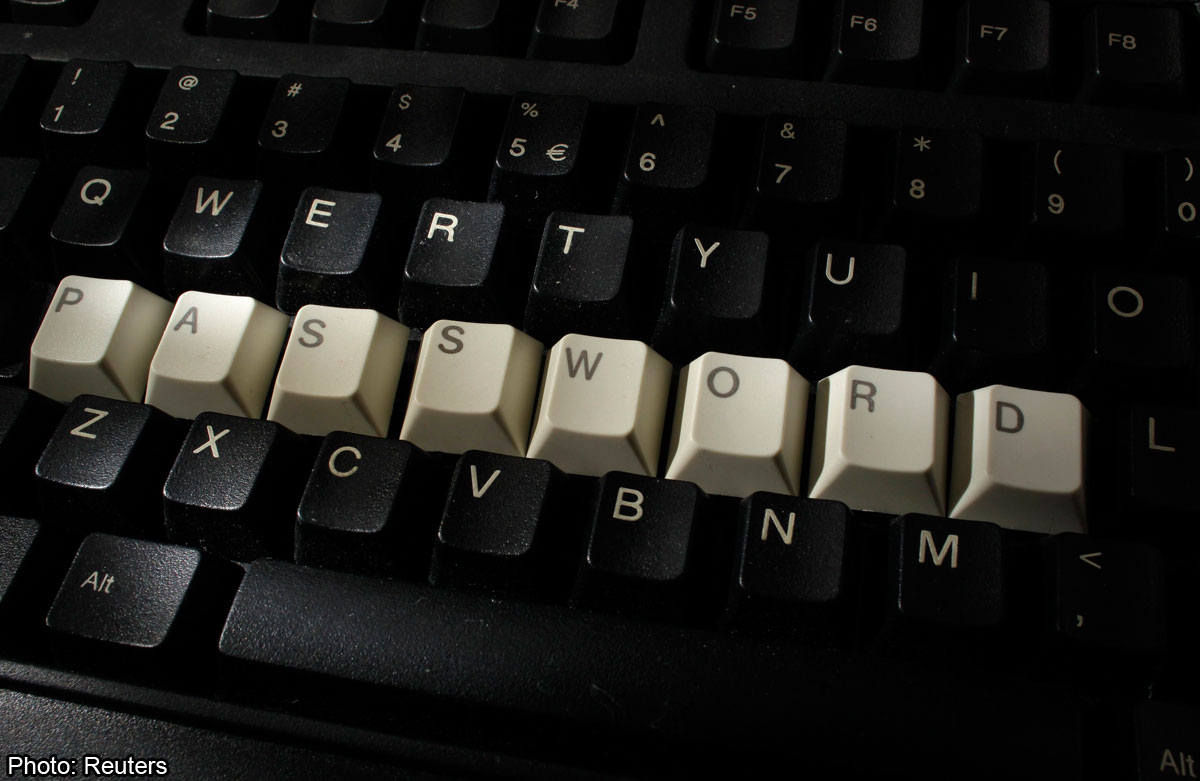 Managing passwords is becoming a real pain. In the past, I used two main passwords for the majority of my online accounts. One was for the non-sensitive types where losing control of them would not pose a big problem. The other was for the accounts I needed to be more careful about.
However, I had separate passwords for highly sensitive accounts, such as online banking, and my main e-mail accounts.
Of late, I have had to upgrade the security level of more of my passwords as my two older daughters have figured out my standard passwords.
So Steam, Xbox Live, iTunes, Google Play, PlayStation Network and Amazon now all rank as sensitive accounts, simply because I am afraid my kids will go on a major online video game and cartoon shopping spree. At my expense, of course.
My fears are not unjustified. Earlier this week, the European Commission (EC) said Google has agreed to stop using the word "free" to describe any of the games on Google Play which, although they can be downloaded for free, are so addictive that many will make in-app purchases, which help a player get a leg up in the game.
In the same vein, the EC criticised Apple for failing to follow in Google's footsteps and not offering any "concrete and immediate" plans to curb misleading "free" apps.
In January, Apple and the United States Federal Trade Commission (FTC) settled a US$32.5 million (S$40.3 million) lawsuit out of court. The FTC wanted Apple to give iOS users refunds for in-app purchases made by their children without parental approval. In one case, an eight-year-old spent more than US$6,000 on games such as Smurfs' Village, Hay Day, My Horse and Campus Life. Earlier this month, the FTC sued Amazon for a similar cause, alleging that Amazon's in-app system let children incur unlimited charges on their parents' accounts without permission.
So I decided to take a closer look at the games my daughters have been playing. Many turned out to be "free-to-play" types offering in-app purchases. Like most parents, I tell the girls they are not allowed to spend any money without my permission. Like many kids their age, my girls love games where they can build their own bakery, aquarium or even city of dragons.
On a review unit of the Samsung Galaxy Tab S tablet, I found four games from the same developer - Bakery Story, Fashion Story, Pet Shop Story and Dragon Story.
The themes may differ but the gameplay is largely the same. You need to build income-generating stuff (farms, shops and so on) to generate gold, and use the income to upgrade existing resources or build new ones.
It's a vicious circle as acquiring higher-level upgrades takes more time. You can wait it out. Or use real moolah to buy stuff outright, or to complete construction of new buildings immediately. The reason that my girls chose similar games from the same developer is that one way of earning free virtual currency is to install other games - typically those from the same developer.
My daughters are also huge fans of anime such as The Last Airbender, Legends Of Korra and Inuyasha. Some seasons of these franchises are available at no extra cost to us via my monthly Netflix and Amazon Prime subscriptions, but others do require additional purchases. As my credit card details are stored on my multimedia accounts, they can simply complete the purchase if they have figured out my passwords. When I set up fingerprint authentication on the Samsung Galaxy Tab S I am reviewing, my eldest daughter proudly told me that she simply hit the "Alternative password" key to unlock the tablet.
Living with people who know you too well makes it tough to set passwords to deter them. So, instead of playing the cat-and-mouse game, I decided I would rely on trust. Instead of worrying whether my girls would secretly figure out those magic letters, I told them that they were not allowed to make any digital purchases without my explicit permission and explained to them how these free-to-play games work to rob me of my hard-earned money.
Trust, I would like to think, is a positive parenting tool which is more effective than fear. And, so far, it has worked. I don't have to crack my head thinking up new passwords every week. And I can save my grey matter to help my daughters with algebra and composition writing.
ginlee@sph.com.sg

This article was first published on July 23, 2014.
Get a copy of Digital Life, The Straits Times or go to straitstimes.com for more stories.