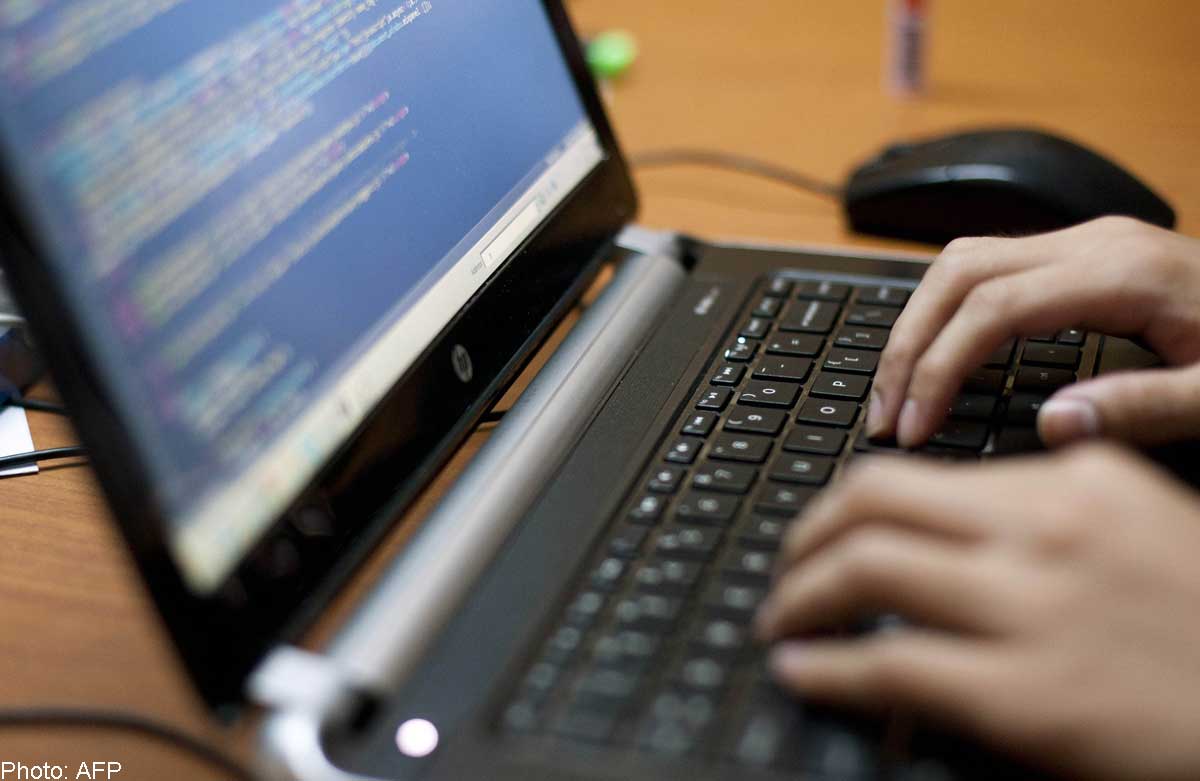 Shandong Lanxiang Senior Technical School has been known for years as one of China's largest vocational training bases for skilled workers, helped partly by its catchy promotion line: "One can turn to Shandong's Lanxiang for China's best excavator technology."
But the private training school and its headmaster, Rong Lanxiang, are now in the eye of a public storm because of a series of events, from allegedly organising a "trans-provincial fighting group" and teachers beating up students who want to drop out of school to Rong holding three identity cards (as revealed by his wife during their pursuit for divorce), having six children, inflicting violence on his wife for 20 years and building a huge "gray-profit" empire.
Disagreement on the ownership of a residential property in Shangqiu, Henan province, between Rong and his wife during their divorce settlement led to a skirmish between Rong's staff and some members of his wife's family near the site on Sept 5, in which several people were injured. Local police later detained some of those involved in the skirmish.
This should have been a legal case, investigated by police and resolved through legal means. Instead, the case has become a lopsided slanging match. A series of media reports and information dug out by netizens against the school's chaotic management and campus violence, and accusations of manipulation in its graduate employment figures seem to have tarnished the reputation of the vocational school. Some netizens have even rephrased the Lanxiang school ad line into a teasing slogan: "Turn to Shandong's Lanxiang for the best fighting means."
The flood of negative reports and damaging information on the Lanxiang school is another proof of the price some people and institutions have to pay in the age of information. Easy access to the Internet has indeed made it convenient for people to express their opinions, but then the rapid barrage of unfiltered information can easily misdirect or misguide people. Many media outlets have carried reports of some poorly informed netizens unwittingly becoming members of the "Internet mob". Such cases seem to be on the rise because domestic Internet portals have failed to take effective measures to scrutinize opinions.
In the Lanxiang school case, some media outlets reportedly sent reporters to the school's headquarters in Shandong province to find the truth, but most of their reports appear to be based on hearsays or focus on the sensational history of the school's growth.
One media report described the Lanxiang school campus thus: "A 300-mu base (1 mu is roughly 666.7 square meters), rugged and muddy ground and dilapidated structures surrounded by deserted fishponds and pigsties ... It is more like a site scattered with hundreds of excavators rather than a school district."
The journalist covering the story seems to have forgotten some basic facts - for a vocational school that offers practical excavation technologies, a rugged ground is best suited for trainees to learn and practice the skills and technologies.
As head of the school, Rong should abide by the law and act as a role model. For allegations on Rong's personal life and behaviour, such as holding multiple identity cards and having children more than allowed by State policies, the police and other related departments should intervene and investigate, so as to either clear him of false accusations or prove his wrongdoings and enforce law against any offence to be found out.
Whatever the result, the vocational school should be put under an efficient management and sustained operation in answer to market demands.
So far, no one has offered any sound evidence to prove the charges leveled against Lanxiang by netizens. But still, the technical school which expanded both in size and business at an astounding pace now faces a "public crisis", which Rong says will cost it 180 million yuan (S$37.50 million) by the end of this Spring Festival, which falls in early February next year.
At a time when many college graduates are struggling to find a job, the fact that employers line up at Lanxiang to recruit its graduates speaks volume of its training and education methods.
Given the stereotype that traditional university graduates are superior to technical school graduates, vocational education has developed too slowly in China to fill the huge gap in the demand for and supply of technical talents. This has prompted the country's policymakers to expedite the shift from college education to vocational training in a bid to meet the growing demand for skilled workers.
Since the Lanxiang technical school admits 30,000 trainees from across the country, 85 per cent of whom come from rural areas and lack financial and/or academic means for college education, it should be seen as promoting this policy shift.
As a training centre that has grown from the grassroots, Lanxiang school may face problems in the process of its development, including its extensive development model and not-so-perfect management. But these cannot negate its huge contribution to the country's skilled labour market. Therefore, it is time to stop the unfounded charges against the vocational school and grant it time and space for self-development and self-improvement.
The author is a senior writer at China Daily. wuyixue@chinadaily.com.cn