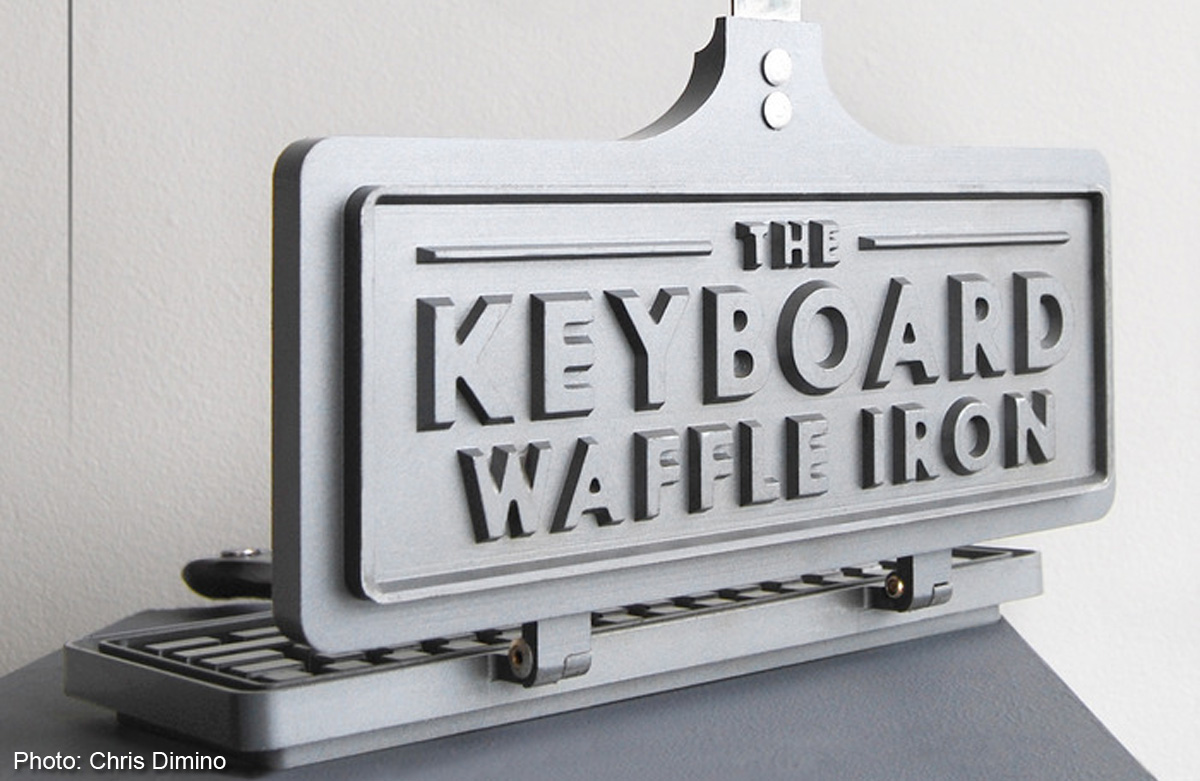 SINGAPORE - Here's a keyboard that I would be more than willing to pour syrup over!
Chris Dimino's Keyboard Waffle Iron got its start at the School of Visual Arts in New York, where the Brooklyn-based graphic designer was tasked to design a new purpose for an old, familiar item.
According to the Keyboard Waffle Iron's Kickstarter page, Dimino chose to repurpose a classic typewriter into a waffle iron:
This image created a stir on the Internet, with many people saying then that they wanted one.
However, with five days to go, the Kickstarter project has yet to reach its funding target of US$50,000 (S$65,645). The reason may be the fact that the offered product is nowhere as charming as the initial picture.
While we do not doubt the product's waffle-making abilities, it lacks the whimsical novelty of making breakfast on a vintage, mechanical typewriter. And at US$60 to own one, it is just not as 'tasty' as the original picture.
sinsh@sph.com.sg