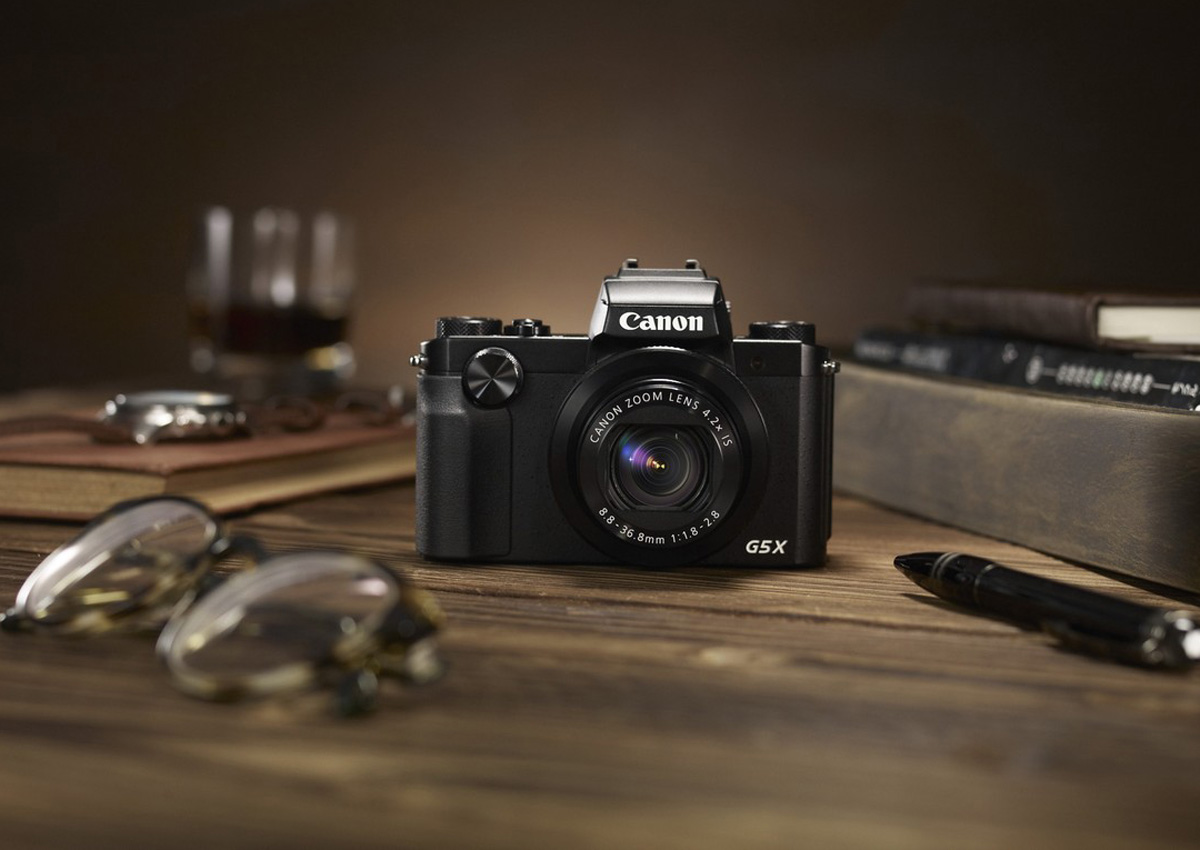 Loud music, flashing lights and a crowd full of energy, being at a rock concert is always an exhilarating experience. In that moment, we whip out the camera and try to immortalize the moment. But with the dim lighting and the never-ceasing movement of the crowd and the musicians on stage, the photo comes out as a blur.
Getting the lighting right is one of the most important, and common frustrations, when it comes to photography. Professional photographers often carry additional lighting equipment with them, but for amateurs or hobbyists, a more practical solution may be a compact camera that delivers clear images under all types of lighting conditions.
The latest addition to Canon's PowerShot G series line of premium digital compact cameras, the PowerShot G5 X, fits the bill perfectly.
Designed for either advanced users or amateurs who take their photography seriously, it is the first in the series to have a built-in electronic viewfinder (EVF).
The PowerShot G5 X's high-resolution EVF with rich colour fidelity reflects a true representation of what the photographer sees, allowing for better image composition.
Hence, in a bright sunny environment, the EVF gives clear visibility as it is not affected by glare.
The exceptional clarity of the EVF with a high speed display mode for moving subjects also ensures a highly accurate preview of the final composition with minimal colour discrepancies, making the camera particularly useful for sports photography to capture the excitement of a goal in a football match or the blink-and-you-miss-it speed at which Formula One Cars race past.
Meanwhile, the PowerShot G5 X's 1.0-inch type, 20.2-megapixel image sensor creates a high-sensitivity system to deliver vivid images with crisp details, even when in low-light surroundings.
The camera's circular 9-blade composition and large apertures of f/1.8-2.8 enables beautiful bokeh effects in macro photography, allowing photographers to get close and capture the details of distant subjects. Its automatic neutral density (Auto ND) filter also makes it easy for the photographer to achieve the appropriate brightness.
As part of the premium G series, the PowerShot G5 X is also characterized by its user-friendly interface for photographers' ease of use. The metal exposure compensation and main dials are engraved with grooves for easy toggling between modes and settings. The front-grip is also embossed with a leather-like finish, giving users a firmer grip and minimizing shaky or blurred shots.
Photographers will also find it easier to make adjustments by simply rotating the camera's touch ring, while the vari-angle touch-screen LCD also offers the flexibility for shooting selfies, and low or high angle shots.
Video lovers can also get creative with the PowerShot G5 X. The camera records videos at 1080p full HD, and also has various movie editing functions and stylistic features.
Finally, after taking that perfect photo or video, the camera's Wi-Fi and Near Field Communication (NFC) connectivity functions ensures that all your favourite shots can be uploaded to the Canon Image Gateway or Canon Camera Connect App via your smart devices for you to share directly to your popular social networks.
Compact and user-friendly while delivering vivid images in all environments, the PowerShot G5 X is a good choice for all.
The Canon PowerShot G5 X is available at all Canon authorised dealers, or the Canon eShop at $999.