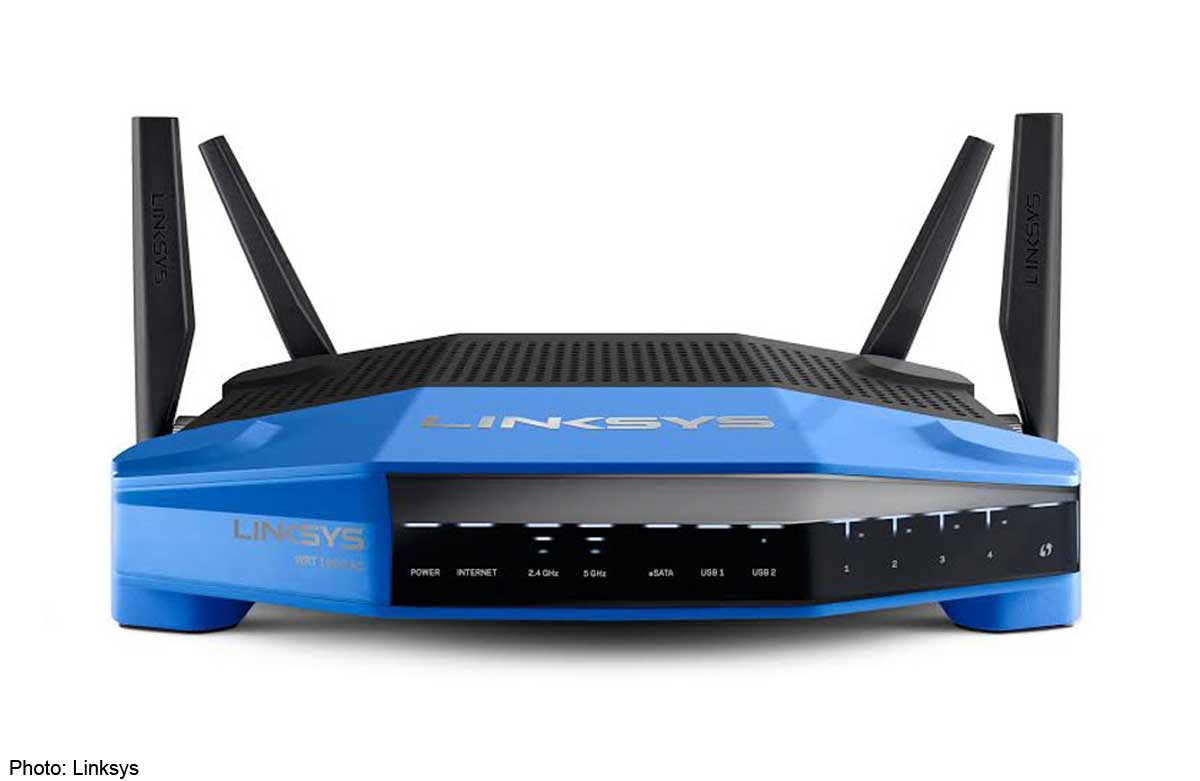 Even though I am not a football fan, the start of the World Cup prompted me to switch my wireless router and it was liberating.
My existing SingTel router provided by Aztech had options locked by the telco and prevented me from tweaking some of the settings within, to stream World Cup matches on my laptop.
However, before you assume that I am using some workaround to catch World Cup matches for free, you have to know that even though I can now catch any of the matches for free, I have yet to do so because I have no interest in football.
My sole interest in tinkering with electronics is, and always will be, in testing the wonderful workarounds which technology provides.
It has been a confluence of several events which led me to decide that it was time to change my router.
The first was a weakness in the SingTel router. The wireless signal from the living room did not extend to cover my bedroom. A more powerful router would solve the issue.
The second was that I recently signed up for the American content-streaming service, Netflix, and needed either a VPN (Virtual Private Network) or DNS (Domain Name System) service to enable access from my location. Lacking either, I would not be able to access the service here.
Days before the first match, I was still weighing my options, when DNS service UnoTelly started offering access to its DNS service for free to anyone who wanted to stream World Cup matches.
In essence, some countries stream matches for free, but these are available only to residents of that country. However, you can change DNS settings to make it appear as if you are accessing the stream from within that country.
UnoTelly usually charges subscribers who use country-specific DNS settings, but it was offering the service for free for the duration of the World Cup. Users can change either the settings on each and every device they own or on the router, so that any device connected to the router can access the matches.
Unfortunately, DNS setting options are blocked on SingTel's Aztech router, so a replacement became necessary.
The last reason was that a few weeks ago, my colleague tested the new Linksys WRT1900AC Wi-Fi router. Aside from providing better coverage, the local set has been preconfigured with settings which allow it to be used as a replacement router for fibre services from all three telcos.
This extends even to SingTel's mioTV service, which is dependent on the router. One reason I had not replaced my default router was that I was worried about losing my mioTV service.
As it turned out, the set-up and replacement using the Linksys router was a simple one, as step-by-step instructions were provided in the box.
I just had to access the router with my laptop plugged in and choose the SingTel option on the VLAN set-up page.
With that settled, I applied the DNS settings provided by UnoTelly on the Linksys router and, as expected, the location camouflage made it seem that I was somewhere other than Singapore.
A by-product of this change, which was not highlighted by UnoTelly, is that it also provides the same camouflage to streaming services Netflix and Hulu.
So, while some savvy folk have been enjoying World Cup matches for free via UnoTelly, I have been catching up on Netflix exclusives, such as Orange Is The New Black.
I was even able to perform a workaround on a review unit of the Samsung Curved UHD 4K TV, to access and test its Netflix 4K app, which is not available here (see review on page 12).
While my constant search for workarounds is never ending, I can safely say that the score is in my favour for this particular game.
sherwinl@sph.com.sg

This article was first published on July 09, 2014.
Get a copy of Digital Life, The Straits Times or go to straitstimes.com for more stories.