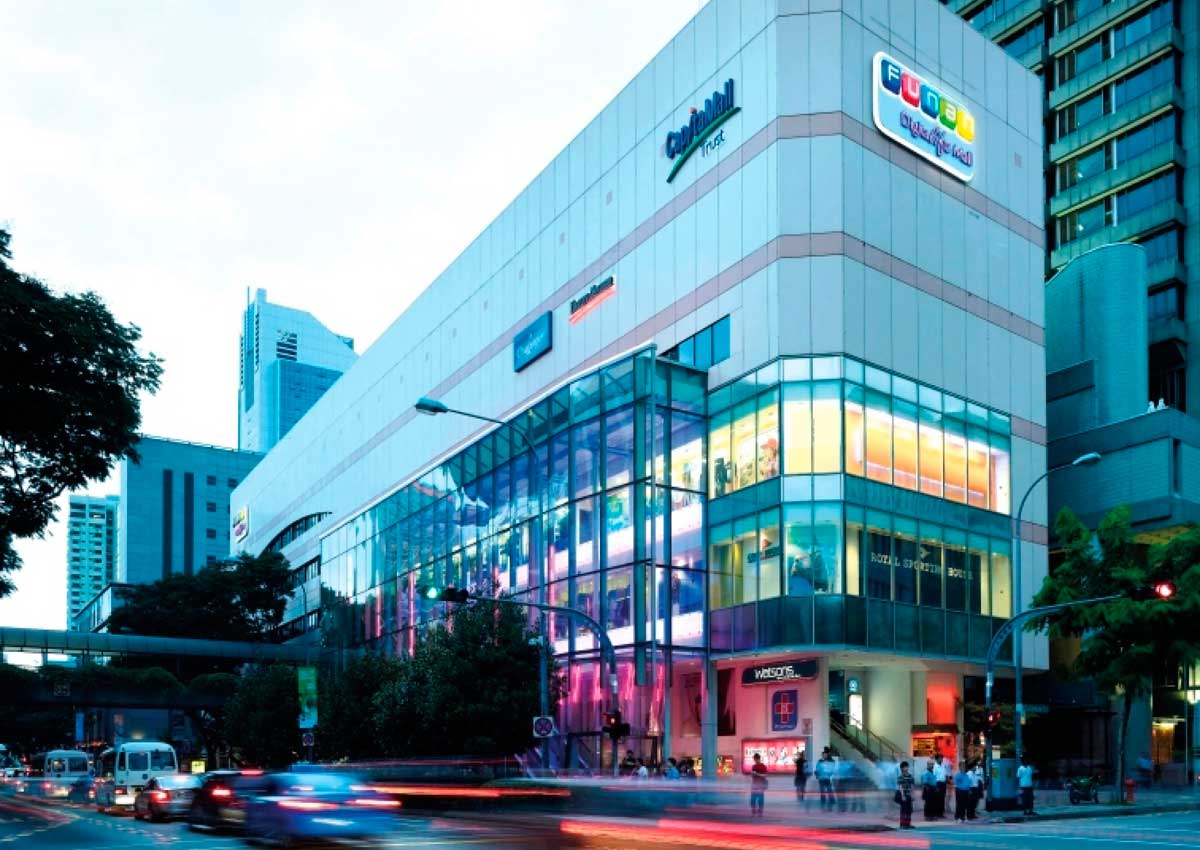 THERE have been more cardboard boxes than customers in the shops at Funan DigitaLife Mall on some evenings this week while the piped music has been accompanied by the sound of tape being pulled from dispensers.
The six-storey North Bridge Road shopping centre, which specialises in electronics and IT-related goods, will close its doors for the final time tonight after 31 years.
Its owner, CapitaLand Mall Trust Management, plans to redevelop the mall into what it describes as an "experiential creative hub" over the next three years.
Tenants began clearance sales in April and most of them have emptied at least half of their shelves.
Funan DigitaLife Mall opened in 1985 and was called Funan Centre until it was renamed Funan The IT Mall in 1997 to reflect its identity as a retail hub for electronic gadgets. It was given its current name in 2005.
The Straits Times spoke to eight shop owners, all of whom plan to relocate.
Many are sad to see the old place go.
Alice Wong, 55, plans to move her DigiVue store to Peninsula Plaza in the coming weeks.
She said: "There is definitely a sense of nostalgia because we've been here for so long, over 20 years... and all our regulars know that we are here."
Ways Lee, 34, took over the running of Make Fine Computer from his father, who set it up 21 years ago.
"I used to eat at the food stalls in the basement back when there were a lot of independent food stalls there, and I knew the bosses by name," he said.
"The mall was definitely more crowded 10 to 15 years ago. Now, crowds have been diminishing because of a lot of competition from IT fairs at the expo every quarter and now we get the occasional customer, typically above 40 years old. We don't really get many youngsters here now."
Some regular patrons returned this week to take one final walkabout. Song Guan, 48, an IT support system engineer and keen photographer, has been a customer for a decade. He came on Tuesday to take photos "for memory's sake".
Retiree Gilbert Tham, 65, who lives nearby, said: "This mall is convenient, there are good food places and it's a one-stop place for people to shop around for gadgets.
"Of course, there's nostalgia... the older crowd feel it more, the younger people didn't grow up with this place."
Ashton Phua, 23, a student at the National University of Singapore, said the youth will generally gravitate towards buying things online but added that the mall's closing would create a void in the IT community in Singapore.
"There is no other mall with the reputation and collection of stores like Funan," he added.
A farewell celebration will be held for tenants at 6.30pm today.
See also:
trinak@sph.com.sg

Get MyPaper for more stories.