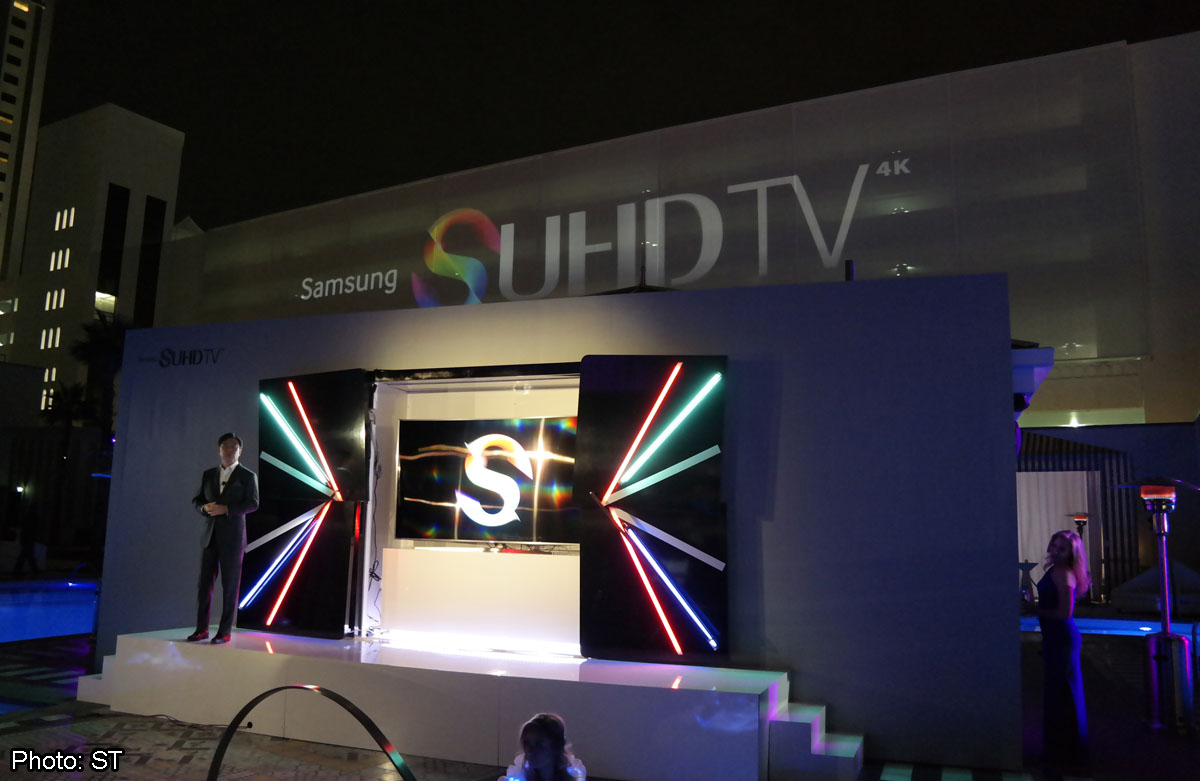 Even before the latest 4K or ultra high definition (UHD) televisions can make an impression with the majority of consumers, TV makers are already working on introducing the next generation of TV screens powered by a new technology called quantum dot.
This new TV lighting technology uses microscopic light-emitting crystals that offer greater control over colours and contrast, thereby putting more details and colours on display.
LG and Samsung will be showing off upcoming models of their new TVs with quantum dot technology at the annual Consumer Electronics Show (CES) at Las Vegas, which kicks off today.
To bolster support for Samsung's upcoming UHD TV line-up, which has been named SUHD TVs and is slated for launch this year, the Korean tech company says it is partnering with other hardware brands such as Sony to work with major Hollywood studios such as 20th Century Fox to create content that makes full use of its new screens.
Mr Gerard Tan, account director for digital world at market research firm GfK Asia, said quantum dot display is the latest technology that is anticipated to excite and stimulate the market, but is still new and TV makers will be releasing more information about the technology at the four-day tech mecca.
Many local companies have been making use of CES to launch their products to an international audience. Regular CES attendee Gavio will launch a new line of earphones, while smartphone accessory company gosh! will be launching a digital smart lock.
Meanwhile, local brand Razer will be releasing a modified Android game and content streaming console. This show also marks the first appearance of eGeeTouch, a local company that is working on electronic locks to unlock doors, gates and offices with the use of a NFC enabled smartphone.
Other tech firms jockeying for the attention that CES provides include those in the wearable fitness market, the PC industry and the automobile industry.
Both LG and HP have announced curved computer monitors, while several car companies and their partners are showing off connected car features.
The only under-represented products at CES are smartphones, as new phone announcements are usually reserved for the annual Mobile World Congress trade event in March.
sherwinl@sph.com.sg

This article was first published on Jan 6, 2015.
Get a copy of The Straits Times or go to straitstimes.com for more stories.