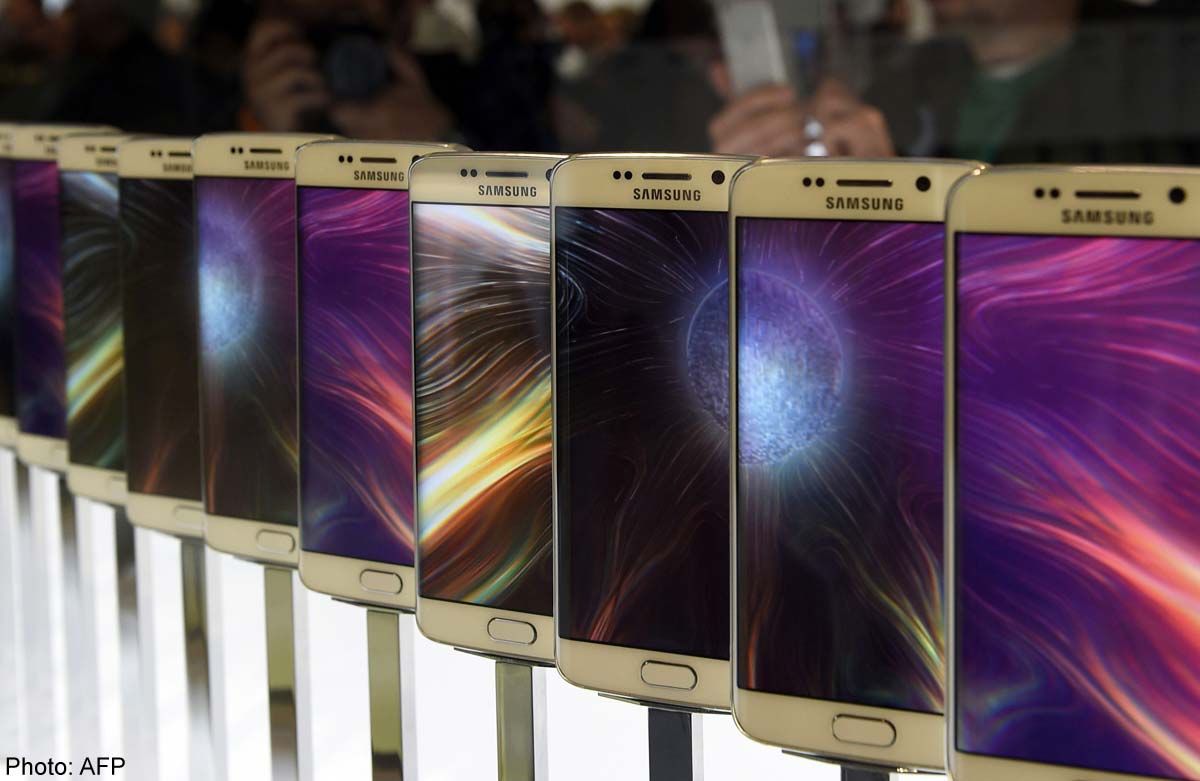 Samsung had actually slipped with its Galaxy S5, and is coming back with the Galaxy S6, and alongside it is S6 Edge, equipped with a curve screen.
With two models instead of one, Samsung is hoping to get its flagship back into contention, and has made some major changes to the phone's exterior.
My displeasure with Samsung's flimsy plastic back covers is no secret. Now, there's a polished bezel running along the phone's screen and covering it is a Gorilla Glass 4 screen that has proven to be good at taking drops, even really severe ones.
To improve on build quality, they've avoided using the plastic replaceable covers, and Samsung may lose some loyal fans on this. There are a lot of hardcore Samsung fans who like carrying two batteries instead of battery packs. However, the portable chargers are getting better and better in charging, although it may not activate the quick charger of the Galaxy S6's.
With the S6, Samsung is proving that curved screens are not science fiction anymore, and is going mainstream with the S6 Edge. At 5.1-inches screen size, it's still rather easy to use with one hand, and the beauty is that both edges' features can be used depending on which hand you use the phone with.
New features include: Edge Lighting, People Edge, Information Stream and Night Clock.
Edge Lighting will light up when you receive calls and notifications, whilst People Edge, a very gimmicky name, is basically a contact list which is displayed on the curved part of the screen.
Basically, all the "named" features sound gimmicky with the S6 Edge, with Information Stream, it allows feeds from Twitter, Yahoo, sports scores and more to show on the sides, whilst the main screen functions as normal. Probably, the most non-gimmicky name is Night Clock, because it literally becomes a night clock on the table.
Both phones though have a 5.1-inch Quad HD Super AMOLED screen, and Samsung's Octa-core Exynos processor with 3GB worth of RAM.
It also has a 16-megapixel camera, and comes with optical image stabilisation (OIS) and has 4k video recording along with an f/1.9 aperture lens.
Both phones' connectivity include the Long Term Evolution Category 6, capable of up to 300 Mbps downloads, if the network allows, along with the full range of WiFiconnectivities, Bluetooth 4.1, Near Field Communications and an IR blaster.
It also includes wireless charging, which you will need to purchase separately, but fast charge is available out-of-the-box.
The best feature of both the S6's is the 2,560x1,440 Quad HD display which brings the phone's 5.1-inch screens sit at 577 pixels per inch, which means, the screen is amazing even if it tried not to be.
Both phones come with Android 5.0 as standard software, and has a new TouchWiz UI layed on top. Samsung promises a lighter, cleaner, and faster than ever before, which is yet to be proven. TouchWiz has been my least favourite User Interface (UI) due to its heavy and sluggish performance.
In terms of picture quality, the S6 and S6 Edge camera stands out, with a fast focusing and tracking autofocus, along with a nice bokeh with the f1.9 aperture.
The camera also does well in low-light, taking less grainy pictures. However, there is some over-processing on the picture to reduce noise and grain, which can result into some "fake" looking pictures at lower-light situations.
Due to a lack of expandable storage, 32GB comes in at the minimum, and maxes out at 128GB. At this day and age, 64GB would be the bare minimum if there's no expandable storage.
Not having expandable storage is a big problem, but a short battery life is worse. The S6's only has 2,600 mAh in battery, and has to support its extremely high resolution screen, which means that battery life is somewhat short if screen stays on for long.
Potential buyers need to make a huge decision on the S6, whether to buy the Edge or not, especially when the price differences are not insignificant.
In the States, the S6 and Edge sit at almost US$200 ($380) difference, and could possibly be more expensive when they arrive here.